Christmas Gathering (a couple days late)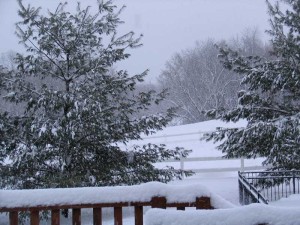 The snow finally subsided enough to make the trek to my cousin A's home to celebrate Christmas with her husband and their family today.


Cousin A and one of her daughters were making cookies when I arrived. Daughter A went with a sunny-side-up, sugar cookie design.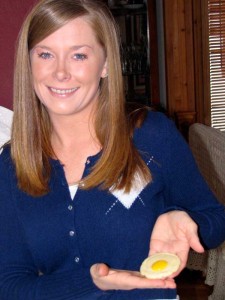 The great thing about getting together with my cousin is she treats me just like one of the family. So right away I was helping roll and flatten cookie dough.


I know it might sound weird but being told, "Here, wash this bowl so we can use it again" is like manna from heaven. Everything felt so homey and relaxed.


Dinner was delicious with beef roast (yum!) and shredded turkey meat, mashed potatoes and gravy, mashed sweet potatoes, roasted corn, broccoli, and a salad, And for desert, your choice of cheese cake, banana cream pie, sugar cookies, and peanut blossom cookies. 


I wish I would have taken more photos, especially of the after dinner fun of watching a few brave souls try their gift of jelly beans. These are not your typical jelly beans, although there are a few with flavors such as coconut, licorice, and blueberry. But most of them are scrumptious things like rotten eggs, baby wipes, boogers, and pencil shavings. You should have seen the faces when they chewed into the flavor of skunk spray! There was a lot of spitting and water guzzling. Do you think the people who create these things are chemistry majors? 


"So, John, what do you do for a living?" 


"I came up with this awesome formula that makes a jelly bean taste like vomit!"


Their mothers must be so proud…