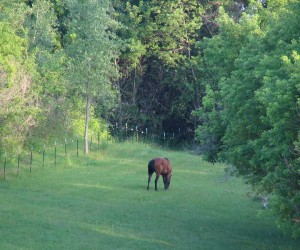 You follow people's lives in their blogs and you rejoice over the good times, but you hate seeing people go through the bad times.
I've had some injuries and some health problems, but I've been pretty lucky that so far, things seem to heal, at least physically. The heart is still aching, but that's no excuse not to give this thing called life my all.
At times, I do feel like I'm on a timeline. 52. How many more healthy years remain that I'll still be able to do the things I want to do? I'm afraid that I've wasted too much time already.
So the solution is to waste more time?
Some things that I want to do, I had decided were impossible and gave up on them. Some things I didn't even realize how much they meant to me.
Some of these things are big and some are very small. Some I fear are beyond my physical abilities and some seem pretty risky in that failing would strike pretty deep. And for each one, I can easily come up with ten reasons that I'll never get to actually do it.
So often now, I'm beaten down by the belief that I can't do that by myself. Or that too many things have gone wrong; I'm too afraid.
But other people are up against bigger obstacles, and they bravely keep on. And I didn't think I could drive a horse trailer or go trail riding by myself, but I did.
I'm just not going to put things off waiting for someday. Not ever again.
Often I feel selfish for wanting what I want. There's a voice that asks me, "Who do you think you are that you deserve to do or have those things?"
But isn't it really an insult to waste the life we have when there's so much we can do with it?