I grew up in Minnesota and still live there with my two dogs, three chickens, one adult koi, fifteen baby koi (their mom passed away), and my partner, who, bless his patient soul, puts up with my roller coaster ride of ideas and moods.
Friends applaud my willingness to tackle life's challenges with curiosity and a sense of humor. Those are the qualities I bring to my essays, short stories and memoir.
I encourage you to build your own version of a creative life.
To stay in touch, follow me on Instagram, Facebook, Twitter, or sign up for my newsletter, by filling out the signup form below.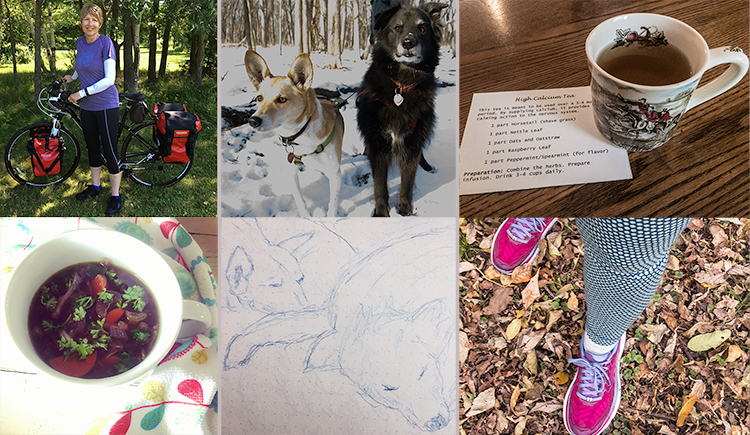 In case you're curious…
At birth, I had different parents than the ones that raised me. If my original parents would have kept me, I'd have grown up to be an Arizona cowgirl.
I reunited with my original family in 1998. Both my birth parents have since passed away, but I've been blessed with five siblings. Well, most of the time they're a blessing…
I inherited a horse-love gene from my birth parents and had horses until the fall of 2017, when my dearest horse Luke was put down. Osteoporosis and pain have put an end to my riding, but in my mind and heart, I'm still a horsewoman.
I have one adult son who lives in New York. When I visit him, I like to pretend I'm a well known writer, visiting my agent and promoting my books.