Saturday, I went on a 3 mile walk with Java. It took me 90 minutes at my relatively slow pace.
I spent a lot of time working on getting Java to heel. I usually let her walk in front of me as, honestly, I just get tired of yelling at her to heel and jerking the leash. It's not much fun for either of us. But at my snail's pace and my need to not get jerked or thrown off balance, I wanted Java to pay attention to where and how fast I was walking. A good training exercise for both of us.
Walking seemed to relieve what feels like a continuous Charlie Horse cramp in my right calf but it made the side and back of my knee hurt more. I also discovered that the way I'm walking and tightening up in reaction to the pain is causing pain in other parts of my body, like my good leg.
I did the same walk today with Java and I cut my time in half as I concentrated on walking more loosely and long, more like I normally do. I was still conscious of the pain, although it wasn't as bad as yesterday and once again, the pain eased up quite a bit in my calf the longer I walked.
So I'm hoping I'll see a big improvement in the next week. Always hopeful…
I wanted to share some photos I took on our walks.
Is is a bird? Is it a plane?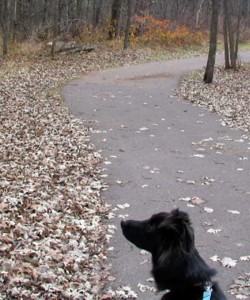 No, it's those darn dark clouds again.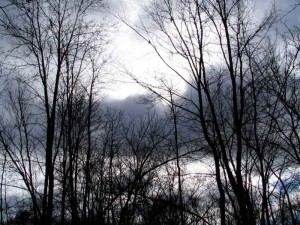 You want to take a picture of me?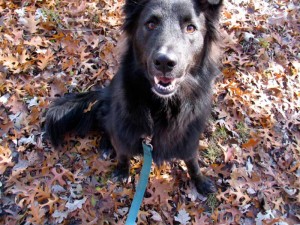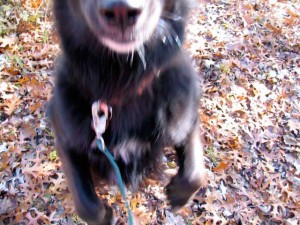 A moment of sun, resulting in nice reflections in the river.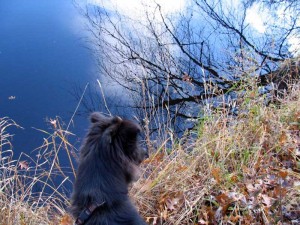 Not much Fall color left, but still pretty.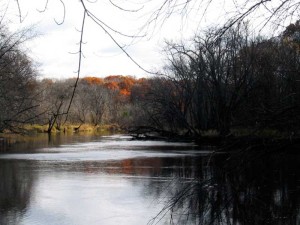 I don't know… I just thought this looked cool. A spider-web of stark branches. Very Halloweenish.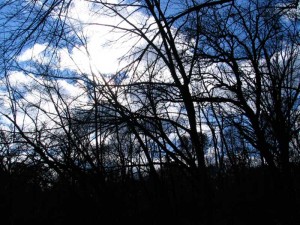 And finally, some nice, homemade soup to take the chill off.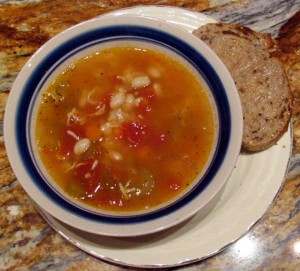 I've written about 17 pages so far, some of it is just outlining and setting up scenes and characters, and some of it is actual story. I know I'm going to have some fizzle out periods so I'm letting the words fly while they feel free to do so.