Life often feels like an endurance test. Maybe that's not a bad thing. I have dreamed of doing endurance riding. Maybe just look at it that way – the challenge, the training, building my strength, learning when to speed up and when to take it slow, knowing how to maneuver through obstacles, to come back from mistakes, and to get back on course when I make a wrong turn.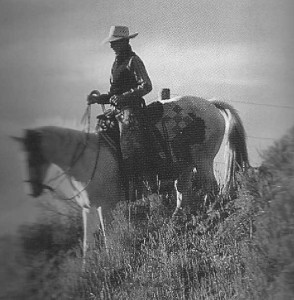 I've read a few blogs recently that have asked the question "How real should you be on your blog?" Of course, if you blog for professional reasons, the answer is that you are always professional. But if you blog for personal reasons, what then?
Bloggers tend to show their best life. That's not just true for bloggers, is it? And is that dishonest or just plain smart? Or perhaps it is simply the considerate thing to do.
I commented on one blog that "Honestly, does anyone want to know how often I've been lying on the kitchen floor this week sobbing? I think not."
My best self is depicted by showing that after a crisis, things do get better. I still believe they do or will. But this month I've spent a lot of time on the kitchen floor. Maybe I've been holding too much in with no chance to take off the clown suit.
I wonder if I'll ever be able to live without watching myself, wondering what I'm doing wrong now. I probably spend too much time pondering why my life has gone the way it has. Was it because I let my guard down too much? Or because I didn't let it down enough?
I am so confused by what's okay and what's not. What love is and what it isn't. I am frozen to the ground with unknowingness. Afraid to breathe the wrong way, to say or do the wrong thing, to be the me that isn't what people want.
I loved and believed. Was it a mistake? Was it all a mistake? Or just some of it? And if so, which part? Can anyone tell me?
It's the combination of life events that gets to me. I look back and shake my head and wonder, "What the hell?!"
My X said the only reason he stayed with me as long as he did was because he felt sorry for me. That's one of the statements that keeps rattling around in my head, like nails being shaken in a coffee can.
How did I go from the strong woman he admired to someone he pitied? How did I manage to pull that off?
I listened to the book "The Help" by Kathryn Stockett recently. The story is wonderful and the readers of the audio version bring the characters, the setting, and the time period to life.
It's a story about living in Jackson, Mississippi in 1962. The narrator is a white woman in her early 20s who was raised by her family's maid, who's name was Constantine. As a child, the woman was often made fun of and after being called ugly by a group of children, Constantine tells her,
"Every morning, until you dead in the ground, you gone have to make this decision. Am I gone believe what them fools say about me today?"
I wrote this statement down and repeat it to myself when I hear the criticisms played over and over in my head. Sometimes it works. But often it's not enough.
Trying to find words for what I want to let go of, I hear myself whisper things like "the hurt" and "the fear" and "the guilt" and I think that's as much substance as I can give to my thoughts and feelings. Maybe a metaphor would help, something like "My thoughts are glaciers, dropping pieces of me into the sea."
Finding the right words seems desperately important. Like if I can name it, I can handle it.
I've always been too much or too little. I'm not enough fun or not taking things seriously enough. I've been too hyper or too tired. I've been too outspoken and opinionated or I've been too quiet. I've been too open and transparent and I've been too cold and withdrawn.
I've lost track of what I am because I'm always battling dragons in the world of Too Much and Not Enough.
I've been sad and tired when times were hard. And I've been zany and funny when I've been in love and living the dream.
Neither extreme is me. And somewhere in the middle is not me either.
I may say to someone that "I'm not easy," as if that explains it all. Or "I am what I need to be at any given moment," which may be closer to the truth.
I warn people that I'm complicated. I feel I owe potential victims that much.
My life seems to be filled with an unusual amount of bad things happening. If you are around me, it can be a bummer. It can be stressful. If you don't need to live like that yourself, why wouldn't you leave?
When I lose hope, I cope by thinking of myself as a character in a story. I imagine what the Maery character of my imagination would be thinking or doing if she was living my life.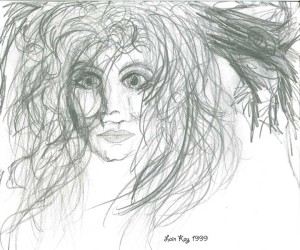 I try to imagine someone who has sought out and loves the life I'm living. Who has purposely set out to be just exactly what I now am, although I'm not sure that I can name what that is.
This Maery character is strong and confident. She is comfortable in her own skin. She doesn't want to strip off the outer layer of self and run screaming into the night.
Hero Maery smiles easily, never worrying about how a smile brings out the wrinkles around her eyes and that her capped front teeth are ugly.
She says what's on her mind and if it comes out wrong, she shrugs and tries to say it another way. If she makes a mistake, she simply tries again. No worries. No guilt.
This Maery gets up in the morning and decides not to believe what the fools say.