One of Those Fun-filled Vacation Days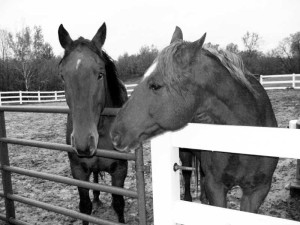 I'm still struggling with having things go wrong on what feels like an hourly basis. Not big things, but just little frustrations, like having the prescription reimbursement form in my hand, going to find an envelope, finding the envelope, but then somewhere along the way, I laid down the paperwork, and now I can't find it. I find the paperwork, but now I can't find the stamps I just got out of the drawer.
Or walking into the kitchen to get something, it's on the tip of my tongue, I look around the kitchen, I walk in circles, I get a glass of water, then I give up and go downstairs, where I see Java and remember I was going to get her nail clippers.
Not big stuff, but it wears on you.
Tuesday I was going to work at home, but I overslept and I woke up with a sinus headache. I thought about calling in sick, but I had a doctor appointment to get to and what if I got in a car accident or something? How would I explain driving around on a sick day? I know, I over-think things.
So what do I do? I take a vacation day. Hell of a way to spend a vacation day, let me tell you.
Started out at 7:15 AM driving to an 8 AM appointment with an orthopedic doctor. My shoulder has been hurting for two months and some days I can hardly stand it. I avoided going to the doctor because I'm sure it's some kind of tendon or muscle strain and I'll be told to quit doing all the stuff I do. To which I would have to ask if health insurance would cover having someone come rake and shovel manure; haul grain, hay, salt blocks and whatever else needs lifting and hauling; and open my sliding barn door for me when it sticks because those are the things that are killing me. Could they saddle my horse for me too?
But I thought maybe a doctor could do something to help so I finally made an appointment. I was on my way to the doctor when traffic suddenly came to a dead stop on the so-called freeway. I moved about one mile in 30 minutes. It was already 8 AM and I had several miles to go. I took the next exit and went home. The appointment is rescheduled for tomorrow.
I then cleaned my house, did some paperwork, renewed my library books online, watered and trimmed up my house plants, and did some research on full spectrum light boxes. I need light! If anyone knows how to tell which of the light boxes are good and which are a waste of money, please let me know.
Then I unhooked the truck from the trailer and went to the feed store and bought some feed, wormer (no, I haven't done my Fall worming yet), a salt block for the paddock, and stall bedding.
I also stopped at the battery store to replace my watch battery. I was tired of pulling up my shirt sleeve to check the time and only seeing a bare arm. They wanted $9 for a battery, which seems high to me, but I just wanted to get er done. The guy was putting the watch together when he said, "Oh, oh." Turns out he cracked the watch face. I was actually jubilant since I then got the battery for free! What's a little crack anyway? Until I realized that my watch is probably no longer waterproof. Dang!
I brought the horse stuff home and unloaded it, filled the water tank, brought the horses inside because it started raining and I wanted them out of the way while I picked the paddock and emptied the tractor bucket.
I couldn't do much of a cleanup job because the water and mud are too deep behind the barn and it's probably going to rain off and on the rest of the week. The freezing temperatures at night seem to be preventing the water from soaking into the ground.
Then I cleared a space in the garage and parked the truck inside. I took photos of the truck batteries for H, as he had offered to pick up new ones and switch them out.
I loaded my vacuum cleaner into my car to take it in for repair. I think the belt in the powerhead broke, clue being that the brush doesn't turn anymore. Either I'll get it repaired or replaced, whatever makes sense money-wise.
Besides trying to catch up on blogs, that was about it for my day. I feel like I knocked a few things off my list, but not near enough. It's just never enough.
And what a way to spend a vacation day!