Here is proof positive that I'm not very good with money.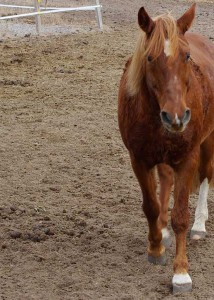 I own a horse. And he's looking kind of wooly too. And yeah, I left his sheet off after I rode so his sweaty self could dry a bit in the mild weather.
Nothing says spend, spend, spend like a horse does. Make that spend, spend, spend, spend, spend if you also show your horse. Showing means a high quality horse, lessons, trainers, show fees, special clothing, tack, travel… the list can be endless, depending on how serious your are.
Thank goodness I'm rarely serious.
But the fact that I'm not very confident with handling money and own a horse does not mean that I'm not frugal. It mainly means that I'm math phobic. And my brain freezes up when endless columns of numbers stand before my eyes and stick their tongues out.
I looked at various financial softwares awhile back to help me manage my budget. I tried one program that connects up electronically to your accounts and stores information on some cloud up there, which made me very nervous. But after I managed to set up an account, I couldn't get back in and customer support couldn't help me.
That spooked me for awhile from trying something else, but I have now loaded a program called "Moneydance". Such a fitting name…
The software can sync with online charge and bank accounts but I'm avoiding that for the moment. I'm happy that it allows me to set up my accounts manually on my computer and set reminders for when payments are due. I went in today and saw that it automatically took my reminder for Dec. 1st to make my house payment and pay my horse board and added those transactions in my checkbook ledger and deducted the expenses from the balance that I had entered previously. Sweet!
I can set up the software to do automatic bill pay but I'm sticking with doing that separately through my bank for now. I'm learning that baby steps are the best method for me to start something new, especially when there's fear of screwing up involved.
And get this! I added a category for "Writing" in expenses and income. I figure if you start to act like a paid writer, it will happen. Write? I mean, right?
But here's my real money saving tip:
I researched programs and looked at which ones appeared to have the best reviews and that fit my needs. I don't overly trust reviews as anyone can write anything, and different people have different needs and preferences so I might hate something that CNET gave a five star rating to. So I like to see for myself.
I tried out a couple software programs for ease of use before selecting the one that made the most sense to how I think. I then did a search for coupon or discount codes. I found that by "liking" the software on Facebook, I could receive a 20% discount. So I saved $10.
I do this with most everything I buy: 1.) Research. 2.) Try out my top choices if I can 3.) Choose my favorite 4.) Search for discounts 5.) Buy
I'm patting myself on the back as I face my math/money phobia. I will figure this all out yet, and when I do, I will have proved to myself that I can do this. Really, I can.
And I'm wearing my frugality with pride. (I love this thrift store sweater!)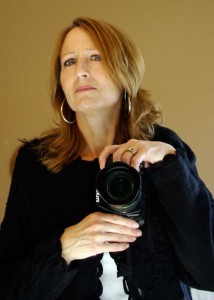 And as for Luke, he's worth every penny I spend on him!