I had hoped to have a more poetic, humorous, and entertaining post put together, but then it's the holidays and there has been so much to do. There's a bit of humor towards the end, including my imitation of Puft the Marshmallow Man from the "Ghostbusters" movie.
Here's a few photos of Shy trying out her gift from Steve. She's an old cat and generally not interested in toys, but because the ball runs around the track very fast and switches directions on it's own, it caught and kept Shy's attention for quite awhile.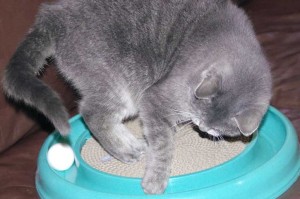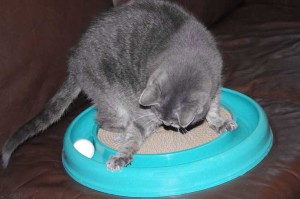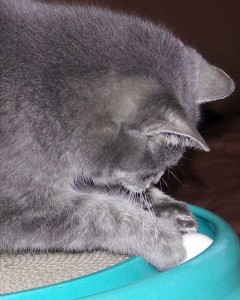 Yeah, there was a bit of catnip involved.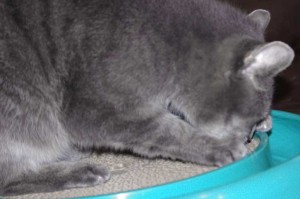 And now to interrupt this fascinating post with a bit of medical information, in case you're interested: 
Shy is in the beginning stages of kidney disease. I've switched her over to a special diet and discovered she much prefers the Purina NF Kidney Function brand to the Hill's Prescription k/d/ diet. So if you have an animal with a similar problem, who won't eat Hill's, do try Purina.
I've also started Shy on Dasuquin for her arthritis, which contains chondroitin sulfate, glucosamine and avocado/soybean unsaponifiables. It seem like I'm seeing a change already in her activity and sociability level.
We will now continue with our regularly scheduled program…
In the past, if Java and Latte received their own separate toys for Christmas, they would always decide the only good toy was the one that Java had, so they received one toy to fight over this Christmas. Latte has already begun to destroy it.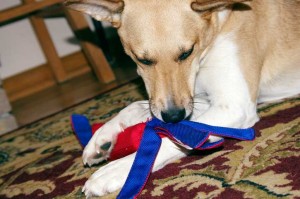 While Java patiently waits for an opening to steal the toy away.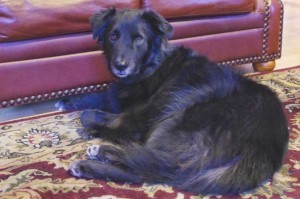 Steve spent most of Christmas Eve slaving over a recipe called King Haakon's Cake to take to a family get-together. It's a Norwegina recipe that incorporates the almond paste that seems to be so common in Norwegian baking, and is named after one of a long-line of Norwegian Kings named King Haakon.
There were a few tense moments pulling the finished product off, but in the end, it turned out beautifully.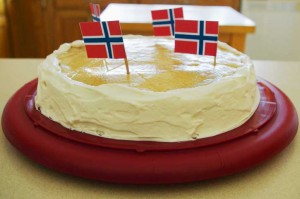 There was pre-Christmas frolicking fun also. Steve and I decorated our bikes with battery operated Christmas lights and headed over to a friend's house to ride around the neighborhood and see the decorated houses.
The attached video doesn't quite capture the full effect but will give you an idea of what I'm talking about. It was a lot of fun, with several honks and waves by cars passing by. It was one more superb idea from my friend Sue that I'm glad I participated in. I'd like to go out again on New Year's Eve (before anyone that's been drinking is out on the road).
Did I mention there was a rowdy game of Reverse Charades later that evening? The most entertaining charade was a portrayal of the words "Kitty Litter". I'll let you use your imagination…
I hope you have been enjoying the holidays as well! And have a safe and happy New Year's Eve!