Finally! A nice day! Yeh! See Maery doing the happy dance!
You know it's been tough weather-wise when a bit of sun and temps in the 60s make you crazily jubilant!
Lots got done today – raking, cutting down some buckthorn, gathering and burning branches, clearing flower beds of leaves and old growth, a couple loads of laundry, cleaned the house, and tried to brush out all of Java's loose hair. Amazing how much energy the sunshine can give you. Oh, and amazing what a lot of help can do for you.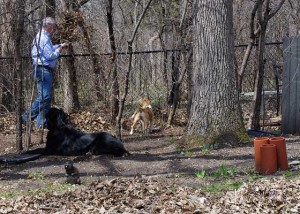 And amazing how tired you realize you are when you stop moving.
"Hey! What's my stick doing in here?"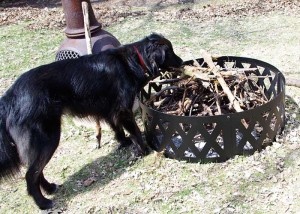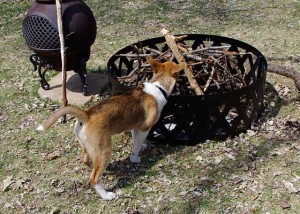 I'm really stuck on the poem thing today. I've written a couple different very lame pieces. For lack of energy, I'm going to have to go with this one:
It's time
To shake out rugs
Open windows
Unstale the air
Rake leaves
Clear out debris
Uncover new life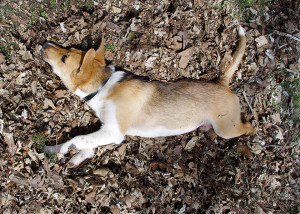 Am I talking
Spring cleaning?
Or buffing up myself?
Summer is
Around the corner
Or so I hear
I can feel
Something
Some sort
Of promise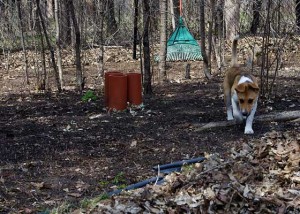 What will I
Promise in return?