I got together with some friends the other day and they gave some rather "unique" belated-birthday gifts. There was also a candy necklace in the goody bag but I already ate that. There is one gift in there that I'm not going to call by name or I'll get all sorts of weird Googling traffic. My friends are pretty funny aren't they? Our faces hurt after the laughter workout we engaged in.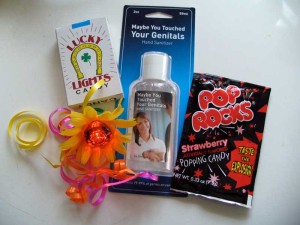 Another friend instance this week came in the form of an opportunity to participate in a clinic where an experienced dressage judge will watch participants ride a test, critique the ride, offer helpful hints, then people can ride the test again to try out what they learned.
This is occurring at the barn I board at, so there will be friends riding and in general the "Good Girls" of dressage will be there. If you've ever competed in dressage, you are probably aware of the "Bad Girls" of dressage.
I swore I'd never ride in a show again. And now I have an off-the-auction-block, mutt horse rather than the warmblood I used to have. I love Luke dearly, but what good can come of showing?
As I expressed my reluctance to take lessons or go to a show, one of my very wise friends told me, "I know the frustration. I think that is always there; we try so hard at any [dressage show] level. I think the horse is teaching us to be happy where we are at."
Hmmm… happy where we're at… hmmm… that sounds familiar. Isn't there a similar statement in my banner?
Some things are not strong points for either Luke or I, but I shouldn't get so frustrated over those things. I need to remember our strengths. I need to remember that my main love is trail riding. But the dressage piece is something I find valuable for training and focusing. And most of all, I look forward to hanging with the Good Girls of Dressage.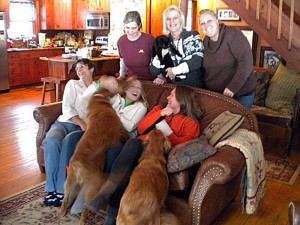 In response to my worry that I'd take a valuable spot at the clinic that a "serious" rider could use, the friend who is organizing the clinic said, "No lesson is a waste of your time nor is your experience and desire any less or more than anyone else."
Another example of my stinkin' thinkin' — don't get in the way, don't be a bother, you don't belong with "them". It's not like I'm being generous or humble. I'm being annoying. It's a form of reverse "specialness".
So with this weeks experiences with wise women and true friends, I wanted to write a poem about friendship. Even if it's not very good, I hope you enjoy the heart-feeling of it.
Oh, and even if you are not part of the stories in this post, thoughts of you were still passing before my eyes as I wrote this.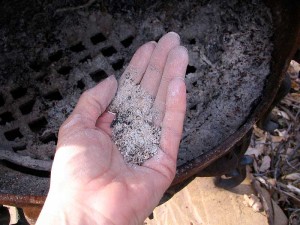 Friends Like These
I never thought I'd have
Friends like these
Accepting
Black ash and all
You know how messy
Ash can be
But it comes from fire
And we all have been burned
A time or two
Good friends
Are like magic mirrors
"Mirror, mirror on the wall
Who's not a loser
Not at all?"
"You aren't Maery."
They are a comfort
A cheering squad
Gently honest
Reining me in
When I cannot see
The best thing
About friends
Is not what they give
But what they
Happily receive
To experience
What you are
What you offer
To be a gift
Someone treasures
I never thought I'd have
Friends like these
Accepting
Loving
Black ash and all