A Farmer in the Arboretum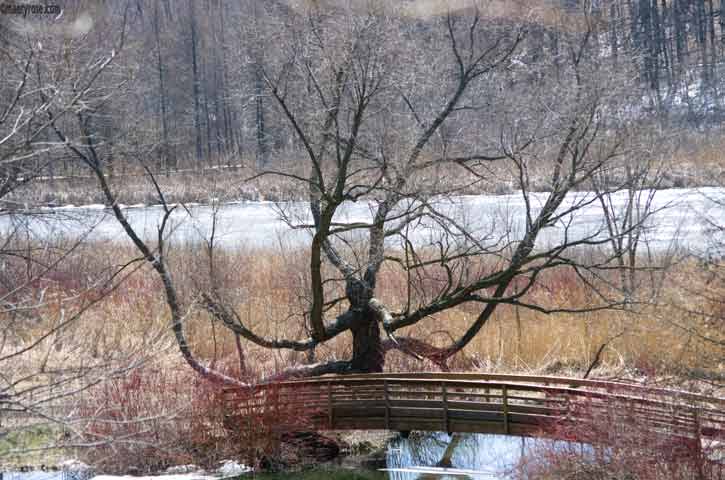 "What I really want is to be a mage. No more tricks and trickery. I want to be magic. I want to touch the heart of the world and make it smile. I want to be a friend of elves and live in a tree. Or under a hill. I want to marry a moonbeam and hear the stars sing. I don't want to pretend at magic anymore. I want to be magic." — From "Yarrow" by Charles de Lint
The tree photo seemed to go with the quote from "Yarrow" but there's nothing very magical about how my life has been feelling lately.
I have a job with a workload that bounces between feast and famine. Right now I'm feasting but it doesn't feel like much of a celebration. I haven't even had time to take lunch breaks and I'm surprised I haven't wet my pants, I've been so glued to my chair.
Spending all day on a computer and then coming home to sit down at a computer again to edit photos, write and read takes its toll on my eyes, my mind, and my ever widening ass. When I actually cook, run errands, or do laundry after work, there is little remaining of the evening to do anything else.
Not that I'm complaining, don't ya know. Okay, I am complaining. So sometimes the only thing a person can do is to take a Friday off from work to catch up or, better yet, to actually do something fun.
A couple Fridays ago, Steve and I both went to the 125th Anniversary of the University of Minnesota's Horticulture Department, which took place at the Arboretum. That might sound like a snooze event but it was actually very interesting hearing about the current research being done and about what's been going on for the last 125 years with Minnesota Agriculture and how the Arboretum got its start and has grown over the years.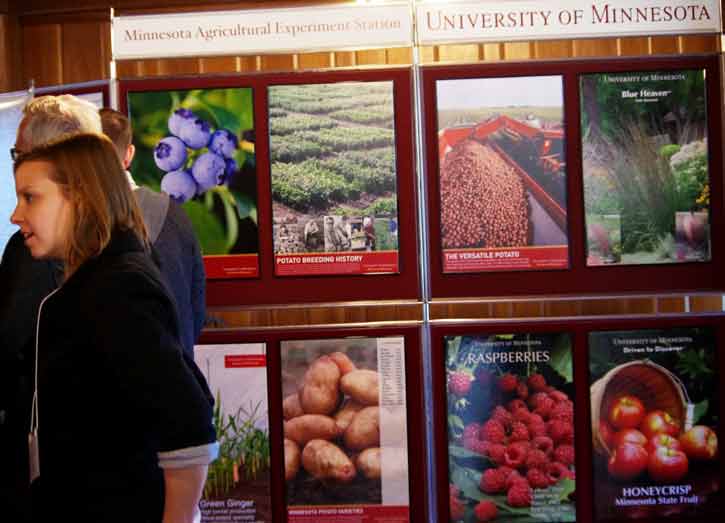 Mother Nature was shining upon us and gave the event the gift of the first Spring-like day we've had, after all the unseasonable (downright rude) snow.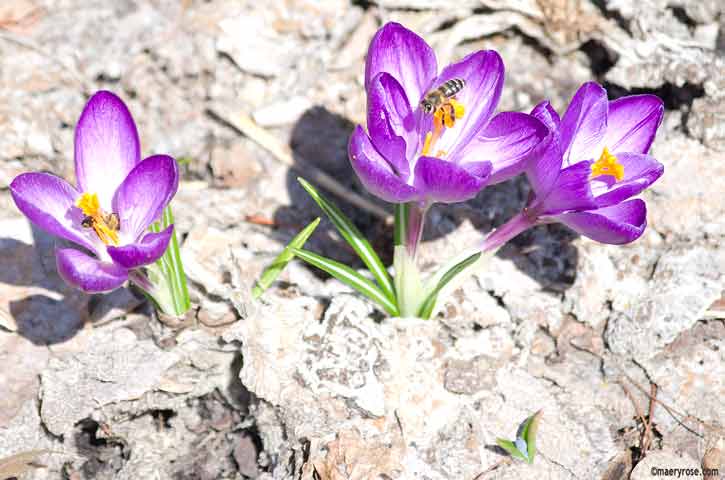 Steve and I took advantage of the event's lunch break to go exploring. The sight of blooming flowers and the hum of bees was music to my eyes and ears. I took LOTS of pictures! The purple-nectared legs were pretty cool.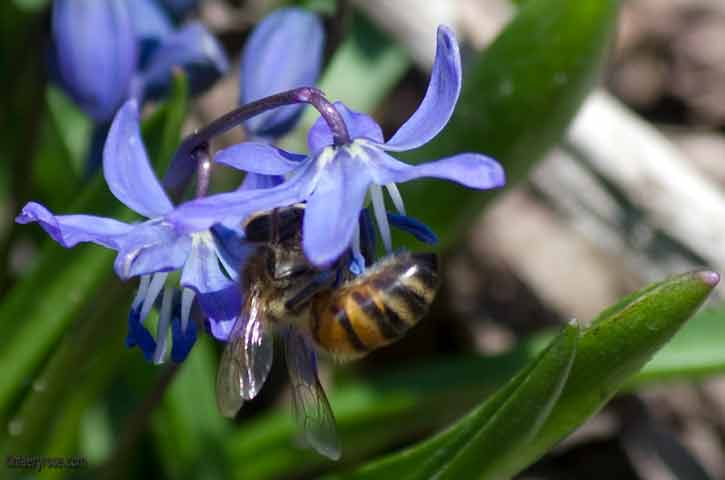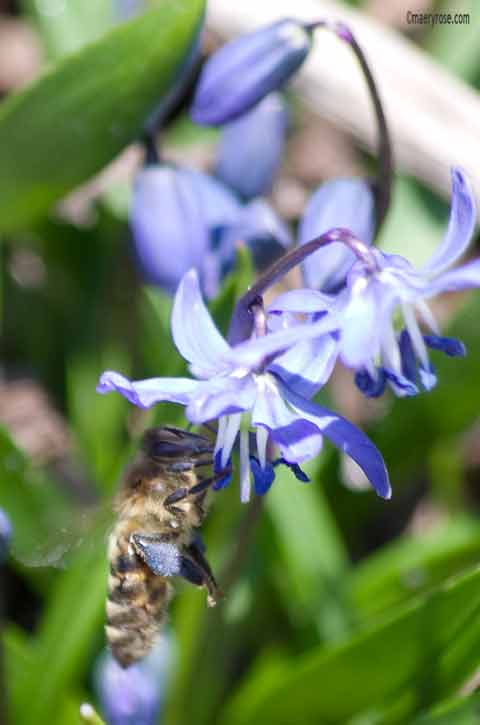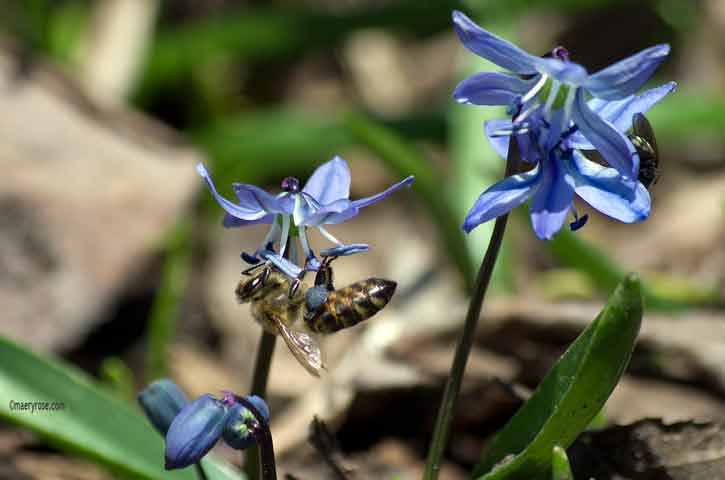 Like my eyes just couldn't get enough!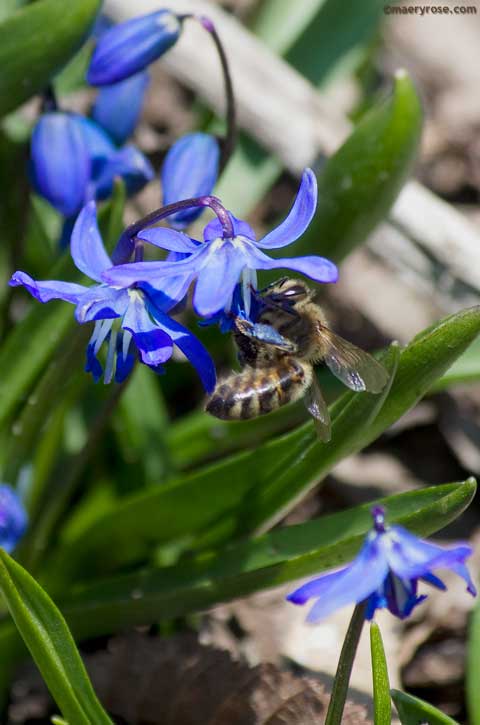 This guy was buckin' the trend and was decked out in orange leggings.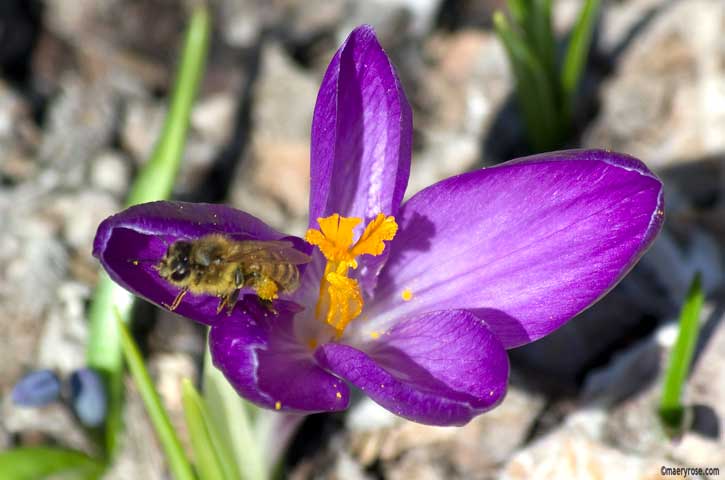 And this fella was taking on a more challenging bloom.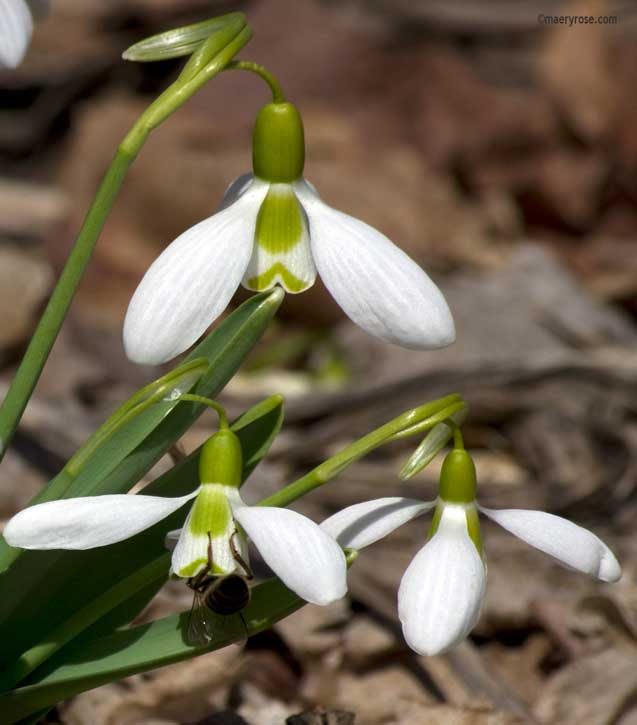 Inside, the Snyder Building, there was a slurry of historical memorabilia on display. I thought it appropriate to show this in black and white.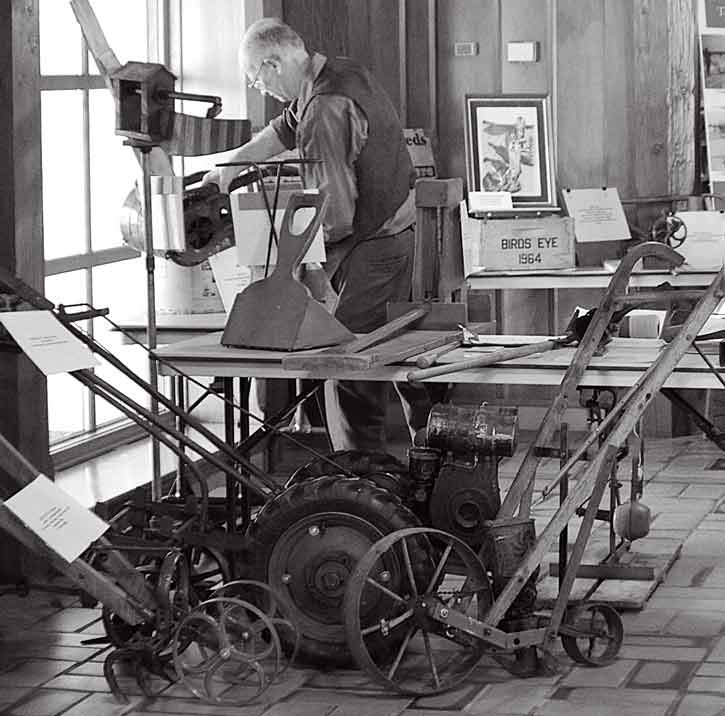 We also did a bit of wine tasting at the Arboretum's vineyard, where they are experimenting with various grapes. The wine of Minnesota is definitely not on par with California wine but at least it's improving.
Maybe next time, I'll explain the photo below and the outing during which it was taken. And my banner definitely needs to put its Spring on by then! But for now, just so you know, I am stealing bits of magic and shoving them into my pockets for later use.