I'm a bit beat but I am still making a diligent effort to get my poem a day done. It's amazing how tired sitting and listening to people show and tell can be, no matter how interesting the topic is to you.
I went to a Home Landscaping and Garden Fair put on by the U of M Extension Master Gardener Program. The event ran from 8 AM to 3:30 PM and allowed you to choose three classes besides the joint classes the event began and ended with.
The fair got off to a great start with Dr. Bud Markhart who spoke on "Why Grow, Buy, and Support Organic Food?" He was very passionate and excited about his topic and his enthusiasm was contagious.
Most of his talk was fun and entertaining but he got pretty serious when he talked about industrial farming and the high cancer rate amongst these farmers and their families due to the pesticides that are used. The more farmers that can switch to organic and manage to make a living from it, the better off health-wise they will be.
My favorite class of the day was "The Kitchen Herb Garden" partially because she had samples of chamomile tea, cupcakes that incorporated lemon verbena, and bread chunks available to sample herb-infused olive oil and herb butter.
In a class on annuals, I was introduced to a ton of varieties that I hadn't seen or heard of before. There were numerous oohs and ahhhs as all the variations of color combinations blazed across the screen.
In my own yard, a few perennials are just barely beginning to peek their heads out.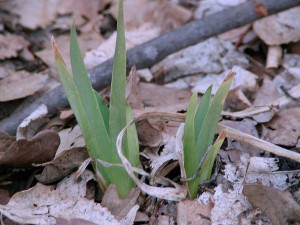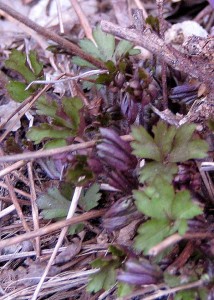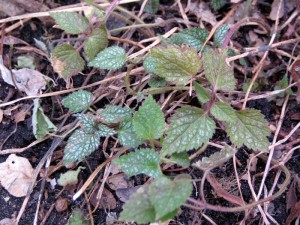 How Does Your Garden Grow?
Biodiversity
Colorblaze Alligator Tears
Superbells Blackberry Punch
Dreamtime Jumbo Red Ember
And just in case you were missing seeing photos of Java and Latte, here's a few of the lovely pair. Really, no dogs were hurt in the making of these photos.