Fathers Day Poem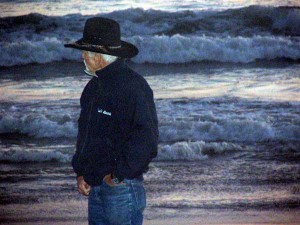 It was always kind of hard
To find a Father's Day card.
Nothing on the shelves seemed to fit the mold,
When you meet your Dad when you are 40-years-old.
No "Thanks for being there." or "I learned so much from you."
Just a simply "I love you" is all I could do.
I've been told you weren't quite father of the year.
It's not exactly what I wanted to hear.
But the man I found was warm and funny in his own way.
They say that was because of the cancer; you saw your limited days.
I miss you so. Oh, you don't know how much.
I wish you were here, you could be my much needed crutch.
But it's Fathers Day and this should be about you.
I'll always cherish every moment shared, I hope you did too.
Your hugs, big and enveloping as the sky,
I will carry in my heart until the day that I die.
We are your legacy, your children, you see.
The best way we can honor your life is to be all we can be.
I love you Dad.
Happy Father's Day.