What I Love About Minnesota Winters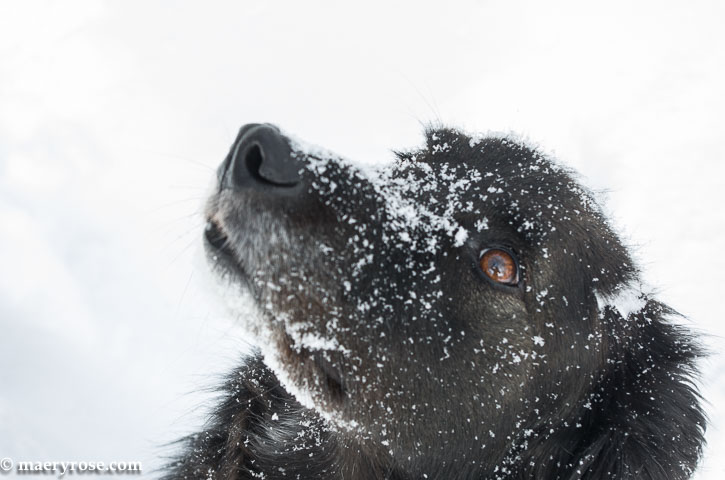 As I begin this post about what I love about Minnesota winters, it's 5 degrees fahrenheit outside, with a real feel of -13, thanks to wind gusts of up to 32 mph.
Hmmm… what was I saying about Minnesota winters?
Oh yeah, how much I love them!
I do love Minnesota winter fashion, with all its layers. I especially love tights with funky patterns and that fuzzily warm feeling. Winter clothes are cozy and comforting and forgiving.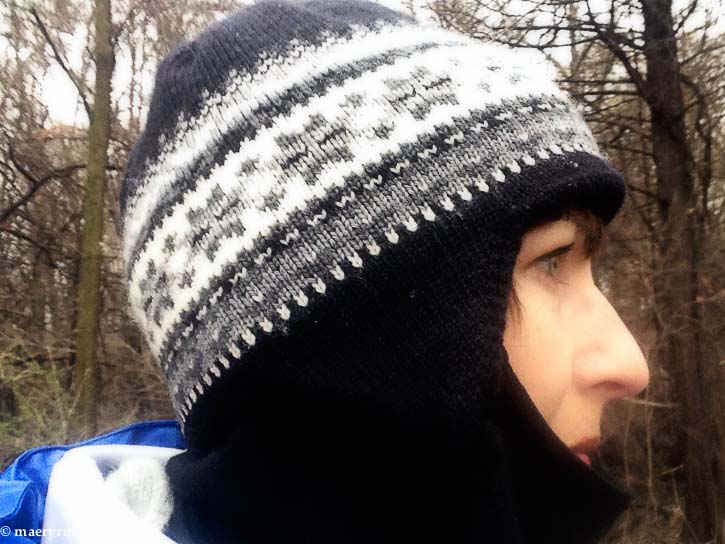 Plus snow. I love lots and lots of snow! To keep from going insane during a Minnesota winter, it helps to have an attitude of making the best of it, which for me has meant learning how to cross county ski. I even tried skijoring but Java didn't quite grasp the concept of staying in front of me.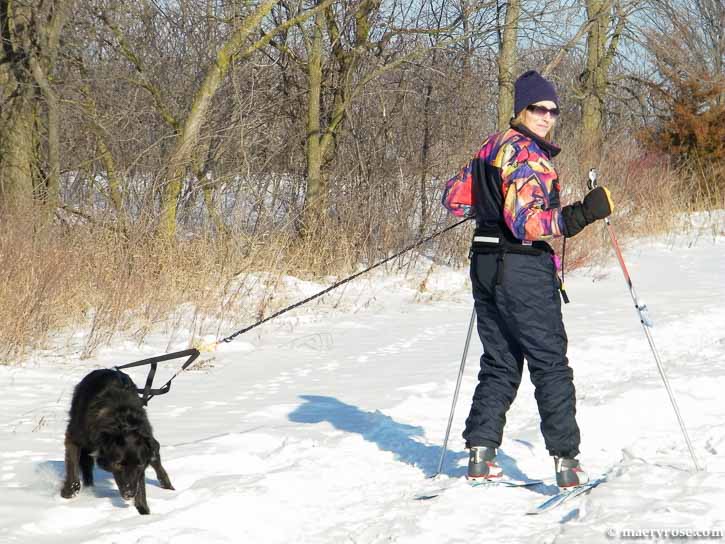 Horses are fun to ride after a fresh dump of the white stuff. It's like moving in slow motion while bouncing on a trampoline.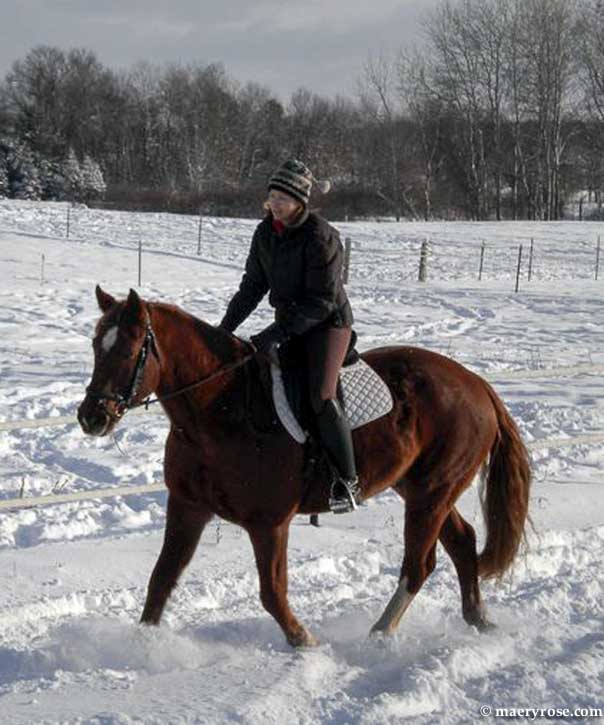 This year, I was hoping to add fat biking through the snow to the mix.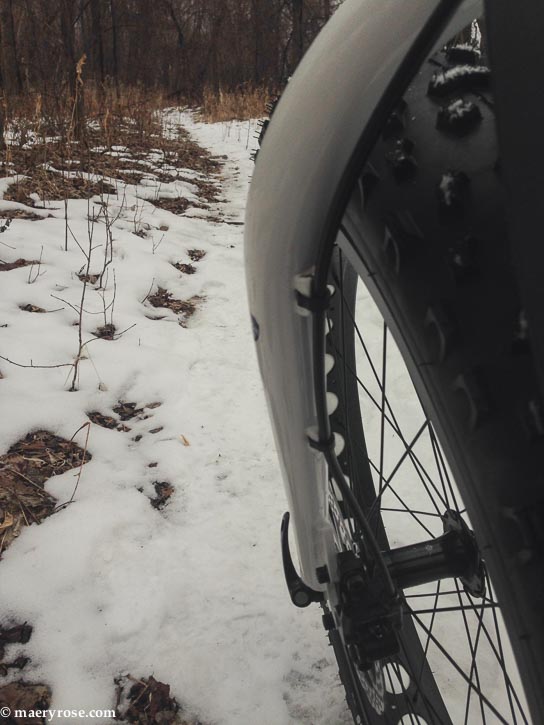 Instead, I'm trying to figure out how to afford studded tires because what we have this year is ice. When it's your first winter of bike riding, that makes for a steeper learning curve than what I was prepared for.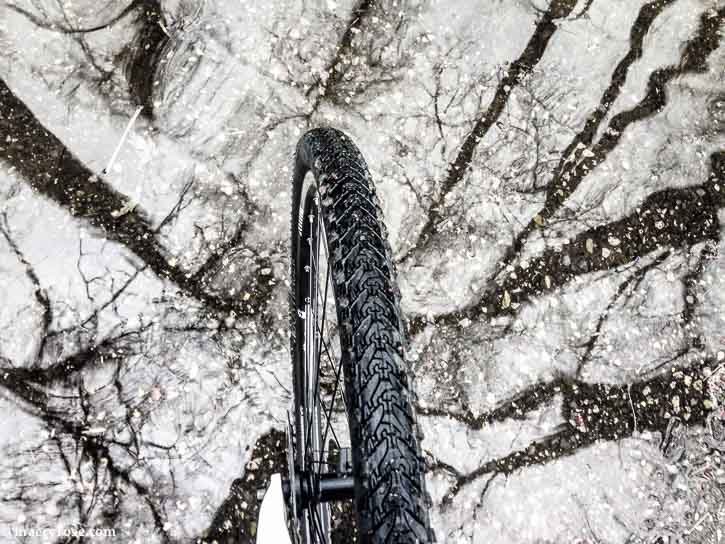 So it's been a bit of hit and miss on my outdoor adventures. I've gotten out a few times, but not as much as I had hoped for. I'm looking at this as a learning experience and hope to be better prepared next winter for icy conditions. But then, next year, there will probably be a ton of snow.
So maybe that's what I really love about our winters, is what a sense of humor the Minnesota Snow Queen has.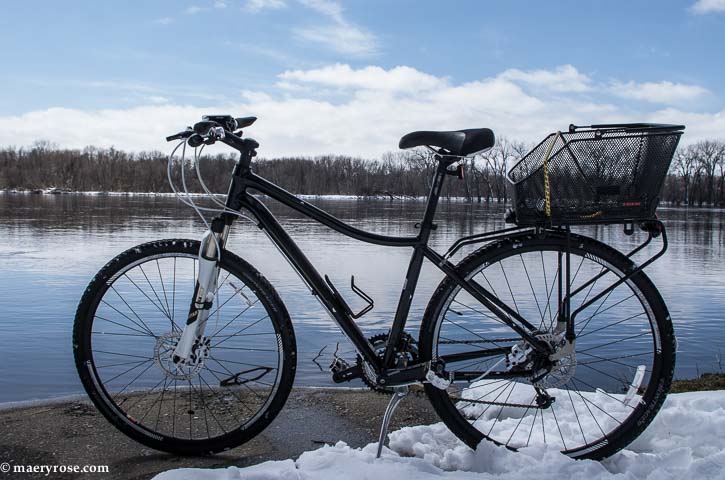 Cross posted on GreaseRag.org   Read about this collaborative challenge to love one thing about winter every day in February. Tweet your own loves: #lovemnwinter @greaseragmpls, or check out last year's #lovemnwinter posts.