Loosen Up and Have a Good Experience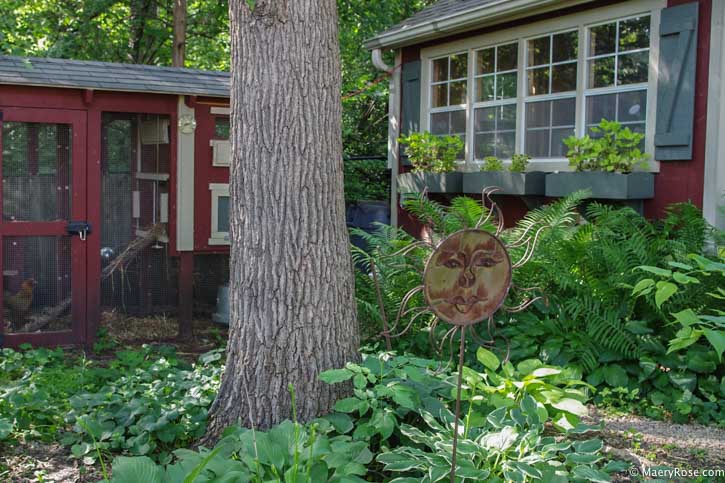 As a I write this, I'm sitting in my garden shed chair at my potting table. I've brought out my writing and drawing materials and opened the shed doors to have a view of the trees and pond.
I decided to draw with my Pentel pigment ink brush pen. It's capable of both fat, thin, dark, and feathery lines in the right hands, which are not my hands. But it's fun to keep trying.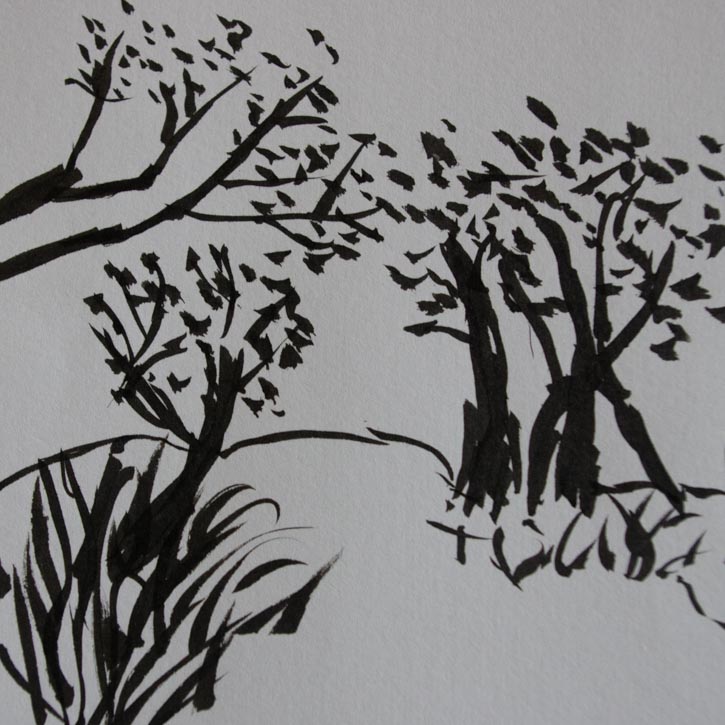 Loosening up does not come easy to me in either art or life. I try too hard for details. I try too hard period. When I look at artwork, the one's I like the most are those that do not try to be a photograph. The drawings that capture something else — the feeling or character of the subject, imbued with something personal that only the artist sees and is able to put into the piece.
I began reading and doing some of the exercises from the book "Expressive Figure Drawing" by Bill Buchman. Figure drawing is a completely foreign land for me. Who am I kidding? All drawing is a foreign land for me. I would like to go to a life drawing session with real models, but before I brave that, I'm using  line-of-action.com to get a taste of the experience. My first attempt shows my difficulty with how fast the model changed.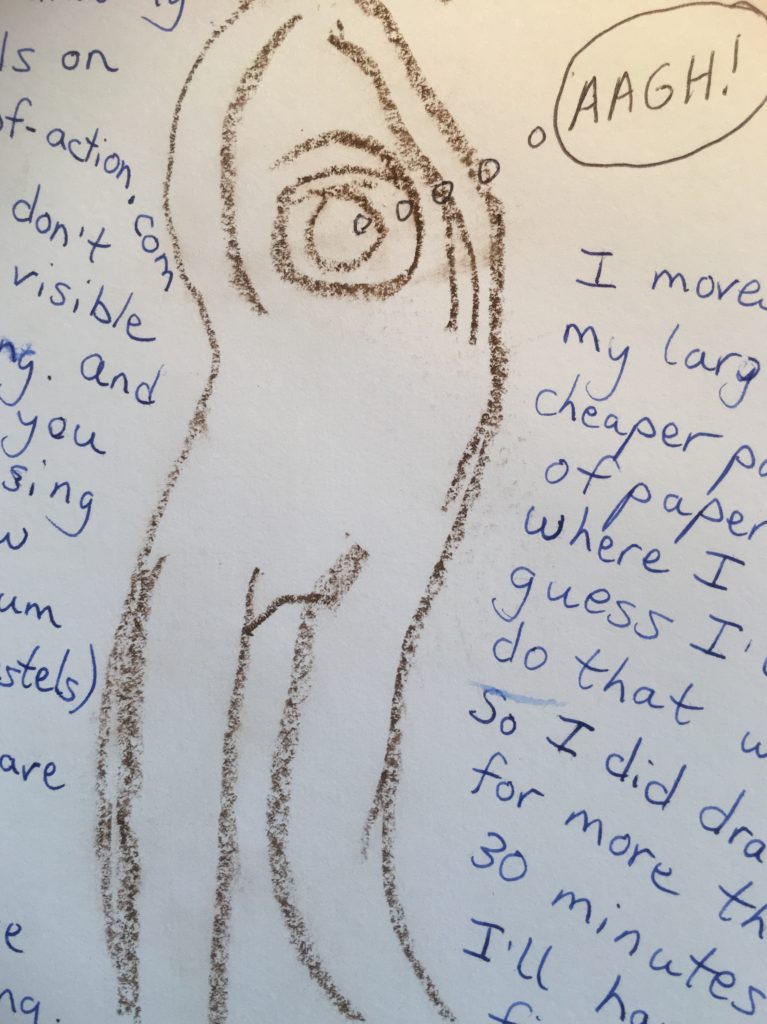 I figured out how to slow down the image changes. I eventually achieved something I liked that was closer to the feeling of the pose.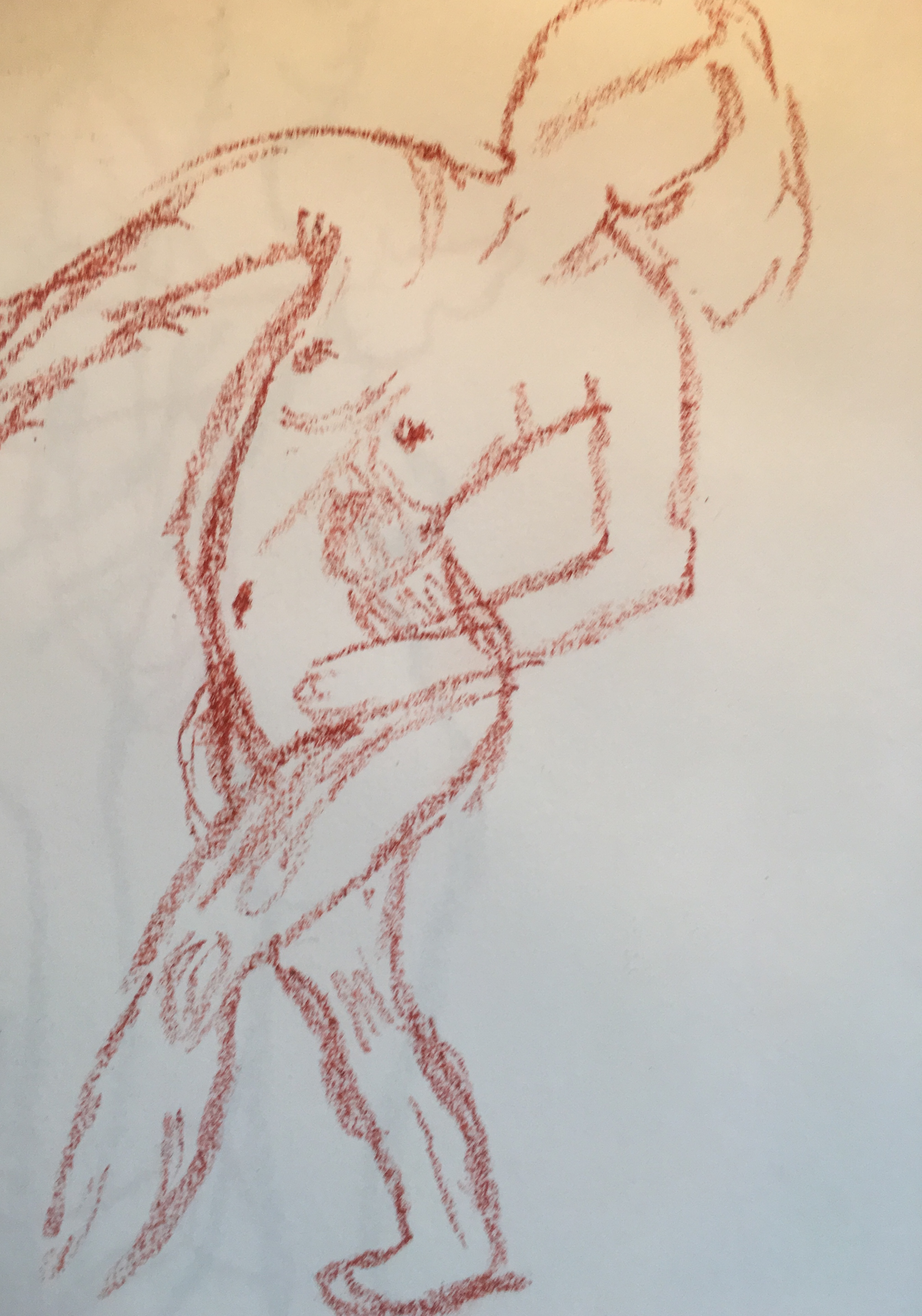 I love how Bill Buchman describes a good drawing process:
Lower your expectations and raise your spirits.
Make mistakes, but make good mistakes.
Don't fiddle — and don't erase.
Be patient. Be true to what you see.
He summarizes a good process with this, "Instead of trying to make a 'good' drawing, have a good experience."
Just think if we could apply that process to everything we do in our lives!
Instead of trying to perfectly grow that garden, write that book, bake that cake, train for that 10K, plan that vacation… how about we just have a good experience while we do it?
May you experience a happy and safe fourth of July!
But if you have dogs, I'm right there with you in being anxious for the loud explosions to be over and done.