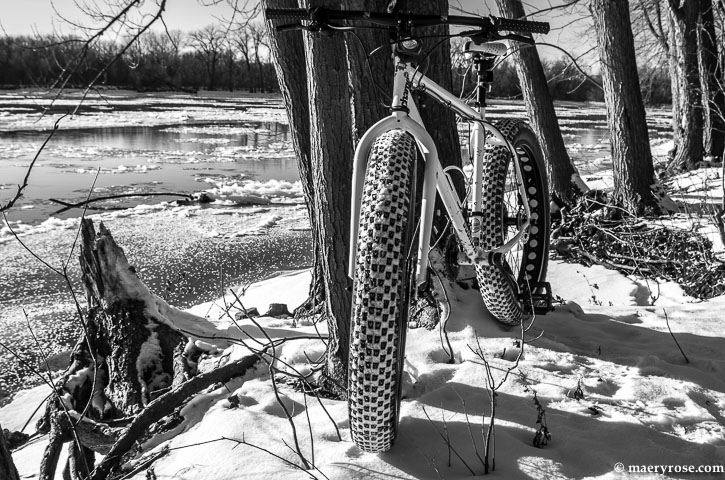 It was very cool on Thanksgiving when I rode my fat bike along the Mississippi River. I stood for awhile just listening to the ice flow by, with its mysterious crunching and whooshing noise.
"Ah, but the winters! The earth's mysterious
turning-within. Where around the dead
in the pure receding of sap,
boldness is gathered,
the boldness of future springtimes.
Where imagination occurs
beneath what is rigid"
~ Rainer Maria Rilke, "O Lacrimosa"
This winter started early and landed like a glass of ice cubes dumped down the back of my shirt. I usually don't get crabby about winter until January or February but this year, I've grown weary of it already. Maybe that's just because I've been working so much and have barely had any time to get outside. I feel fat, blobby and dull-headed from sitting at a computer day after day.
One more week, and things should start to let up a bit. Until then, I just have to sneak in a few moments of sanity now and again. And think about Rilke's poem.
In what ways am I gathering boldness?
In what ways are you?