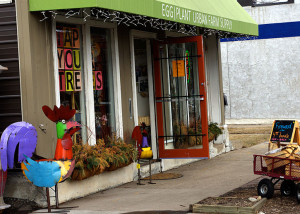 Sunday afternoon, I went to a two hour class on keeping chickens. The class was put on by Bob Lies, who, along with his wife, has kept chickens in his St. Paul backyard for four years. The class was held at Egg Plant Urban Farm Supply, a wonderful source of everything garden and chicken, located in St Paul.
There were a few chicks there for sale. So cute! They don't stay little and fuzzy for long though. so before bringing home chicks, I have to get a coop designed and built. How hard can it be to build a box with a fence around it? Not as easy as I had imagined.
Bob Lies did a great job covering all the basics for starting up with backyard chickens. Of course, there is so much more to learn with both chickens and bees that it's a bit intimidating and the more I learn, the more I wonder what I'm getting myself into.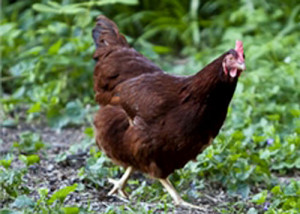 I mean, really, I'm just a breath away from fifty-five and overwhelmed with my job, the care of the Brew Babes and Luke, photography, writing, and my upcoming expanded garden plans. What the hell am I thinking?!
What I'm thinking is that I should have started all of these pursuits thirty years ago. I should have listened to the crux of the core of my being that KNEW who I was and what I was good at and where I belonged.
I have wasted at least half of my life pursuing the wrong things or maybe even the right things, but in the wrong way. There were a lot of possible moments of happiness that rotted on the vine unnoticed because I was trying to fit in, do the right thing, and make money so that "someday" I could do what I really wanted to do.
So here I am.
I'm to the point in life
Where time goes way too fast.
Where everything hurts.
Where I tire more quickly.
The time when colds caught, hang on f-o-r-e-v-e-rrrrr!
When I can't get as much done in a day.
When I'm so frustrated because there is no new hairdo,
outfit, or makeup that is going to make me look "pretty"
Instead, I search for "unique"
And I can't remember words like "binocular" or you know,
the thing that you use to control the temperature in the house.
And it's at this somewhat perplexing and frustrating point in my life that I want to take on bee and chicken keeping and expand my garden? That is young, energetic, moving on all eight cylinders people kind of stuff! What am I thinking?!
This is what I'm thinking:
That I've wasted enough time.
That now is the time to start using what I have learned from experience.
That there's no more time to dilly, dally
thinking about being sensible or all the things that could go wrong
If I'm interested in something, I want to do it.
If there's a place I'd like to explore, I want to go there.
If I die penniless, so be it. I'll be dead so who cares (um, besides my son).
I don't need to know everything before I start something new,
just enough to not do something irreparably stupid.
Discovery is about doing and experiencing and problem solving as you go along.
And you can always change your mind and do something else.
But you won't know, until you try.
Which leads to sad wondering and thinking
I should have done this thirty years ago.
So I want to get started now!
Fortunately, there is someone else going along for the ride who's game for what ever crazy scheme I've come up with so far.
"Bees?" I ask.
"I was thinking about that years ago. You want to borrow my bee book?" he says.
"Chickens?" I ask.
"Sure, why not. I can build a coop." he says.
"More raised beds?" I ask.
He says, "No problem." (Well, he did raise an eyebrow over moving the two existing beds.)
A partner in crime is an awesome thing indeed. Unfortunate for him, I'm no longer trying to figure out what people want me to be and what I should do to be lovable.
But I am working towards loving fearlessly, generously, and trusting again.
Yup. That's what I'm a thinking.