Did you know there is an actual name for a Welsh Corgi and Jack Russell cross?
They are called a "Cojack" and from the photos and description of the breed in the link, I'm becoming more and more convinced Latte belongs to this club.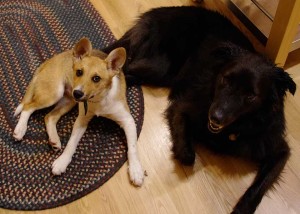 Along with the agility course I believe I need to wear out my little Cojack, I have also come to the conclusion a sandbox needs to be installed. I read that a sandbox containing hidden toys can help with the terrier's neurotic instinct to dig. Otherwise, I could just buy another wine barrel and turn it over to Latte. Do you think diggers have a preference for black dirt or sand?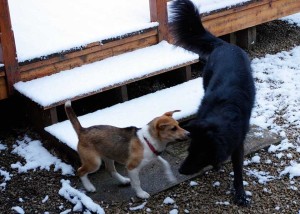 In the best of worlds, I would have the finances to have someone design and install a pond (for Java's love of water) surrounded by rocks (for my love of agate hunting) and a sand border (to satisfy Latte's love of digging). It would be bliss.
A surprise snowstorm arrived the other day (again) and inspired me (sort of).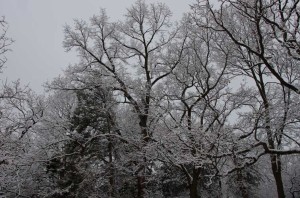 Snow fell
Unexpectedly
In springtime
Over green shoots
Pushing through earth
Coating branches
and rich wine-colored buds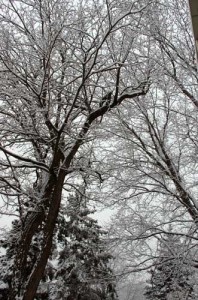 Like a plush hotel robe
Invitingly white and fluffy