"You used to be much more…'muchier.' You've lost your muchness."
— Mad Hatter to Alice in Alice in Wonderland
I watched Alice in Wonderland and it got me wondering where my muchness went.
This leads to grabbing for straws. Maybe get another dog to fill the house with more of something. More life. Helping out a critter. Being needed.
Seed catalogues and information about gardening classes are starting to show up in the mail.
Gardening dreams.
I pulled five words from the dictionary and wrote a poem about gardens.
In a
cinematic
sweep of hand
She pulled the seed catalogue from the pile of mail
Stroking
it's cover lovingly
She flipped pages of tomatoes, green beans, and kale
A
cliche
of vegetable fare
Where were the exotics, the gourmet?
Plant and animal need a
booster
of brawn
From gardening, I moved on to thoughts of having chickens.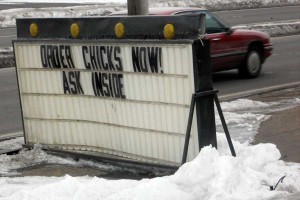 Where I live now, I can have four chickens, no roosters. What do you do if you end up with a rooster by mistake? I wonder what Java would make of them? Who will take care of my menagerie when I fly off to Paris?
But what if "cowgirl dreams" could turn into "chicken coop dreams"?
Grasping at straws. I'm good at that.
Even the woods didn't help today.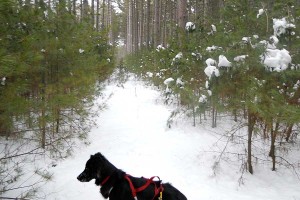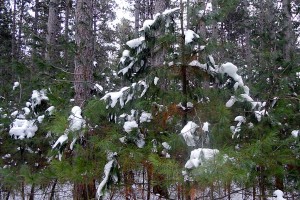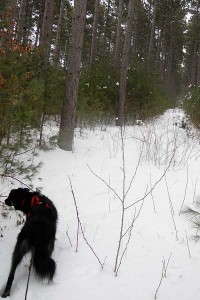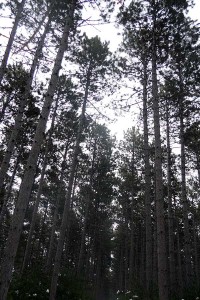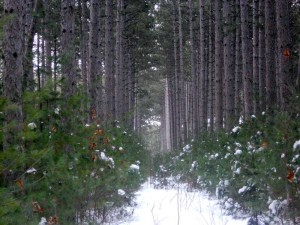 Maybe if I die my hair purple… That would be a bit much, which would help with my muchness. Wouldn't it?