Swollen Lips and Rapping Dairy Farmers
I'm not sure what Java got in to, but the other night her lips swelled up huge! She was not a happy girl.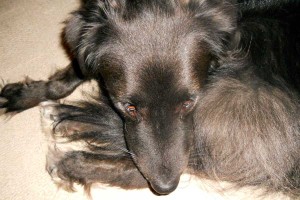 I was thinking it must have been some kind of bug bite or sting, although I thought bugs were dead or hibernating by now.
Java was scratching her face and ears so bad that her ears were getting red and they were bleeding a little. So I gave her one Benadryl. According to a vet site online, I should have given her two but I know how those things knock me out and I didn't want to overdose her. I've since learned from my vet that Benadryl is pretty safe and I can't kill my dog with two pills.
Neither of us got much sleep that night. I kept on getting up to check her breathing and heart rate and wondering whether I should make a trip to the 24 hour vet. Java seemed to be doing fine – the Benadryl helped quite a bit – so I kept trying to sleep, without much luck.
The swelling went down gradually, but Java's ears still look pretty sore.
The skijoring club is swinging back into action with a workshop today and Sunday. Java has gotten stronger since last year so it should be interesting skiing behind her. Could it be that I'm wishing for snow?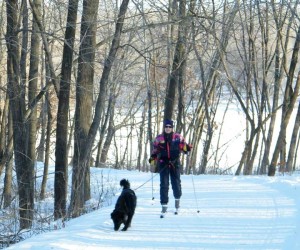 Well, not yet, another month of above freezing temps would be nice, but I do hope for huge amounts after December, even though I don't have a snowblower. I'm not looking forward to shoveling. I have way too many steps to my front door.
I found this Dairy Farm rap online. A must see! If this doesn't make you laugh, nothing will.