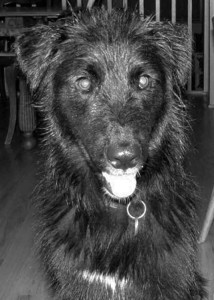 It's better to light a candle than to curse the darkness.
I wish I had a match.
Alas, I have found a house and if nothing goes wrong, I'll be moving into it the day I move out of my current home. Unfortunately, I'm uncertain as to how I'm going to move there.
So far there is me and one other person to load all my stuff onto my horse trailer and a rented moving van on Thursday evening. I'll be loading whatever I can lift by myself Thursday during the day. That is if I manage to pack all this stuff up.
I'll need to be out of the current home Friday morning but it appears I can't move into the new house until Friday evening. Where does a girl go in between with a truck, horse trailer, car, and moving van? And how does she move in with just her and one other person in the evening? It's a mystery.
Help may still appear but the timing of the closings and moving is very inconvenient for any likely heroes or heroines. And because I can't seem to pin down the sellers as to exact times yet, I don't have enough information to look into hiring help. Maybe it will become clearer as the moving date looms closer, but right now, it seems impossible to get everything done in time.
So rather than have you listen to me whimper and whine for the next three and a half weeks, because believe you me, there will be a lot of that, I'm going to leave the blog world until I'm done packing, moving and have sufficiently recuperated.
Well, I may post something around July 9th because that's when Murphy is supposed to go to his new home and when I'll be moving Luke to a boarding facility so I may have some photos of Luke hopefully settling in. I probably will not take photos of Murphy leaving as that's not what I want to remember.
Hope you have a happy and safe 4th of July and are enjoying your summer!