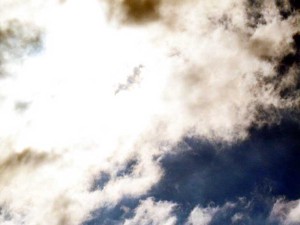 That's the sun behind that cloud. And it actually came out for long periods of time today.
After I got home from church, had lunch and threw my sheets in the washer, I took Java for a walk around the neighborhood.
Melted snow and rain has filled up wetland areas.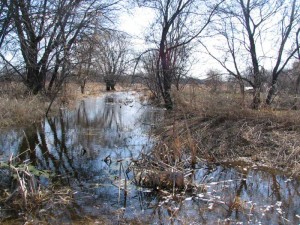 Farmer fields are covered with puddles, I'm sure much to their dismay.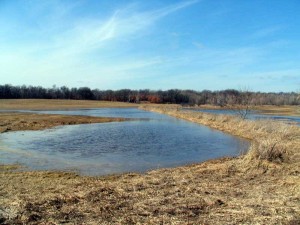 I have my own puddles going at home. My left boot got sucked off in this mess and my stockinged foot landed in the sludge. Yuck!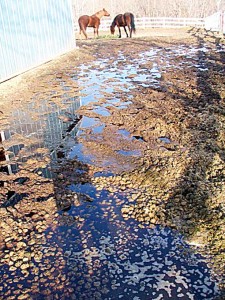 Java enjoys the puddles but I don't enjoy what they do to her and she got a bath today.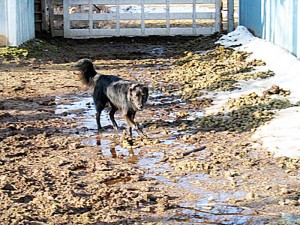 The horses believe they are at a spa and have been taking mud baths.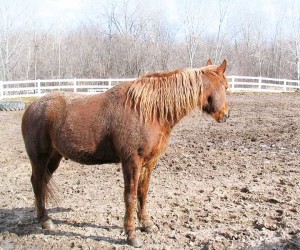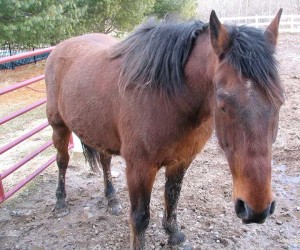 After grooming they look…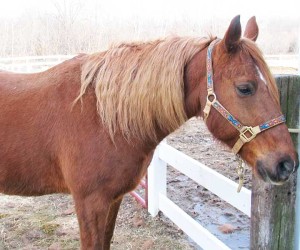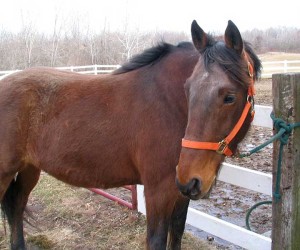 A little better. They really need a bath but what would be the point?
The riding ring is getting drier so maybe I can ride soon. Although there are predictions of more rain and then it's supposed to turn cold again and snow. But they could be wrong…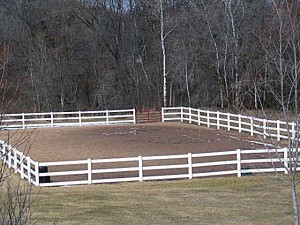 Java was a little warm with the sunshine and temps in the 50s. Her snow mountain is now a snow ant hill but Java is still enjoying cooling off on it and chomping on a branch from her stick collection.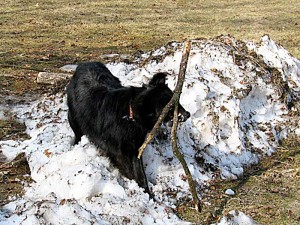 With a little digging effort…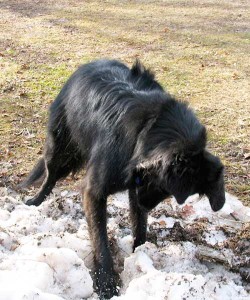 Java found a bone she'd brought outside. Total score!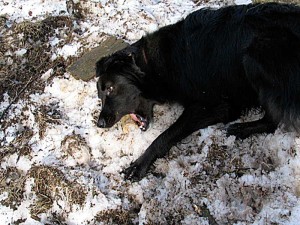 Once again – exhausted. I've been dealing with stress and all the unknowns in my usual way, keeping busy and moving. But now it's time to call it a day.
Goodnight all!