After only two days of supporting new software users, I'm exhausted. Today I had three people fighting over me to come fix problems or show them how to do something. Hectic, but it was nice to be able to help people figure things out. I love troubleshooting and solving problems! I wish I got to do it more.
I've discovered that walking on cement floors all day makes your feet hurt. When I stepped out of bed this morning it actually felt like the bottom of my feet were bruised.
And the rain! I feel like one of the early pioneer women stuck out on the prairie by herself being driven insane by the wind, only with me, it's the constant rain. Which results in the mud!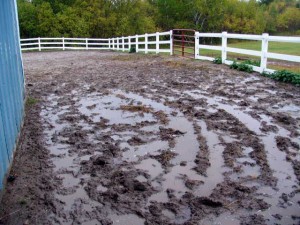 Java likes the mud.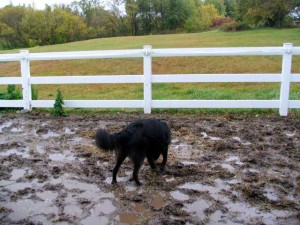 Shy, not so much. She's hiding out in one of the sheds.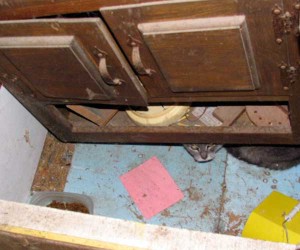 I was hoping the hay would be delivered before I had to put more manure into the tractor bucket, but I had to clean out stalls to bring the horses out of the mud again. They were happy to come in and eat.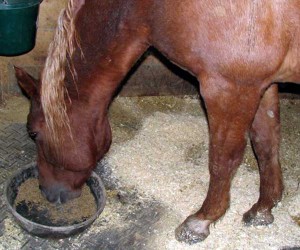 I kept Java in the house today. Good thing because the kennel was about bent in half with the weight of the rain collected in the tarp. I don't know how the tarps that come with kennels manage to not end up like this. Or do they? Maybe they have a framework of support that holds the tarp up and keeps the kennel pushed out. I'll have to think about that one because this certainly won't work with snow either.