I have cross country skis!


Well, first off, I have to confess that I unexpectedly took today off. I was going to go to work really early this morning because I had a hair cut appointment this afternoon but I knew I had too many things on my mind to be productive at work, whereas I knew I could get some therapeutic things done at home.


I had some really brown bananas laying round so I made banana oatmeal muffins. They were a low fat recipe until I threw in some dark chocolate chips that I had left over from cookies. Hey, dark chocolate is a total anti-oxidant and accompanied by oatmeal and bananas, those muffins are so darn good for you!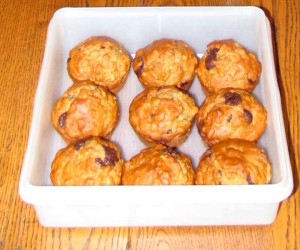 Then I washed some towels. I have read that you can dry stuff outside all year but I don't think things dry so well when it's cold. However, I am trying to save on gas and electricity because I would rather save my money to buy skis and kayaks. So my bathroom looks like this quite often.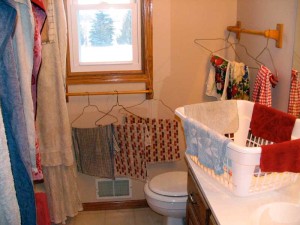 I saw this cool some-kind-of woodpecker at the bird feeder. I was shooting through the kitchen window so the photo is not as sharp as I wish it was. I think he was more after pecking the wood feeder and railing than the bird seed.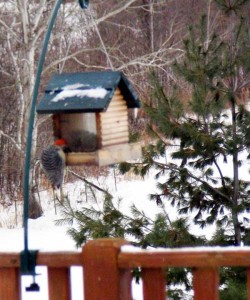 Java was busy entertaining herself. Note that the ball that was on the tug toy is no longer there. She destroyed that thing in one day so I pulled the ball off and threw it in the trash.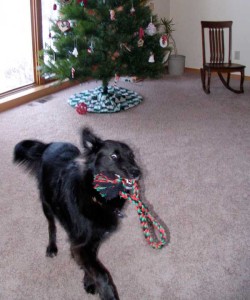 I had to go to the feed store for horse feed.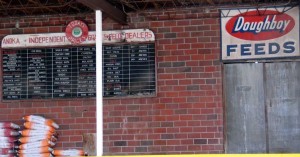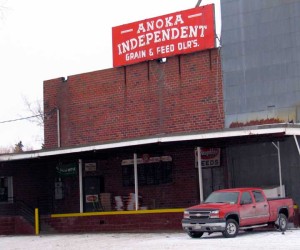 Then to Fleet Farm for long thermal underwear, hand warmers, wool socks, and a sliding snow tube.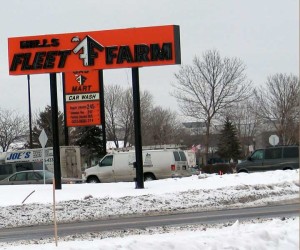 I know the little kid on the Snow Dasher looks like she barely fits on the think but I was assured it was really adult size. We'll see. Anyway, I think I am totally ready for an upcoming sliding party. Yee! Haw!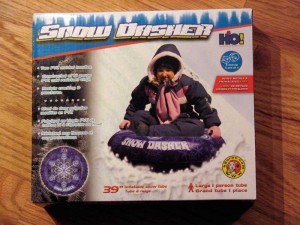 Then I got my hair trimmed and beautiful for Christmas and New Years Eve.


Then for the finale — drum roll please — I got my cross country ski package. I went with the classic skis and got the stiffest boot I could find, which was a Salomon, to help with any sudden turns Java might try to take. I already skied around the house in the dark with Java running loose with me. I don't know what they are talking about that you have to have a groomed trail. Although maybe to get some smooth gliding you do. I don't have the rhythm down yet but it was a blast!


As for Java's skijoring training, last Sunday, I took her to the park to get her used to the feel of the harness and line and myself used to the feel of the tugging on the belt. I did some snow jogging behind Java to get her to move. She did a lot better than I expected, actually pulling quite a bit, but I did have to yell "On By!" a lot when she kept wanting to stop and sniff paw prints and trees. She's got a basic understanding of the "whoa" (stop), "line out" (stand with line tight) and "hike" (go) commands.


I can't wait to put it all together! Being coordinated enough to take any photos might take awhile — maybe some non-moving ones.


p.s I turned on the new Blogger editor and when I publish I get this quirky spacing. It doesn't look that way when composing so I don't get how to fix it. Anyone? Also, because of spam, I've had to turn on the "type the scrambled word" thing, which I had turned off because some people couldn't post with it on. Let me know if you run into problems.