I was going through some of my old papers, tossing out things I don't need or will never have time to read. While doing this, I ran across something I wrote for New Years 2008. It was how I wanted my life to be and is written as though it's already happened, since that's supposed to help you better bring what you want into your life.
It starts out with the usual kinds of goals:
"I exercise 4 days a week. I eat fresh, healthy foods, much of which I grow in my own garden."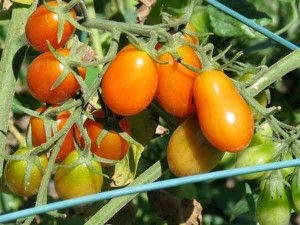 I enjoy baking and cooking and am comfortable entertaining with all the great recipes I have up my sleeve."
Okay, that part is a bit of a stretch but it could happen… I am baking bread every couple days now.
Then I wrote about my relationship goals:
"I have a wonderful husband that I love to spend time with – talking, traveling, seeing and trying new things. We treat each other with respect and openly show our love and affection for each other in how we touch each other, compliment and support each other, do things for each other, and truly listen to each other. I make sure my husband knows how attractive I find him and keep the fire burning."
I did try to make this happen with H. Sickness and death got in the way. His job. My job. Stress. Exhaustion. Crabbiness. Busyness. Health problems. Problems with the economy. All the normal stuff that happens in life. 
I had something similar on the treasure map I created for 2009, where I pasted the cover from a romance novel on the poster board and wrote that I wanted "more passion and romance" in my life with H.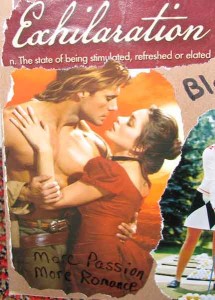 I wanted the same things H wanted. Difference is, I looked for these things with us, not with someone else. That thought never even occurred to me. Except now, when I can either eventually search for what I want with another man or give up on love altogether. Too difficult to imagine right now.
Besides my relationship goals, I also saw myself as having a book published and that I was a sought out writer and speaker. That
 "I effortlessly put my thoughts on paper and create stories that touch other people."
And I had horsy girlfriend goals:
 "I met a group of women near my home that love to trail ride as much as I do. We go on short trail rides when weather and time permits and take one big trip in the fall."
Finding this little meditation, or whatever you want to call it, is meaningful to me right now because I was trying to figure out how to have a good image of my future, rather than the picture that keeps popping into my head — of me, wasting away in some ugly house that I hate, with the 10 dogs I've taken in to try and fill up the loneliness, that I'm constantly struggling to make ends meet and will never be able to retire, and I will never be able to do anything fun again.
Now there's a pretty picture. But when I've tried to replace this picture of future Mary with something else, I can't do it. So maybe I can take what I've already written, remove the image of H from my mind as the one I have this wonderful relationship with and replace it with a silhouette of someone else, still unknown.
But first maybe, comes the other stuff — God, family and friends, gardening, cooking, writing, travel, exercising, and riding. But most of all I need to keep in mind the last line of the meditation I wrote in 2008. 
"I live every moment of my life with the passion it deserves." 
This means both the good and the bad moments. They all deserve to have me fully present, and giving my life the very best I have to give.