Today it felt like it was in the 90s but it was just the 80s, humid, and very sunny. I finished up the house cleaning that I had started last night and did some laundry.
Then I tackled the kennel again. H helped tighten up the fence, which made securing it to the frame a lot easier. Easier but not easy. I'm about half way done, my shoulder is killing me and I'm ready to go to bed now. Java too.
While I worked on the kennel, Java swam and ran, swam and ran, and ran and swam. She was lightening fast, running through the long grass by the woods. But she's obviously done with that now. I know, she is spoiled rotten.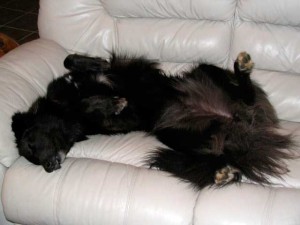 My brother was here from Hawaii for about three weeks. I saw him for a couple days at the beginning of his trip, then he went up north camping, and spent some time with other family and friends. One of his friends sent me this photo that was taken at a gathering at the friends house. Aren't we adorable?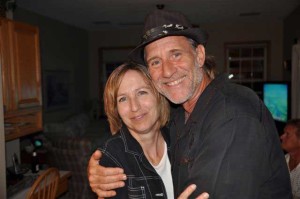 I hope you all had a good and gorgeous weekend, enjoying the last weeks of summer. It's funny, the weather right now is more summery than it's been all summer. Go figure.
Just a little silliness to honor Java's feelings about her almost completed kennel.