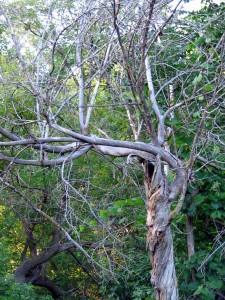 It hasn't made sense to me feeling so sad right now. Shouldn't I feel better as time goes on?
But I guess it kind of makes sense because I was so taken by surprise by this divorce, I think I've mainly been in a state of shock. Sad, depressed, angry, and humiliated, but all veiled and somewhat numbed by shock and disbelief.
Now, it's just raw. The realization that all the things I had planned to do with my husband this year and for the rest of my life are not happening.
Spending time with H, doing what he wanted to do with his family and friends, and trying to figure out what I could do to improve our marriage and make H happy consumed much of my time and energy. To suddenly just be left with only myself to think about is a big change.

I'm a wee bit lost as to how to fill all that time that was consumed by him.
I can now do the things I'd cut way back on, like writing and riding, and do the things I'd cut out all together, like taking writing classes. But somehow, those things don't have the same thrill when they are gained through loss.
So I think in order to ever get to the point of fully being able to once again enjoy the things I used to love doing, I first need time to grieve the loss – of him, of my dreams with him, and of the life I saw myself leading until the day that one of us died.
So I'm allowing myself to take the time to let that life go. I want to push myself to snap out of it, but there's no rushing grief.
But that doesn't mean I'll just be sitting around. I'll keep playing with Java. Riding my horses. And working on remembering who I used to be. I'm hoping there's one or more parts of the plan I had for my life for the next forty years or so that I can still salvage.
But on top of all the divorce grief, a friend at work went into the hospital with blood clots in her lungs and feet and they found a rare, fast-growing type of cancer. She's doing chemo but it doesn't sound like she will even get well enough to leave the hospital. The only thing she asks of people is that they pray for her and her husband and family.
D and I started working together 30 years ago, when I was 22 and she was 25. There were four of us young things who would go out after work and drink "Greenies" and go to parties on the river. One of our group left the company and the other three of us split up into various departments. But we still see each other, and D and I talked a lot last year when we were both going through the ordeal of having elderly dogs and knowing the end was near for them.
So, I also grieve for what D and her husband are going through and the possible loss of another person that I care about.
I wish life wasn't so hard.