Throwing Myself a Life Vest
"Save me, O God, for the waters have come up to my neck. Do not hide your face from your servant; answer me quickly, for I am in trouble." Psalm 69:1, 17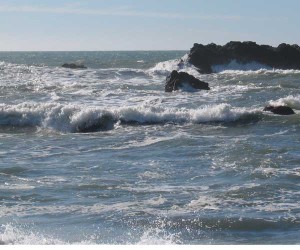 It's not that I don't hesitate before posting some of the things I write. I know it's hard to believe, but, in general, I hold a lot of stuff inside. But some days, words are the only things I can use to keep from drowning.
To stop them from rattling and clanking around in my head, banging from one side of the skull to the other, I put the sentences out there and let them go, to do what they will.
Hoping that I don't trigger bad feelings in others.
Hoping I don't irritate or hurt anyone.
Hoping I'm not being selfish.
Because those are not my intentions.
I've seen myself as weak because of how fearful I am. But I'm rethinking that belief. Because I think it takes a tremendous amount of courage to do something that frightens you, to face things you'd rather ignore, to be honest when it would be easier to fool everyone into seeing what's not really there.
Thank you for your patience, your strong examples, and your kindness. I don't take these gifts for granted and I will put them to good use.