In another month, it will be a year since my Willow dog died. I spent all last summer trying to save her.
I was reminded again recently of the pain of losing a pet member of the family. It made me think of one aspect of losing Willow that I've never heard other people talk about and I'm wondering if I'm the only one who has felt this.
Willow was with me through a very difficult part of my life (yes, I've had a few other difficulties besides the one I'm in now). Willow was a comfort through the fear and grief.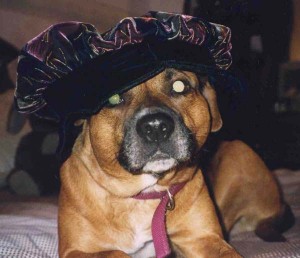 But she was also there through some big, happy changes in my life – buying my own house, the freedom of being able to express myself after getting out of an abusive relationship, a wonderful new friendship, some great times with my son, meeting my biological family, and meeting and marrying H.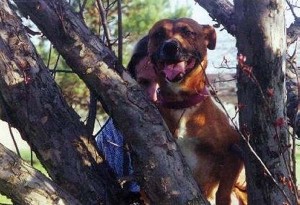 I think because of this, my time with her and our relationship came to represent many things to me. When she died last August, I didn't just lose her, it's like I lost a chunk of my life. So I didn't just grieve over the loss of the good in that 12 years of my life but even over the bad.
I think it brought up the regrets, the things I wish I'd done differently during that part of my life, the things I didn't take time enough to appreciate, the opportunities lost. Maybe a part of me unconsciously realized that another big part of my life with Willow was also about to end.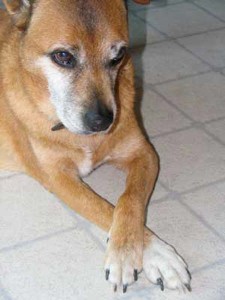 I'm just wondering if anyone else has felt that when they've lost their pet friend? Do all the memories come flooding back, not just about the animal, but about everything that happened during the time you were together?
It makes me wonder what Java will represent. Considering how funny, energetic, and joyful she acts, maybe she'll represent a childlike awareness and curiosity about life, a renewed feeling of energy, and she'll represent fun and laughter.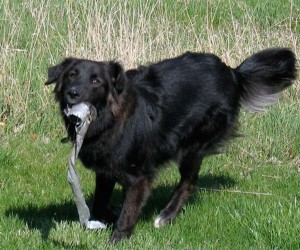 The other day she jumped up after a butterfly. When she landed on the ground, she looked back at me with such a grin on her face it made me laugh and think, "such simple pleasure. Why can't I be more like that?"