Solo Trail Ride
Squeeking of leather
Calling of birds
Riding in the woods
It's too purty for words.
Just me and my horse
Ambling along.
It's such a wonderful feeling
Wanna break out in song.
I found a melody
In the beating of hooves
As my troubles drift off
And over tree roofs.
– Mary Olson –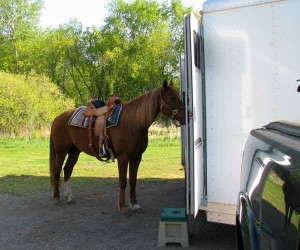 Last Tuesday, I made another horse trailer run to the park, only with Luke this time. He was a little more nervous than Murphy had been and had worked himself into quite a sweat just riding (or should say just rocking) in the trailer.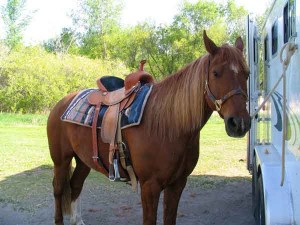 Luke started out on the trails in high alert mode, but calmed down enough that I completely let out the reins after awhile — although, always prepared to quickly draw them back in. 
It was pretty warm on Tuesday, but not as warm as Wednesday, when it hit 93. I took Java for a walk in that heat and my face felt like it was on fire. I wish I could just walk into the river to cool off like Java does…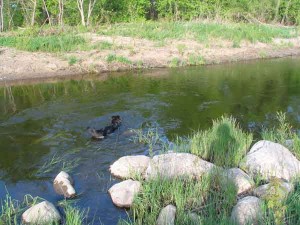 This evening, a friend and I went to dinner at the "Bulldog", a great place for burgers and beer.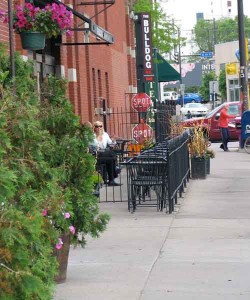 Tomorrow night, I hope to hit a movie with Lynn. But right now, I need to get to bed. I'm plumb tuckered out.
Hope everyone has a good weekend!