It was a beautiful day today – low 70s. So as soon as I got home from work, before I lost daylight, I changed clothes and rode Murphy. 
Since I didn't have anyone to take photos. I decided to try and take my own. Thus the shots of the top of Murphy's head.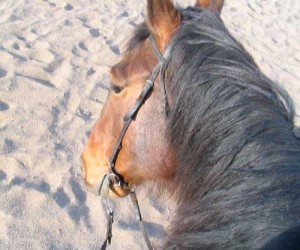 And the horse and rider shadow shot.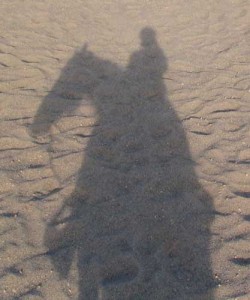 And the shot of poor, forlorn Java, who had to be tied with a lunge line to a tree while I rode. She tends to think horses are big dogs and tears around them trying to get them to play. The horses are not amused.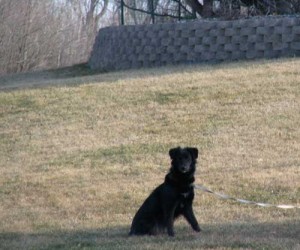 The arena I'm riding in was a birthday present from my husband in 2007. Before that, I had to ride on uneven, hard clay with a thin layer of grass. Below is the arena model I received on my 50th birthday.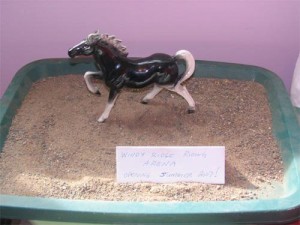 Here's the start of the work.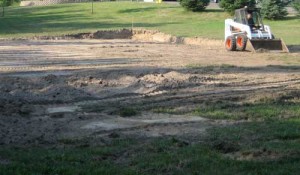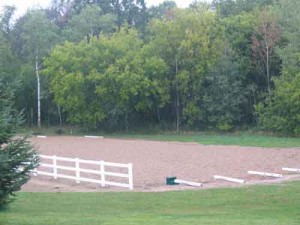 I know I shouldn't dwell on these things. It doesn't do any good. But the memories keep coming. He's been a loving man.
I wish I'd known he felt he was living my dream and not his own. I thought what we were building was his dream too. 
You can't know what you're not told, so I'm trying to avoid the self-blame.
I've received so much encouragement and compassion from people. Thanks so much for lifting my spirits. 
And I've been told that I'm a strong woman and will make it through this, even if I don't feel like it now. I know that's true, I just wish there wasn't a situation in my life that required me to summon up that part of me.