When I titled my post yesterday, I really wasn't thinking about the lyrics to the song, which I've included below. More fitting than I realized. The Captain and Tennille were married in 1975 and, sigh, are still married. I wish I knew how to make that second verse work. No super powers for me.
Love Can Keep It Together
by Captain and Tennille
Love, love will keep us together
Think of me babe whenever
Some sweet talking girl comes along singing her song
Don't mess around,
gotta be strong
Just Stop, 'cause I really love You
Stop, I'll be thinking of you
Look in my heart and let love keep us together
You, You belong to me now
Ain't gonna set you free now
When those girls start hanging around talking me down
Hear with your heart and you won't hear a sound.
Just Stop, 'cause I really love you
Stop, I'll be thinking of you
Look in my heart and let love keep us together, what ever.
Young and beautiful
Someday your looks will be gone
When the others turn you off 
Who'll be turning you on
I will, I will, I will, I will
Be there to share forever
Love will keep us together
Said it before and I'll say it again while others pretend
I'll need you now and I'll need you then
Stop 'cause I really love Ya
Stop I'll be thinking of Ya
Look in my heart and let love keep us together
I may not have super powers, but I do have super safety glasses. I got a number of compliments on these beauties today and how they matched my shirt and jacket. Even when you are running around on the shop floor helping machinists with the computer stuff, ya gotta have some style.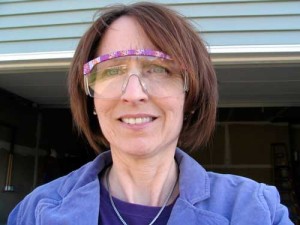 Today I rode Luke. We did a lot of trotting, cantering, changes of directions and leads, big circles, little circles, and serpentines. After we were both thoroughly dizzied, we went down the rode a ways. Even though it was a windy day, Luke was calm and relaxed. I swear, it seems like sometimes they just know when you've had a hard day and they need to be good so you can at least feel in control in some area of your life.
I've got 90 small bales of grass hay being delivered tomorrow, with the plan that it last me until September. I have a feeling it's going to be a dry summer and there won't be much to munch on in the pasture. But then I started thinking that if I need to sell a horse because I can't afford to board and care for two of them, I really don't need that much hay. 
Now would be the time to sell a horse, with a whole summer of riding ahead. No one wants to buy a horse right before or during the winter, when you can't do much with them but pay for their keep. But I just don't want to deal with these things right now.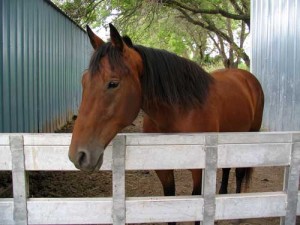 My husband is tearing apart the basement and such, tossing out junk, getting ready to sell. I'm just trying not to throw up. I've lost 10 pounds. Maybe there's something positive about all this.
Yuck! This is kind of a crummy, sad post. Ups and downs, it's a roller coaster ride. I'll try and do better next time.  Maybe I'll tell you the story about my tattoo.