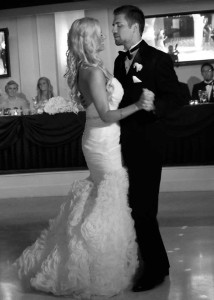 "I Hope You Dance" by Tia Sillers
Lovin' might be a mistake 
But it's worth making 
Don't let some hell bent heart 
Leave you bitter 
When you come close to selling out 
Reconsider 
Give the heavens above 
More than just a passing glance 
And when you get the choice to sit it out or dance 
I hope you dance 
As I watch the couples on the dance floor, tears gather in my eyes and I fight the spillage. Swallow, just swallow. It will be okay.
Newly romanced, the hopefuls, and the long-timers filled the floor. Some touching and synchronizing, others gyrating their individuality and exuberance.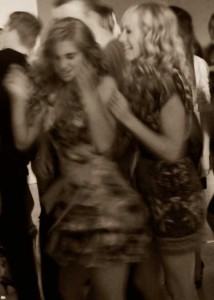 I'm thrown back in time, to those awful junior high dances, standing wallflower, trying to pretend I don't care.
Why will no one stay and struggle through the more difficult steps? At least try to find the beat?
Don't think. Don't think. Don't think.
Did I step on his toes? Did I spin too far out of control? Did I close my eyes too long? Or lean too hard against him?
I watch the couples dance — the secret looks, eyes meeting and becoming smiles, hands resting against a familiar back like it has for ten, twenty, thirty or more years.
I wanted that. It's all I've ever wanted.
My sister dances toward me, takes my hand, and draws me onto the floor where I smile, blink, and join the dance.