A Road Trip and Doing Hard Things
On the morning of September 14, I finished packing things into my cargo van, a small Ford Transit Connect, and began my road trip from Minnesota to the east coast to visit family.
I broke the drive up over three days. The first night, I found a Cracker Barrel restaurant in Elkhart, Indiana and parked between a couple RV monsters, where my van looked like a child's toy. In my pre-road trip research, I discovered Cracker Barrel allows overnight stays in their parking lot as long as you follow good etiquette: 
Stay out of the way of the regular restaurant customers' parking spots.
Do not treat your parking space like a campsite—no sitting outside grilling and shooting the breeze.
And to encourage the continuation of the restaurant's generosity, thank them by eating a meal there.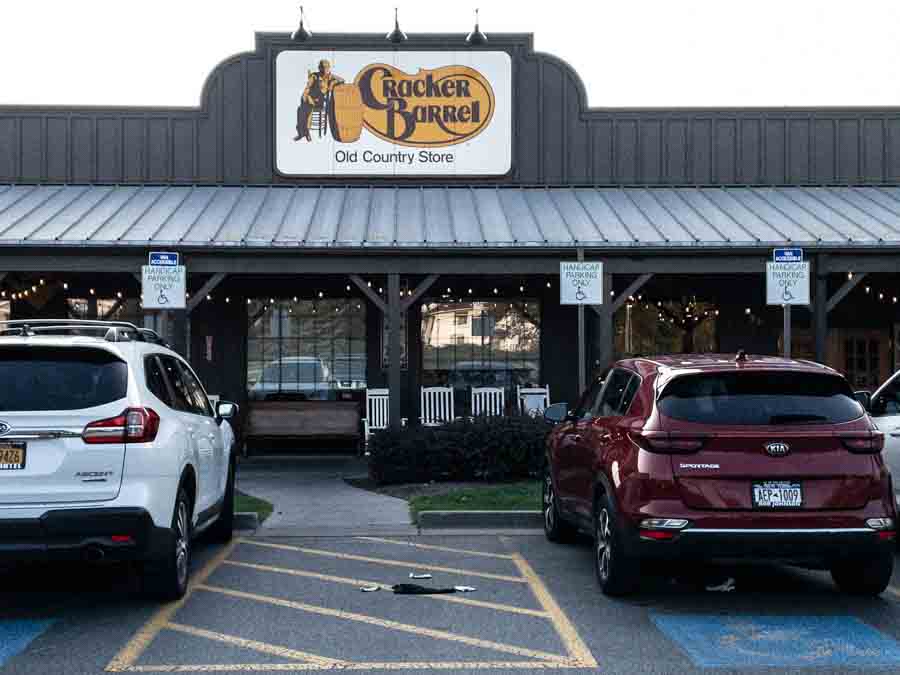 The advantage of staying at the Cracker Barrel versus a truck stop, Walmart, or other 24-hour facility is that the restaurant, closes in the evening so it's comparatively quiet. It was such a good experience in Elkhart that I also stayed at a Cracker Barrel in Rochester, New York—my next stop.
On the third day, I reached my first destination in New Hampshire, where I remained for four days, taking walks in the woods and enjoying my cousin's hospitality.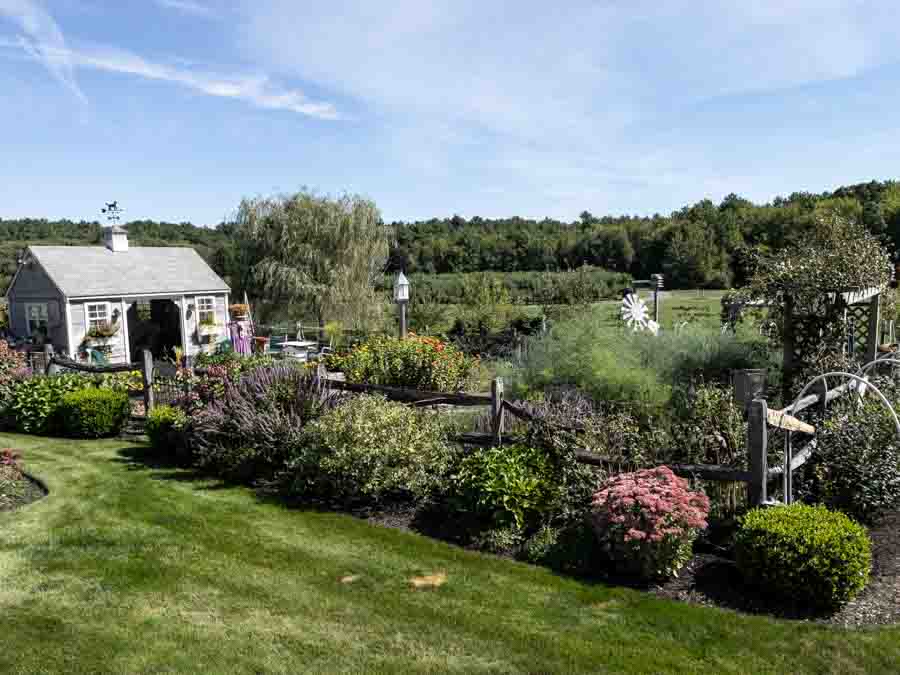 Next stop? New York city! to see my kid, who I hadn't visited in person for a long while. I found a parking spot in front of their apartment, and we unloaded my mattress, bedding, food, and other items. Multiple trips up and down three flights of narrow stairs is better than a thigh-master workout! 
It was fun to have everything available within a short walking distance: grocery store, art supply store, restaurants, and the Variety Coffee shop, which had the best latte I've ever had. Or at least it tasted that way, after several days of drinking instant coffee.
The tacos and margaritas we had at Zona Rosa on my first night were excellent! The next day, we explored a salvage store and had hamburgers and waffle fries at a park. My last day, it rained, so we binged on a Netflix series while I sketched and worked on my computer and my kid worked on creating a window display (more like an art exhibit), using items purchased from the salvage store. 
Then it was back on the road to return home. I've done one day drives to campgrounds, but this was my first experience with multiple days of travel and sleeping in my van on the road. What I learned is that I can do hard things:
I can drive for eight-hours a day to reach a destination. On my last leg home, I drove for eleven hours. That was not good.
I can spend a couple nights sleeping in my van in a Cracker Barrel or rest stop parking lot and sleep well.
I can cook inside my van if I have to.
I can drive through Brooklyn and Manhattan traffic without making a wrong turn or getting honked at more than twice.
I can parallel park my cargo van in tight spots.
I can interpret the New York parking signs correctly and not get so stressed out about finding another parking place during street sweeping.
My back and my knees can also do hard things, thanks to Katie Bowman's travel exercises. A few of them I modified to do while driving, which probably looked pretty weird to other drivers. 
I'm so glad I didn't let my fear and sense of "I don't know how to do this!" stop me from visiting the east coast. Most of it was a beautiful drive. The part that was not? Chicago, where I thought I might spontaneously combust inside my van, making the traffic jam even worse.
I learned that I don't have to have all the answers before I head out on an adventure or take my first step. Even traveling alone, I wasn't really alone. People helped me when I couldn't get my refrigerator to turn back on (plug not pushed far enough into the battery), when I didn't know where to park, and to carry things that would have thrown my back out for sure. Best of all was the "You can do this!" encouragement I received along the way.  
I returned home, trusting my body to do things I feared were out of my reach and feeling my faith and confidence in myself restored.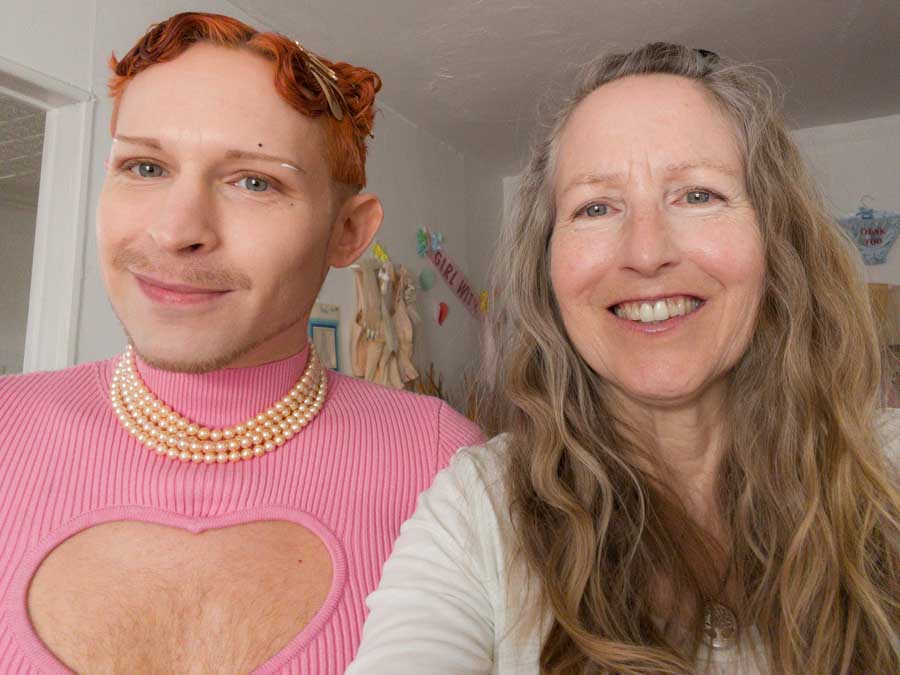 In My Writing Life
After the previous busy months, filled with writing classes, my first publications (see my previous post) and travel stuff, my intention for October is to get back into my writing groove and finish and submit new stories. 
I'm making it sound easier than it is. Picture me lowering a turntable needle where it misses the groove and bounces and slides across the record with a teeth-shivering screech.
Hopefully, I've used an analogy ya'll are not too young to comprehend…
Three Recent Reads
A collection of funny, wildly imaginative short stories. The female protagonists are diverse: a Midwestern girl who resents appearing at the edges of short stories, witches refusing to be burned, whores who aren't ashamed, and my favorite, a wife who was left for another woman and decides to retile her bathroom. 
---
Using inspiration and wisdom from myth, fairy tales, and folk culture, this book offers tools for enchantment—ways to instill a greater sense of meaning and belonging. One of the ideas from the book I'm looking more deeply into is the value of learning the history of a place, weaving in the story of your time there, and doing what you can to honor, preserve, and heal the land and community.
---
This book is billed as part memoir and part master class in writing personal narrative. I wouldn't call it either, although it provides wisdom on personal narrative—just don't expect a "how to" guide. Febos gives writers permission to write unashamedly about themselves and their lives. She includes a chapter on how to avoid (as best you can) issues with other people who appear in your story. The main thing the book did for me was make me aware of how I avoid getting inside the bodies of my fictional characters and within my own body in my personal narrative.