Not a Thanksgiving Gratitude Post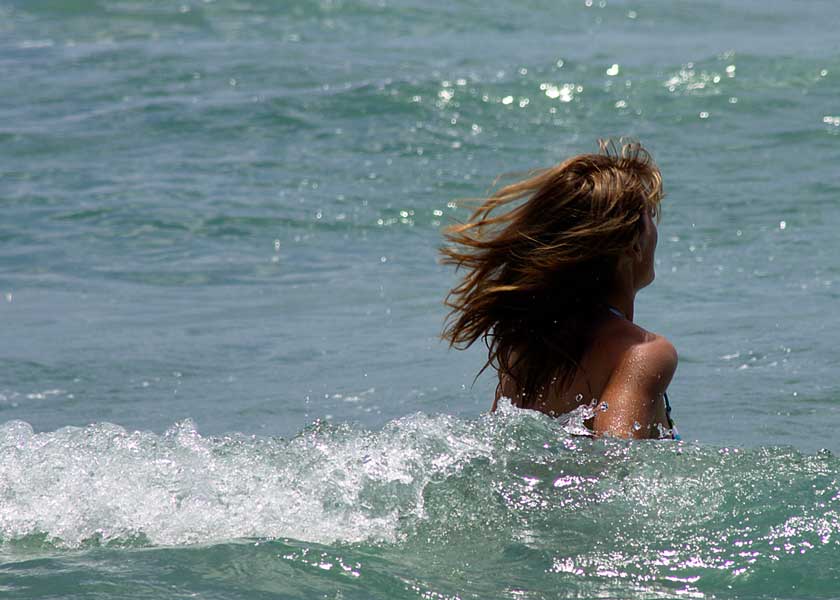 For anyone who'd prefer to listen to the post, I've included an audio recording (9:21). 
I tried to outrun it. Even attempted to dive under the thing. And yet the wave caught me, a linebacker hitting from the side. She took me down and dragged me across the course sand. A few blue and yellow striped fish swam by as I tumbled through the water, or so I imagined.
Like many things, the ocean appeared more majestic when I was watching it from the beach. Once I was in the midst of the thing, it was less lovely.
My first ocean experience occurred on a beach in Los Angeles when I was nineteen-years-old. The ocean looked hostile, not at all like what I'd imagined when dreaming of the sunny beaches of California.  Still, native Minnesotan that I was and having taken my first plane ride to visit California and the man I was going to marry a year later—I was truly a disaster waiting to happen. Of course I went swimming. Or, at least, I tried.
My first thought when I got my head back above the waves and was coughing up water and snot was that my legs were burning. I felt the sting of salt water hitting fresh sand burns on my thighs.
My second thought was of sharks. It was 1976. I'd seen the movie Jaws too recently to not be afraid. Was this enough blood to attract a shark feeding frenzy or just one great white shark? I hurried out of the water and ran to my beach towel, wrapping myself against the cold.
Having spent my whole life in Minnesota,  I know about the dangers of fast moving rivers, the peril of thin ice at the beginning and end of winter, and the ick factor of leeches in the mucky bottoms of lakes, but the ocean and its ways were an unfamiliar beast. Although I've been back to California several times since then, the ocean is still a mystery to me. Perhaps that is why she still draws me in.
***
What got me thinking about that day in California was the gray wetness outside my home office window and the even grayer mess inside my head. That feeling of being pulled under.
This time of year is a struggle—the cold, the dampness, so many hours spent in the dark. The sun hides itself behind dense clouds that bring some snow, some freezing rain, but more often just this nasty damp in the air. Add pandemic isolation to this dismal recipe, and depression-light could turn to depression-dark before spring arrives.
I've dealt with isolation from people most of my life. I've learned some tricks to deal with those feelings. But with the pandemic, isolation has expanded, cutting me off from my favorite activities and spaces. From running to the coffee shop and hanging out for a change of scene. From the library where I could browse the shelves—a treasure hunt where the jackpot is finding a book on my "To Read" list.  Sometimes I would sit in a library or coffee shop and sketch the people there—the challenge being to find a place I could lurk unnoticed.
Discouraged from browsing a local art supply store, the pandemic has saved me a great deal of money. But I miss the impromptu discussions with store personnel about their favorite fountain pens and sketching pads, not to mention the side trip to the French Meadow Bakery and Cafe for a hemp brownie. I've even limited my trips to parks because there are too many people with my same need to get outside and walk. Having my anxiety kick in as I approach groups of people spread out over the walking path defeats the point of getting outside in nature.
I feel my wounds come to the surface, my fear of sharks circling. Is going out into the water worth it? Or am I better off running for my bed, and diving under the covers instead?
***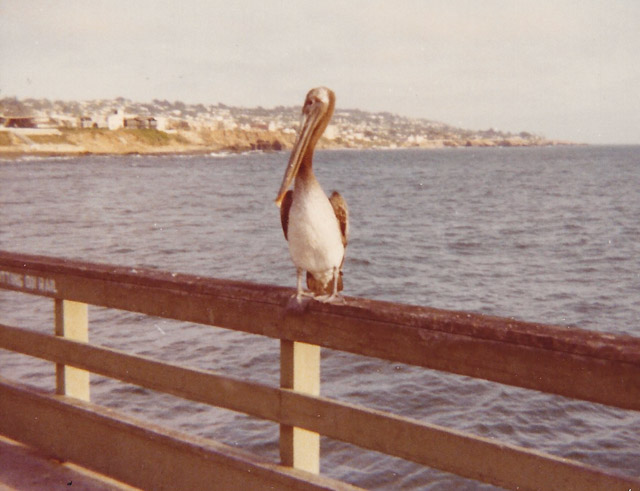 When I was twenty, a year after my first visit to California, I married my sailor boyfriend and joined in his naval life in California, where he was stationed. It sounded romantic and adventurous to this Minnesota girl.
It was not. It was horribly lonely. I didn't know anyone there, and my husband was on a naval ship that seemed to have endless mechanical problems, and my husband was a mechanic. So between fixing the ship and sailing on the ship, I didn't see him much.
Sometimes I drove to the beach to take walks. Or I walked around the neighborhood, looking at palm trees, cactus and some green stuff on lawns that simulated grass. I could relate to faux grass as I attempted to look Californian and to make something unfamiliar feel like home.
I applied for several office jobs but couldn't find anything permanent, so I took a part-time job at a convenience store working three to eleven PM. The convenience store became my entire world, socially speaking.
My first week of work, a man and woman held up the store (I worked there alone), and they locked me in the walk-in cooler. The police who came to take my report asked, "What's a nice girl like you doing working in a place like this?"
Why does any nice girl work where they work? Because they couldn't find anything better? Because they needed the money? Because they were lonely?
A postal worker who delivered mail to the convenience store wanted to have an affair with me. He promised to treat me right. Given he was willing to cheat on his wife, I'm not sure what his idea of treating a woman right might be. I didn't take him up on his offer.
Once there was a bloody fight where a man beat up a teenager with a bat in the store parking lot.  I yelled at the man with the bat in my nice Minnesotan girl voice, and he waved the bat at me. I went back into the store, locked the door, and called the police.
Another day, a couple kids arrived on skateboards, wanting to buy beer. They wouldn't show me IDs, insisting they were obviously over twenty-one. When I refused to sell to them, they kicked in my Toyota Corolla's car door. She was my first car and the one decent thing that I owned. Her dented door made me sad. It made me even sadder when my sailor husband was towing her back to Minnesota and dumped her over the side of a mountain. He sold her for scrap for $50. But that's a whole other story.
I wonder now what our front line workers, our grocery store and medical workers, are dealing with during the pandemic? Do they experience gratitude or complaining from us? Something to think about…
***
An elderly man named Bill visited the convenience store almost every day. The conversations I had with Bill were about the closest I came to having a friend. Sometimes he'd bring me flowers. He likely picked them from someone's yard. I'd thank Bill, take the flowers, and put them into an empty soda can filled with water.
Bill would buy cheap booze and cigarettes at the store, sometimes a pizza, but mainly, I think he came to talk. If he didn't have enough money to pay for his items, I'd cover the difference. He'd usually pay me back.
Was that enabling? I don't know. Like I said, he was the closest thing I had to a friend.
A few days went by without seeing Bill, and I worried. When he finally came into the store, he had a nasty cut on his forehead, and his face was bruised. Bill said someone jumped him after he'd cashed his social security check and stole all his money. I asked if he was okay, if he'd gone to the police. He said he was alright. The police wouldn't do anything anyway, so why bother?
One night, a guy who occasionally came into the store and who liked to flirt with me, followed me home and broke into my apartment. I survived, but that was the last straw. I quit my job. I flew back to Minnesota with my parakeet Jo Jo in a cardboard Chinese takeout box that I set on my seat tray. People stared at the chirping, twitching box, which gave me great pleasure. But I was sad that I hadn't said goodbye to Bill.
***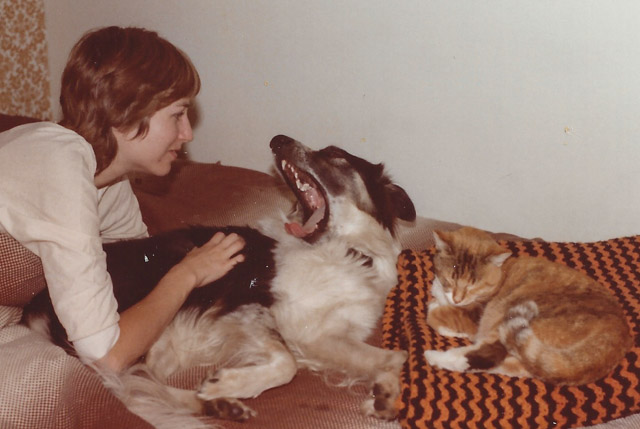 This is the way my mind circles when I spend too much time alone. Memories of the past flood in. Times when there were problems. Big ones. Scary ones. But somehow, what we're facing makes those days seem like good times.
Will we ever look back at 2020 with fondness?
Stranger things have happened.
I titled this as Not a Thanksgiving Gratitude Post not because I find nothing to be grateful for. I've just had to look harder. I even bought a magnifying lens in order to do so.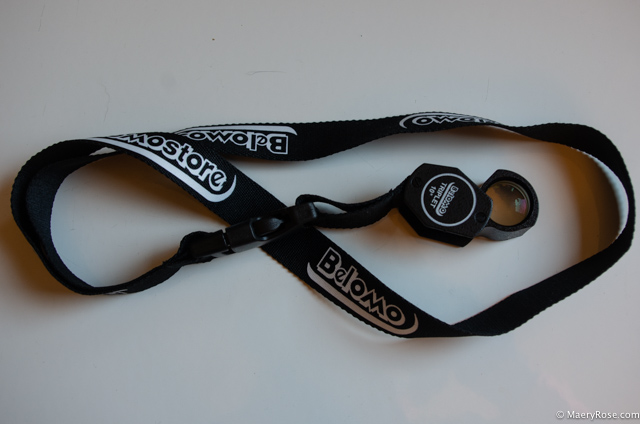 Sometimes what I find by looking closely is painful, but I do find miracles as well.
I hope you are finding some too.
Irish Blessing
May love and laughter light your days and warm your heart and home.
May good and faithful friends be yours, wherever you may roam.
May peace and plenty bless your world, with joy that long endures.
May all life's passing seasons, bring the best to you and yours.