Part 6 of Oregon Trip: Dee Wright Observatory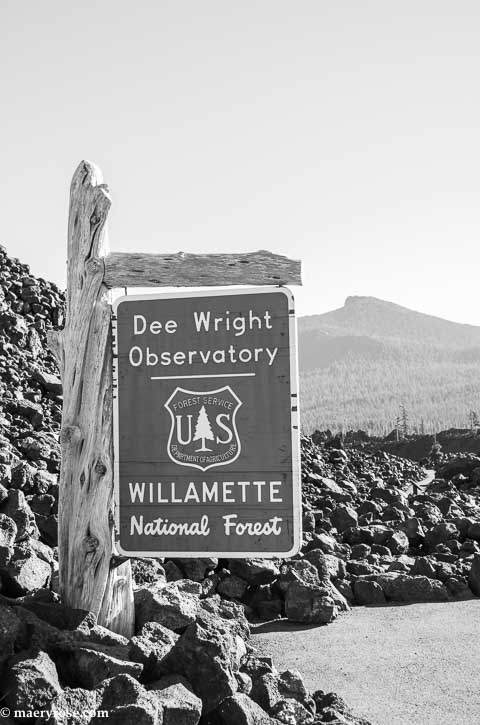 At the end of September, Steve and I took an Amtrak train from St Cloud, Minnesota to Portland, Oregon for a destination wedding. The following posts are about our experiences on the train and in Oregon, which I wrote down in my travel journal. You can read previous posts here:
Monday, October 5, 2015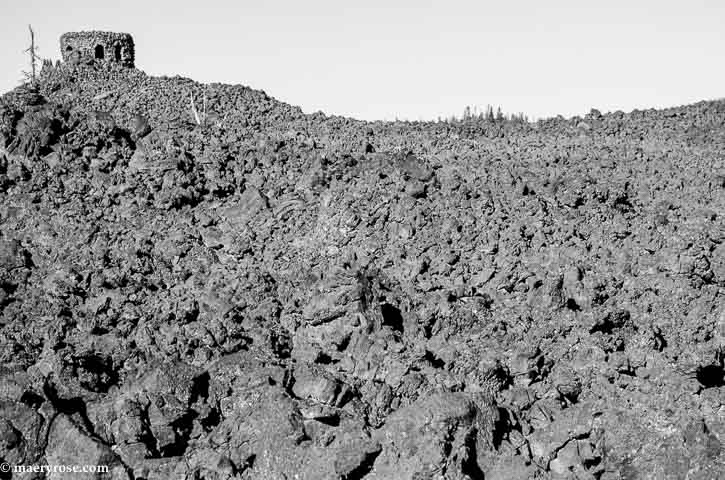 Monday morning, we headed north from Bend towards the Dee Wright Observatory to see the lava fields. This ended up to be another visual beauty and marvel overload mystery tour. Beauty is perhaps a strange word when describing the lava fields as they mainly look like a bunch of black rocks piled up. And yet…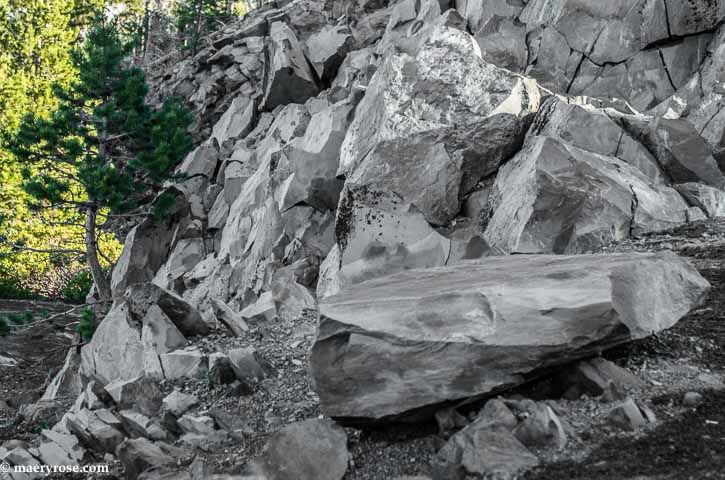 This would be our last real day of sightseeing before getting back on the train in Portland Tuesday afternoon. We drove through the town of Sisters, named for being near the Three Sisters Mountains, which in tour bus language are "a complex volcano of three volcanic peaks of the Cascade Volcanic Arc and the Cascade Range."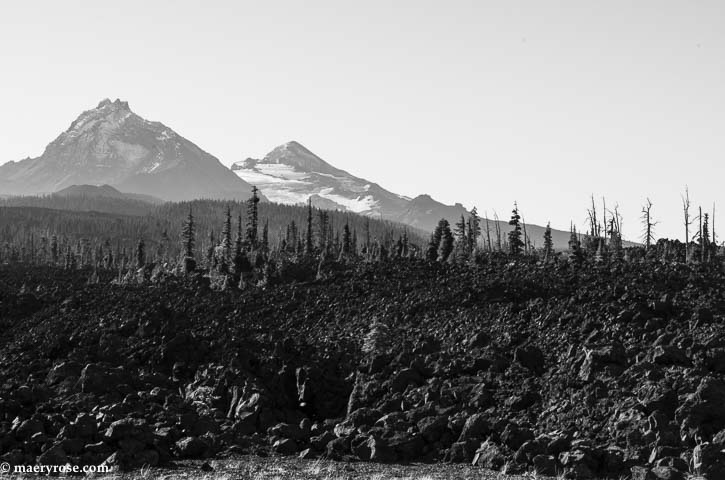 The Dee Wright Observatory is at the highest point of the Mckenzie Pass. This photo was taken looking out one of the observatory windows.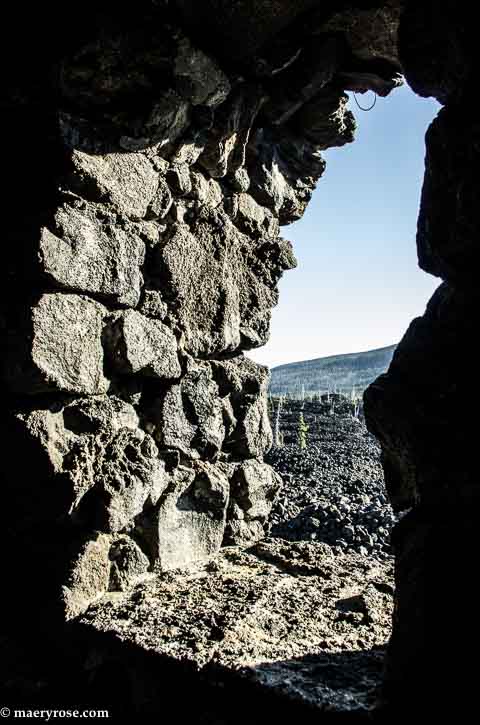 There was a path to walk over the hardened lava. Signs explained what happens after a volcano erupts — such things as how cracks form during the cooling, how the vegetation comes back, and what animals live there and how they survive.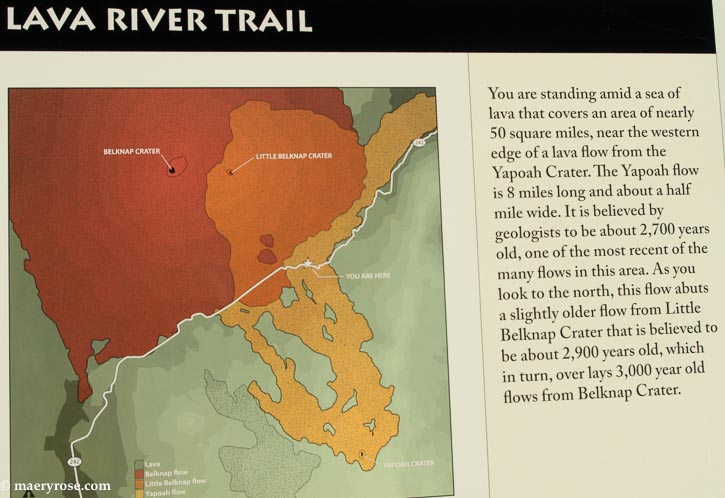 Okay, who doesn't love the description of the "jagged clinkery surface" of the A A Lava?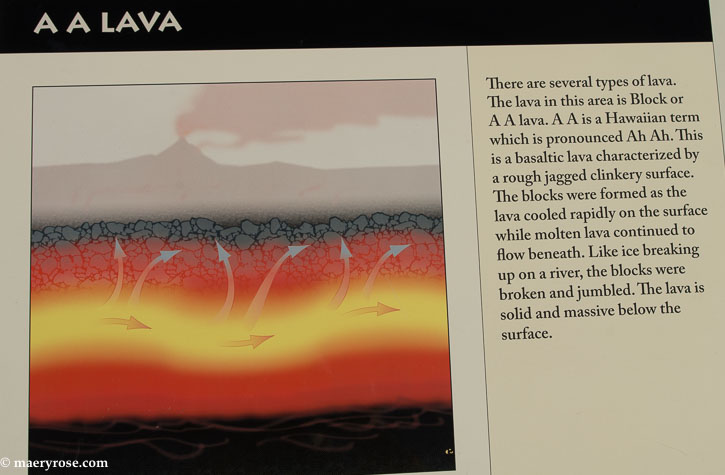 And I had to take a photo of this for the sign poetry on the right side…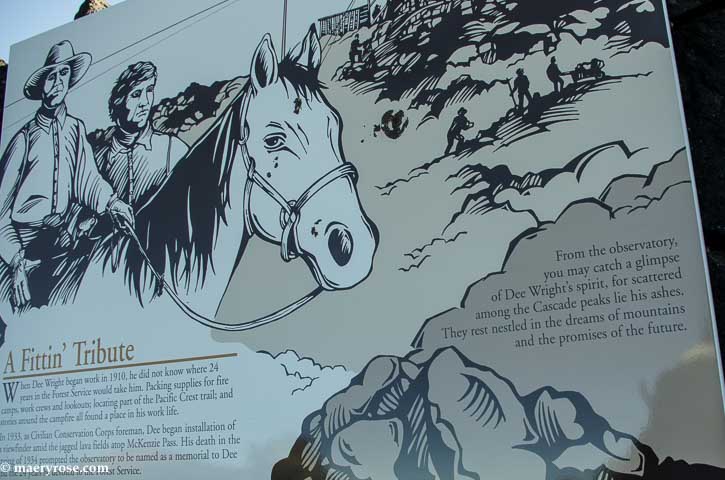 As we walked around the area, I admired the tenacity of nature to come back after such devastation. Small evergreens contrasting with black rock kept drawing my eyes. A sign informed me that the trees were much older than they looked but were so small because there isn't much nourishment there for them.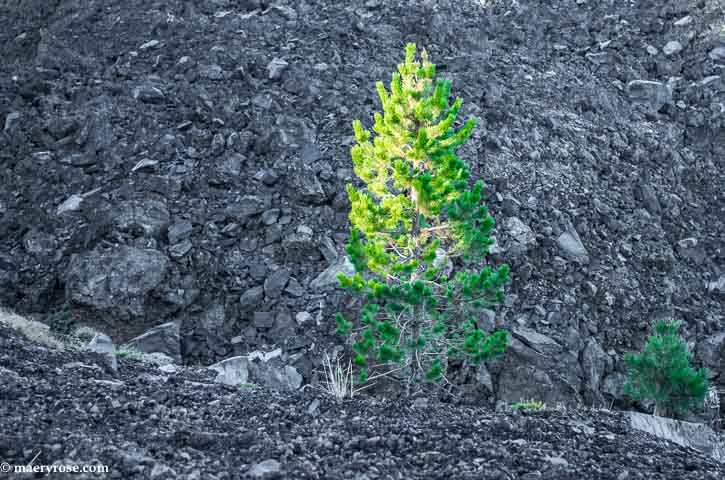 And yet they grow.
It made me wonder about the belief that God individually engineered all the diversity and crazy adaptation we see in the world. Maybe what God really did was instill one thing in everything he created — the will to survive. To me, that would be more interesting, to see what each living thing came up with. Interesting, and more of a risk.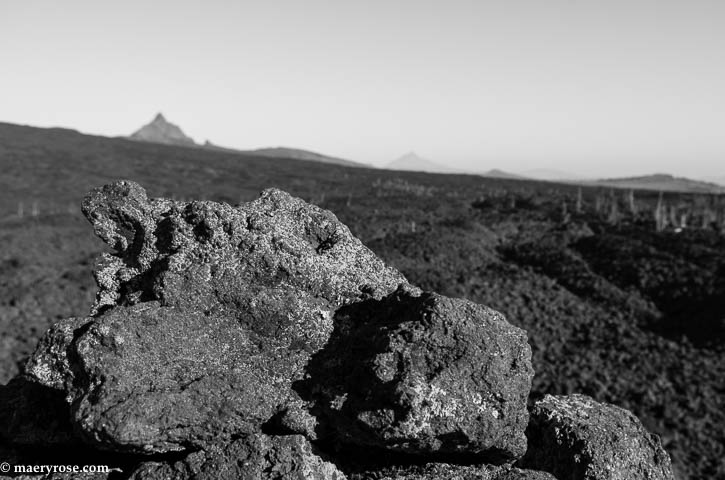 There was such a big quietness to the lava fields.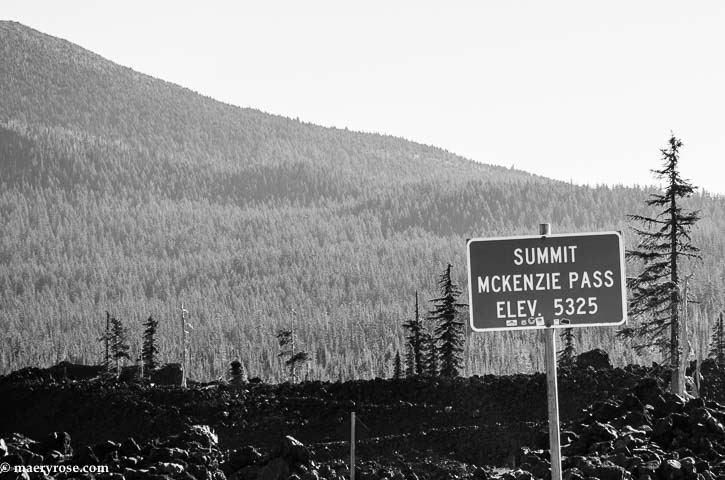 We continued our journey towards Portland, taking the "Over the River and Through the Woods" scenic byway. We stopped in Sweet Home, Oregon at a pizza place called Spoleto's. It didn't look like much on the outside but the pizza was fantastic.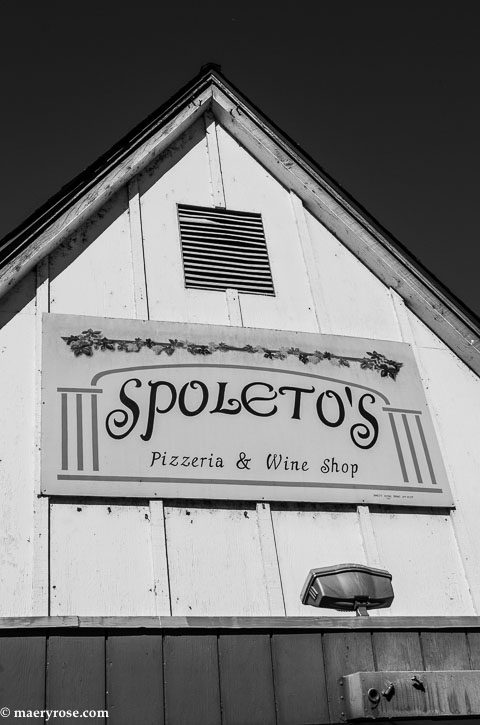 I had the Portland Pesto with fresh organic local basil pesto, local hazelnuts, mushrooms, parmesan and fresh tomato. The hazelnuts were an unexpected and excellent touch.