Part 5 of Oregon Trip: Crater Lake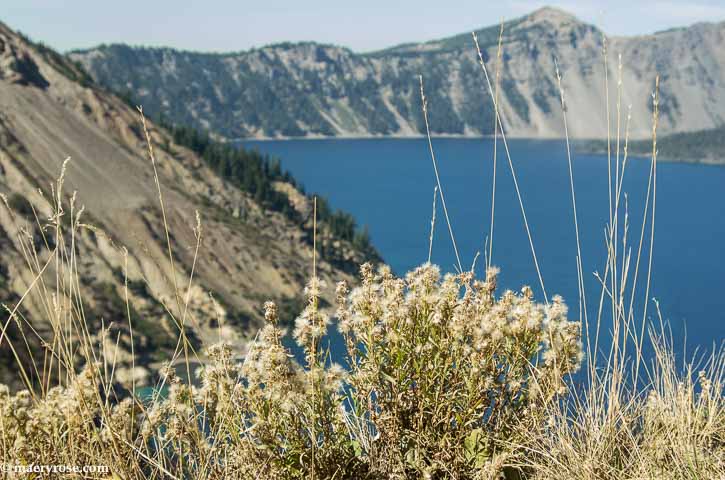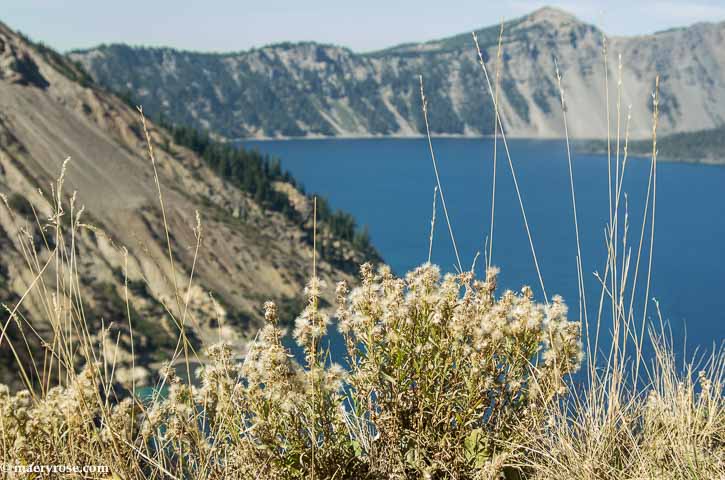 At the end of September, Steve and I took an Amtrak train from St Cloud, Minnesota to Portland, Oregon for a destination wedding. The following posts are about our experiences on the train and in Oregon, which I wrote down in my travel journal. You can read previous posts here:
Sunday, October 4, 2015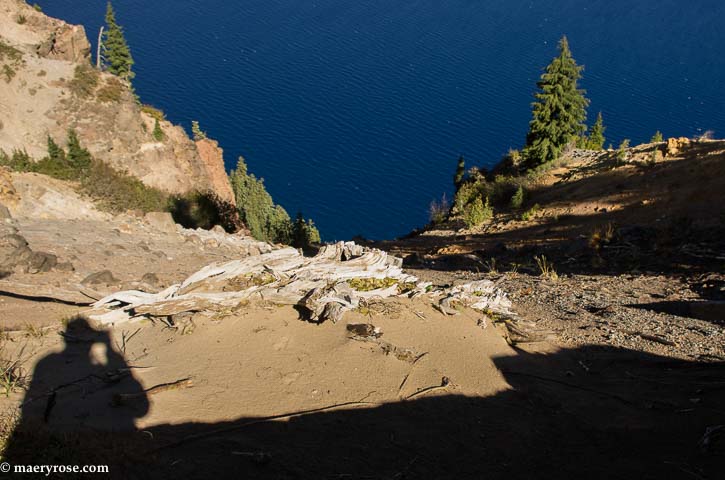 The Sunday after the wedding, Steve and I headed to Crater Lake. I'd seen photos of the lake and read about it and wanted to see the enormity of it for myself. At the first place we stopped, the temperature on the car's dashboard was showing 38 degrees (F). Oh, well, we'd already managed that the day before. No big deal…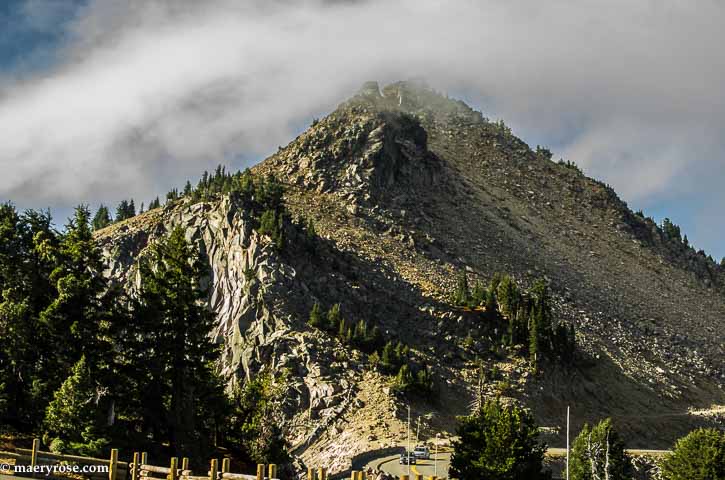 Except I had never experienced a wind quite like the one that practically grabbed the car door out of my hand. I couldn't take off my sunglasses or my eyes would fill with sand. I had rain pants over leggings and the loose nylon was flapping and slapping loudly, sounding like a flag whipping in the breeze.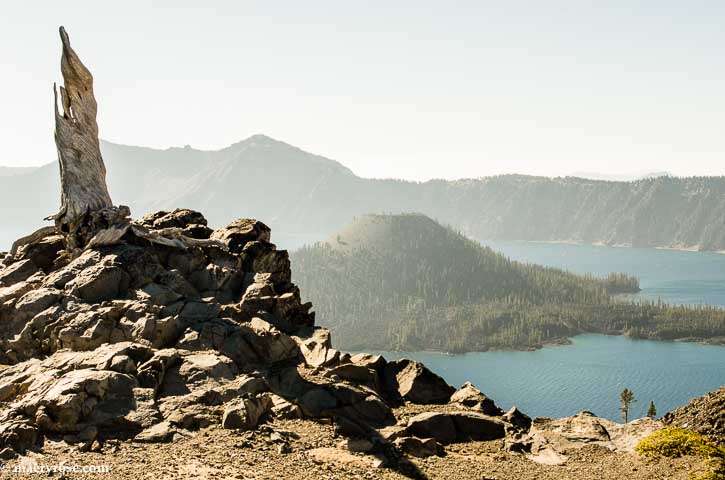 Both Steve and I stood and moved with our bodies slightly tilting forward, trying to maintain our balance. When we got back in the car, we looked at each other and said something like, "Shit! It's nasty out there!"  (Or maybe that was just me…) Then we both made faces as we felt grit sliding around in our teeth.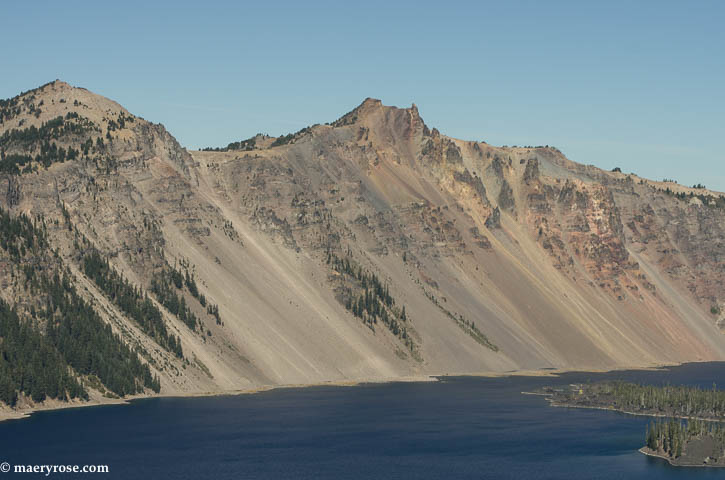 So, not great weather to walk around in. We kept driving, looking out the windows at the sparkling blueness of the lake, the ruggedness of the mountains, and the trees watching over it all. This tree looked like she was strutting with attitude.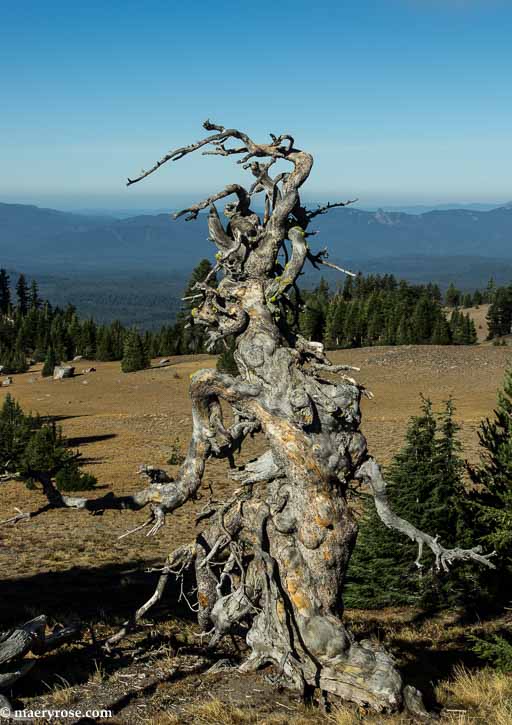 When we got to the other side of the lake, it was much warmer and there was less wind.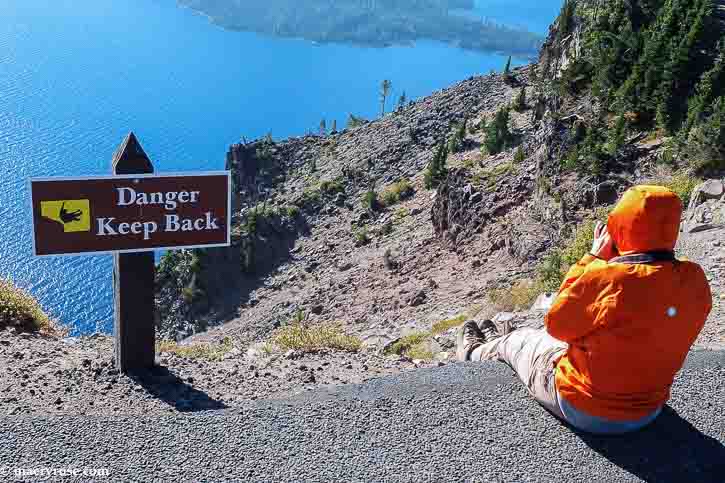 At one point, we took a short walk and this crazy fox came up behind me to cross into the woods. He was so close, I swear I could have petted him. Only I was in shock and of course, didn't have my camera out because a couple seconds before I had put it away thinking, "We're just heading back to the car, there won't be anything to photograph." Stupid, stupid, stupid!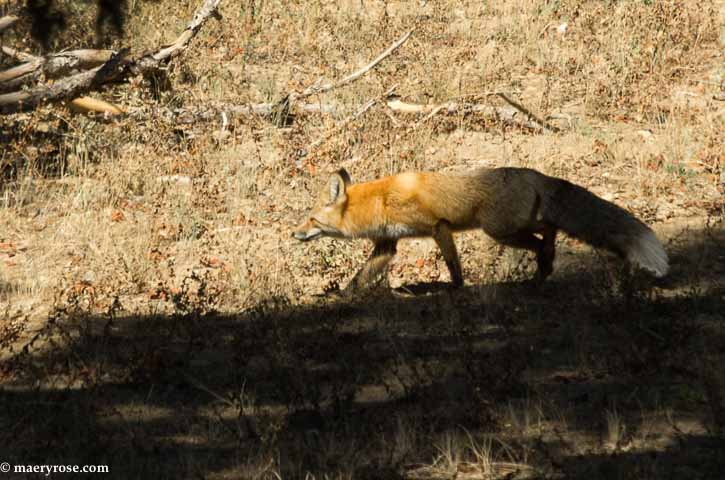 Steve was better prepared.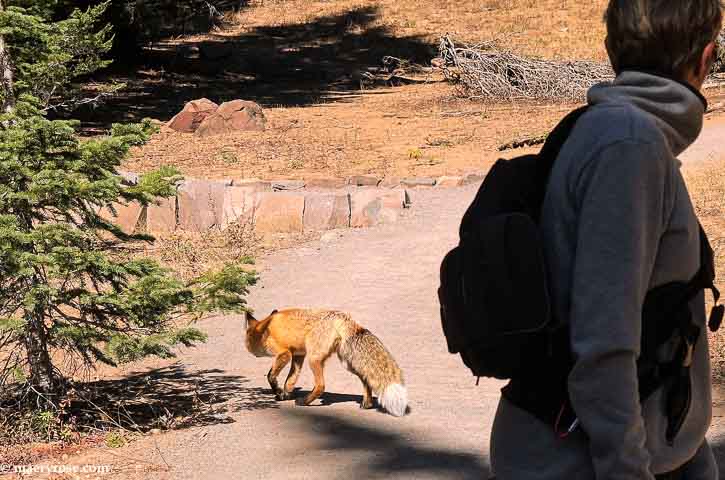 Anyway, I had that moment of just standing so close and looking directly into the fox's face in amazement. Maybe the moment I experience was better than any photo I could have had.
And yes, Mr. Ground Squirrel, you're cute too…