Part 4 of Oregon Trip: Day of the Wedding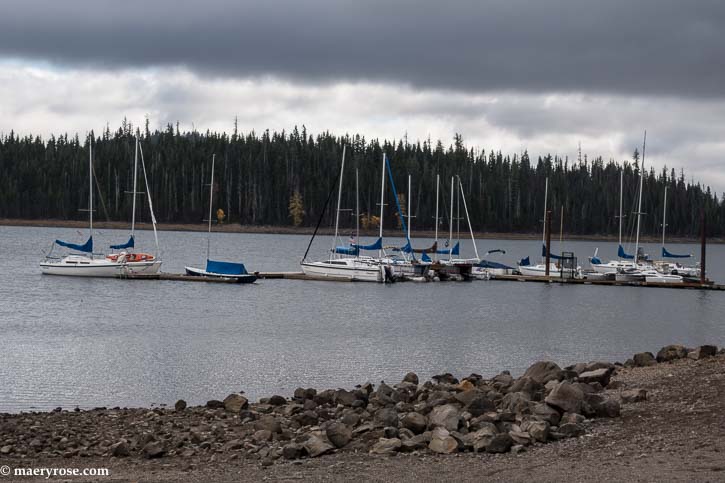 At the end of September, Steve and I took an Amtrak train from St Cloud, Minnesota to Portland, Oregon for a destination wedding. The following posts are about our experiences on the train and in Oregon, which I wrote down in my travel journal. You can read previous posts here:
Saturday, October 3, 2015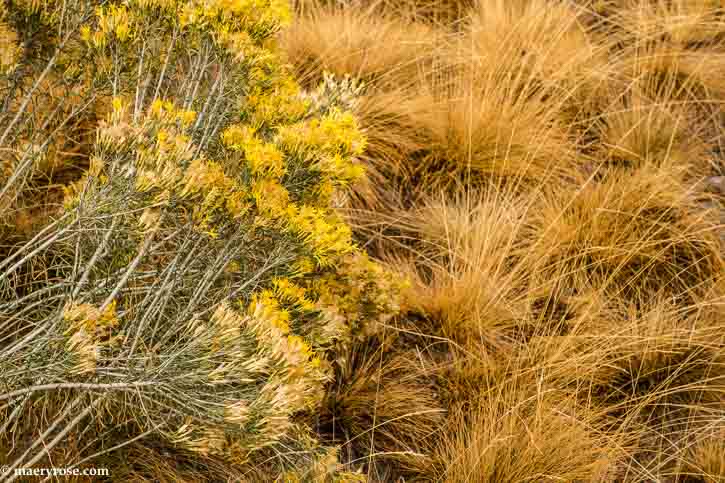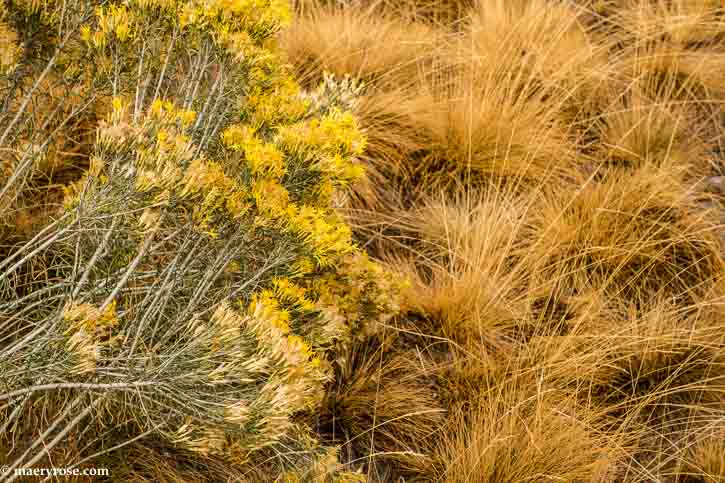 The morning before the wedding, Steve and I had enough time to take a short walk along the Deschutes River. I got caught up in how the sunlight was reflecting off the grass and flowers along the water.
Then we walked around downtown Bend. There was going to be an Art Fair and booths were being set up. But neither the art fair or stores were open yet so I just peeked in the shop windows. They had fun mannequins in one of the clothing shops.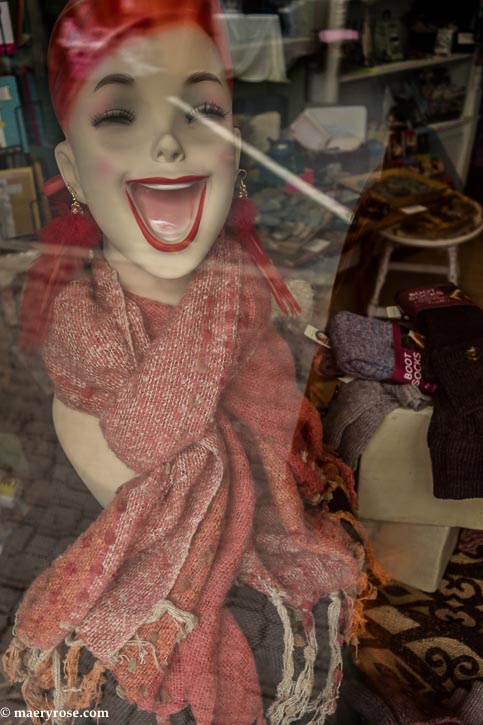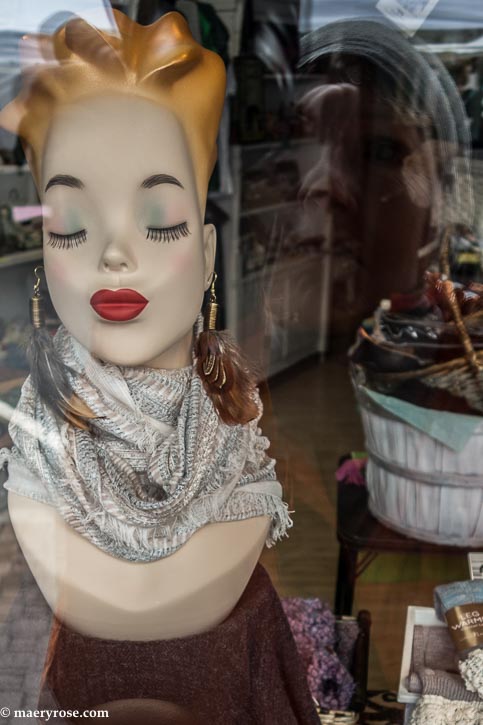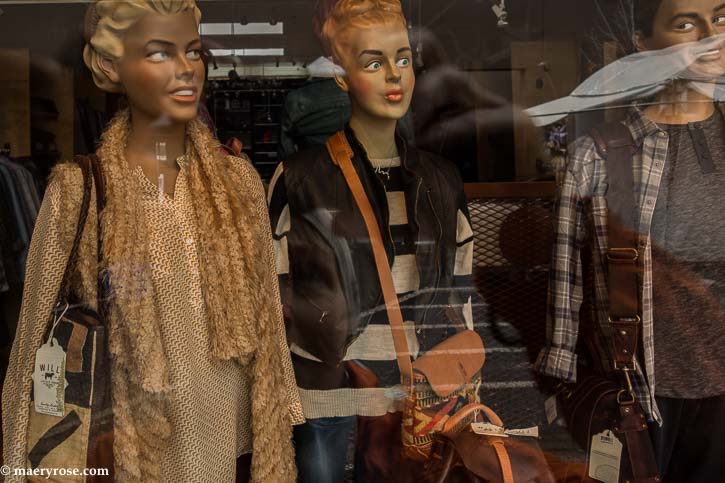 After our walk, we got ready to drive to the resort where the wedding was taking place, about 45 minutes outside Bend, up in the mountains. According to my phone, it was going to be about 38 degrees F outside and it was an outdoor wedding so I was dressed in heavy tights, skirt, sweater, wrap, and boots.
As we drove, it started raining. Then the rain turned to sleet. Then to wet snow. This wasn't looking good for the bride.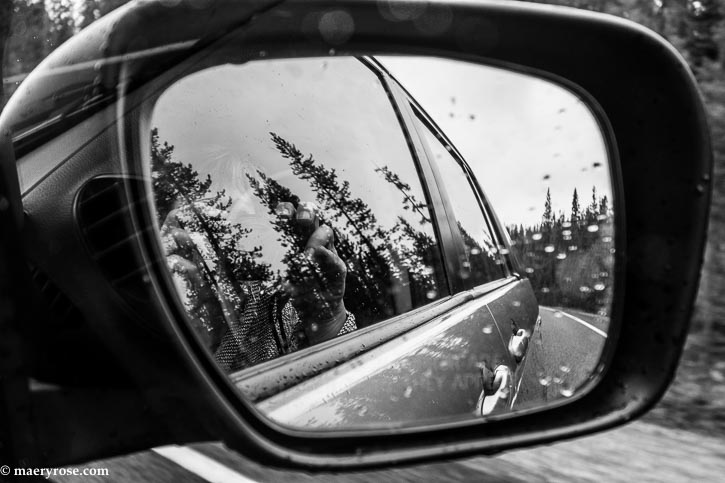 But then there was one of those miracles that sometimes happen on wedding days. The sun came out about ten minutes before the ceremony. It was still cold and windy, but it wasn't precipitating on us and the view was gorgeous, as was the bride.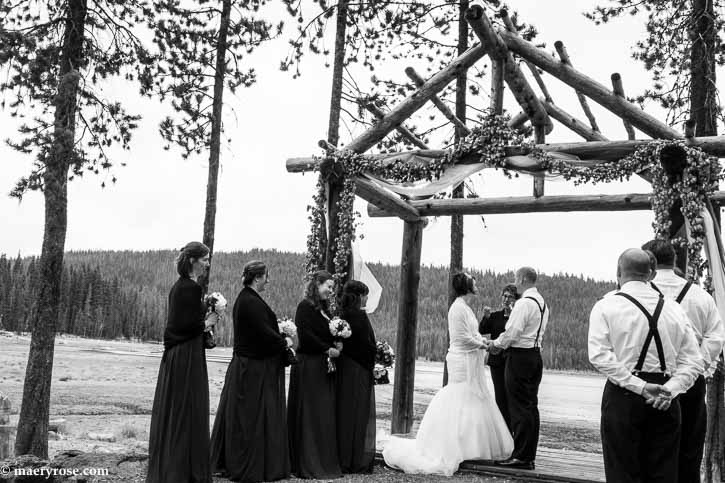 The reception was taking place at Deschutes Brewery in Bend in their Mountain Room. On the drive there, we stopped for more photos. Everywhere we went, there was just so much beauty. I loved the blue glow of this water.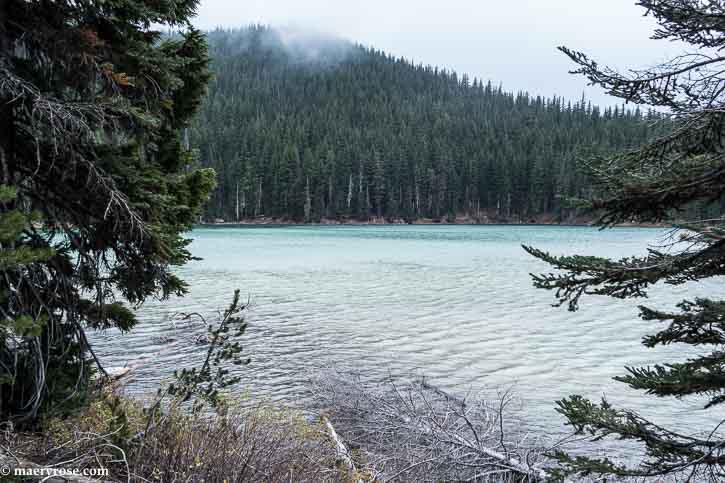 And this…
The wedding reception was one of the most unique and enjoyable receptions I've been to. Since the couple brews beer and are interested in microbrews, I thought that it was a fun to have the beer theme carried out for their reception. They really planned it out well. Each course came with a different sampling of beer — a lighter beer with the salad all the way on to a darker, sweeter beer with the wedding cake. Sorry I don't have any photos but sometimes a girl just has to put down her camera and enjoy.