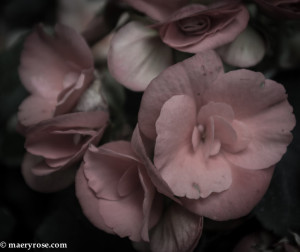 "Whatever can happen to a garden can happen to soul and psyche — too much water, too little water, bugs, heat, storm, flood, invitation, miracles, dying back, coming back, boon, healing." ~ Clarissa Pinkola Estés, Ph.D
This will be my last post here for awhile, except to notify you if I have something appearing on "Vision and Verb," win the lottery, or someone discovers my work and wants to sign me up for some massive book deal.
For the most part, my paying job is eating up all of my time and energy and licking the plate clean. I hope to be back in August, but I'll be playing it by ear on that one.
At the end of July, I'm taking a five day class called "Writing About Transformation, Transforming Our Writing" with Elizabeth Jarrett Andrew. It really doesn't matter what the class is called. I'll be on an island, focusing on writing, and away from all the other stuff.
Enjoy July, whatever it brings you!
Looking outward

The open day is bright with pictures for everyone,
when green fields appear on the distant plain,
before the light of evening yields to twilight,
and reflections of light alleviate the noise of the day.
The inner being of the world often appears clouded
and hidden, and people's minds are full of doubts
and irritation, but splendid nature cheers up their days,
and doubt's dark questions stay distant.

~ Friedrich Holderlin, 1770-1843