Since returning home, it's been busy, busy, busy – unpacking, laundry, restocking the frig, getting back into the routine. Fortunately, today, Good Friday, is a work holiday and I took another vacation day yesterday. 
First, I'd like to tell you about my son's senior art exhibit. Since I'm his mother, my opinion might be a bit biased but I thought his art was amazing! 
All the people shown in the drawings are depictions of my son, Lain. Thus, his exhibit was called "Self Surplus". His unique style is evident. You can look at his work and recognize it as his and not just anyone's. I wish I was more educated in art and could explain it in better terminology. All I can say, is that I loved what he created and was very proud of my son.
The drawings are large and done in pencil so it's hard to see the detail in a full shot so I also took some closer shots of sections.
Quite a crowd showed up. That's Lain in the white pants. Note the partial view of two cakes and the cheese and crackers in the lower right hand corner that were served as hors d'oeuvres. There was white cranberry juice also.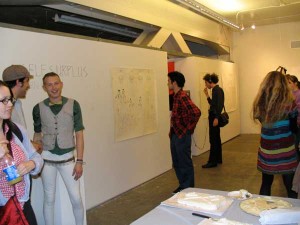 This is the decimated remains a little later.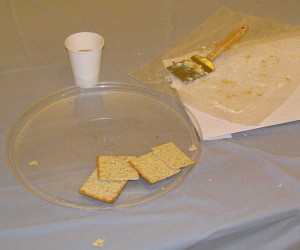 I want my son's vest
(it says "Country" with two guitars on the back).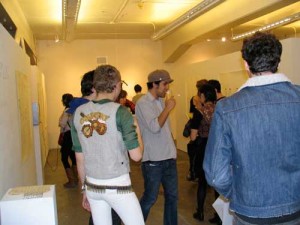 Lain explaining a drawing to my sister.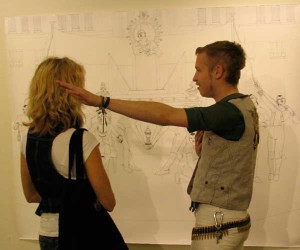 My sister, Lain, and me.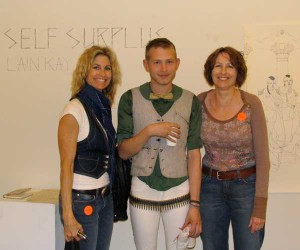 We got a little worn out.