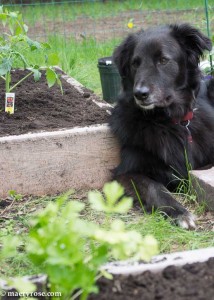 "As I often do when it is totally unnecessary, I am trying to meditate. Why, when everything around me is perfect and I am immersed in the moment, do I still think I must do something to be contemplative?… Left to my own devices, I will always be trying to do something–even if what I am trying to do is nothing."
~ Gerald G May, The Wisdom of Wilderness
I had several ideas about what to write this week, but I'm too work and life worn. I hate to be boring with bullet points and a list of my silly daily crud but it's all I've got to work with.
There were sad goodbyes to my friend Cheryle last Friday. Luke and I are working on making adjustments.
Saturday I spent half the day on volunteer duty at a garden center helping people find the plants they were looking for.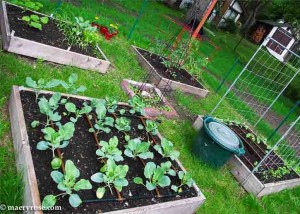 My own garden is coming together.
Sunday more time spent with Luke and adjusting to new barn owners.
Then the work week. Deadlines, deadlines, deadlines… There have been several evenings lately where additional computer time is out of the question.
I've been trying to take some Coursera (freebie college) courses on Climate Change and Sustainability of Food Systems. I love learning the deep scientific stuff about how our earth works. It's truly amazing! Even more amazing is how many math problems I've actually gotten right! But I'm lucky if I can pull time to view the course videos and do a little bit of the reading. I certainly won't get a certificate for my efforts.
I rode my bike to the library Wednesday evening (about an hour round trip) to drop off books that were due. When I arrived, I discovered I missed grabbing one of my audio books. Too tired to make a second trip, I'll be paying a fine. Just one more sign that I'm moving too fast. Trying to do too many things simultaneously. Packing too much into one day.
This coming Saturday, I've over-brewed myself. First I accepted an invitation to do a brew tour with a group of women. Two beer flights, and two pints of beer are included in the deal, plus time with friends. What's not to like? Then came a second invitation for the same day for a birthday celebration. An evening ride on the Pedal Pub, making the rounds of local bars. I think I'll be drinking coffee. Or is coffee flavored beer like the same thing?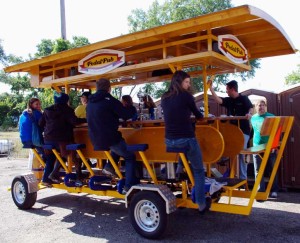 So guess what? I'm thinking something has to change. I am chasing my tail and getting dizzy! I don't know how I'm going to unschedule more of my life, but I'm going to do it.
I need space to write and create. And more space to have time to not accomplish anything at all.
I've been thinking about how so much of what I do feels desperate. And the desperation comes from wanting to find beauty and miracles and make them part of my day. But all this desperation and chasing and hunger is not bringing in what I'm looking for.
I don't have answers yet, but I'm starting to make a few small changes already, like not worrying too much if this post is actually interesting…