Feel the Temperature Rising
This weekend was hot, hot, hot! I'm kind of a baby when it comes to temperatures in the 90s and high humidity. If there's also no breeze, I might as well go back to bed.
So the solution on Saturday was to float the heat away.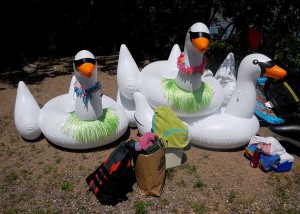 On this swan outing, we went to a small lake (equals less boat traffic) to float and swim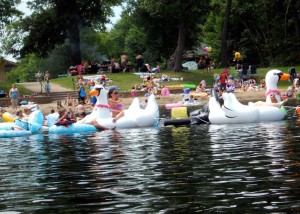 And eat — life is good when you have a floaty device just for food and beverages.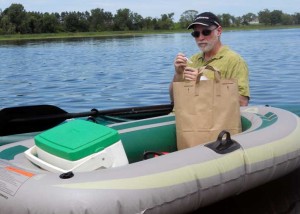 My swan was much more stylishly decked out than I was. She was ready for the tropics. I misplaced my swimsuit since I moved two years ago and obviously, am in no hurry to get another one.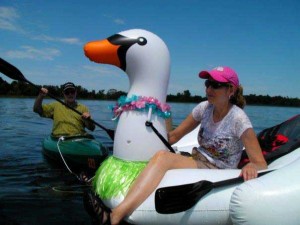 On Sunday, I busted a different move and went trail riding with a couple friends. Not my trail riding weather of choice but it appears this is our summer. You either hide in the house with your air conditioning cranked up all season or get out and endure (and hopefully adapt to) the heat.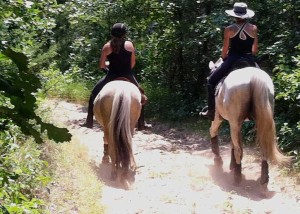 Minnesota seems to be feast or famine in the rain department and it was very dry and dusty. I felt like I was riding through a desert, so I couldn't blame Luke for lunging for a bit of green.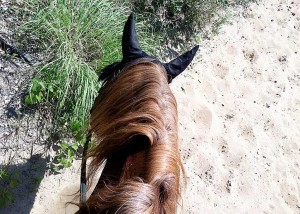 Or a gal for going for a bit of beer (only one can shared between friends lest you think we were riding impaired).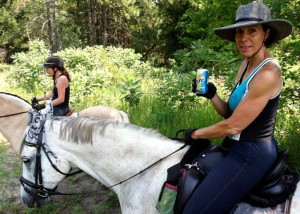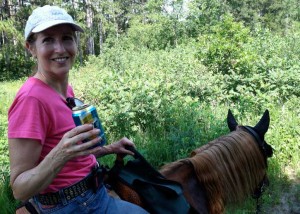 But for added insurance, we had a designated rider.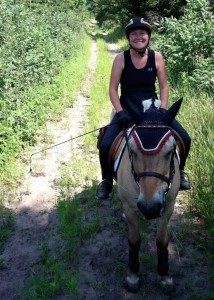 I hope if you are in the hot belt that you found ways to stay cool and enjoy yourself despite the heat.
If you have any great hot weather survival tips, I could use them.