Heart Dog and Laughter Dog – The Dynamic Duo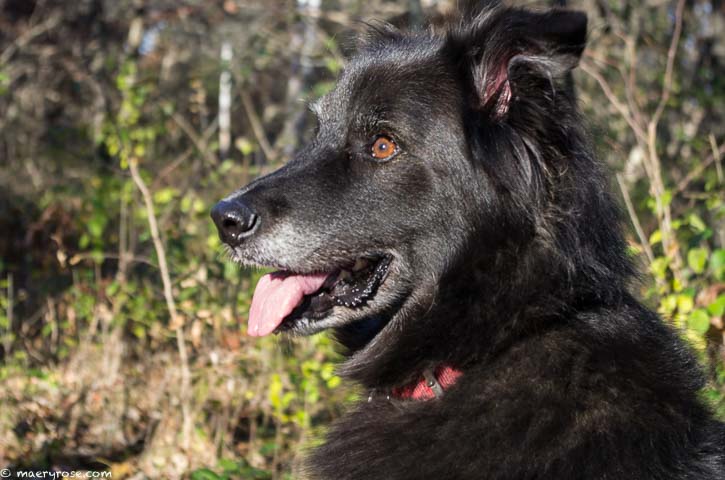 "we live in lonely times, and dogs can go a long way toward alleviating loneliness—but I think the more important truth has to do not with modern culture but with dogs themselves, and with the remarkable, mysterious, often highly complicated dances that go on between individual dogs and their owners. That dance is about love. It's about attachment that's mutual and unambiguous and exceptionally private, and it's about a kind of connection that's virtually unknowable in human relationships because it's essentially wordless." ~ Caroline Knapp, "Pack of Two: The intricate Bond Between People and Dogs"
The kennel where I sometimes board Java and Latte has a big fenced in area where customers can bring their dogs to play. I've never seen anyone actually use this fenced in area, so when Steve and I brought the dogs there, we had the whole area to ourselves.
Within the fence, there is a place to grill food, an automatic waterer for the dogs and water fountain for people. There are a few pieces of agility equipment and a pond that Java cooled off in right before we left. She didn't seem to care that we hadn't brought a towel to use to dry her off.
When we took the dogs off their leashes, first they walked around sniffing at things. As soon as Latte realized how much space she had to run in, she took off, taking a swipe at Java on her way.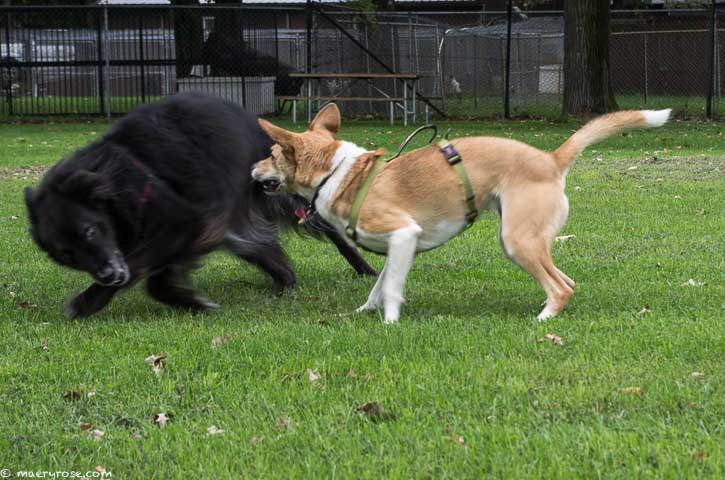 Java will run full bore after Latte but she quickly realizes she cannot keep up with a low to the ground, running and dodging machine. So she tries another tactic, waiting for Latte to get close and then throwing her body into Latte's path, except that Latte can change course and fake you out better than any football player.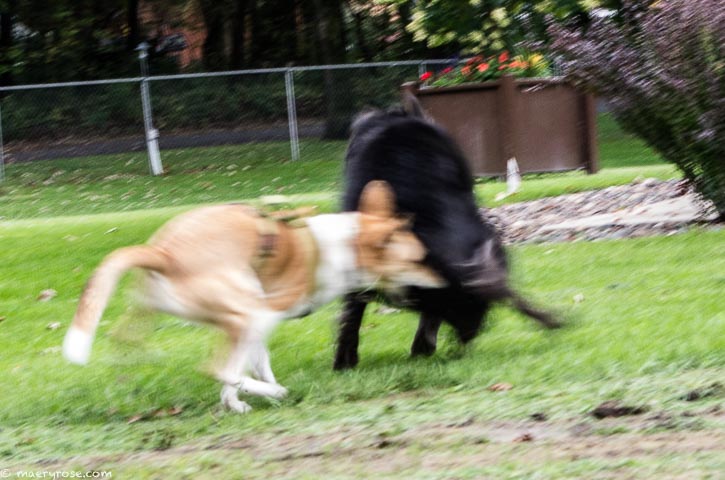 The pure joy on Latte's face when she is running is the best medicine for anything that ails me. Well, at least I think that's joy…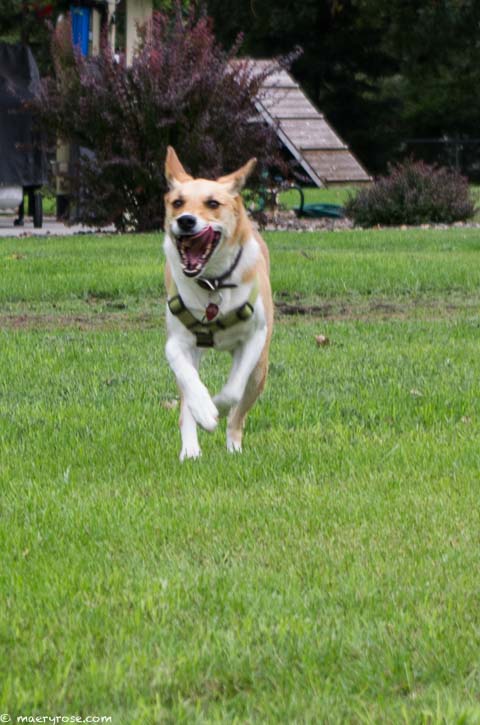 When I get home from work, Latte and I play crazy running games and hide and seek in the house (much to my wood floor's dismay). Latte runs from the living room, over the bed, under the bed — where she waits — until I get close then SPRINGS OUT and goes back over the bed and under the bed and around the living room — over and over again. I run after her, cut her off, dodge and dart, get down on my hands and knees as we bow to each other, ready to spring.
Latte is my laughter dog. She cracks me up with her antics and the way she will talk to anyone who will listen with a series of noises that are difficult to describe.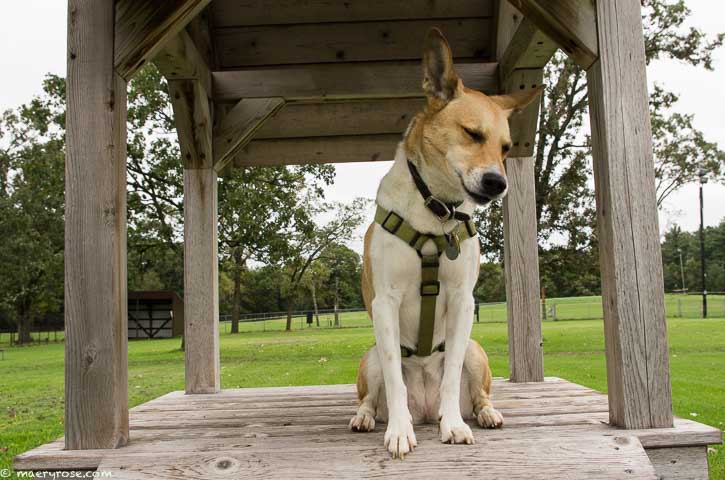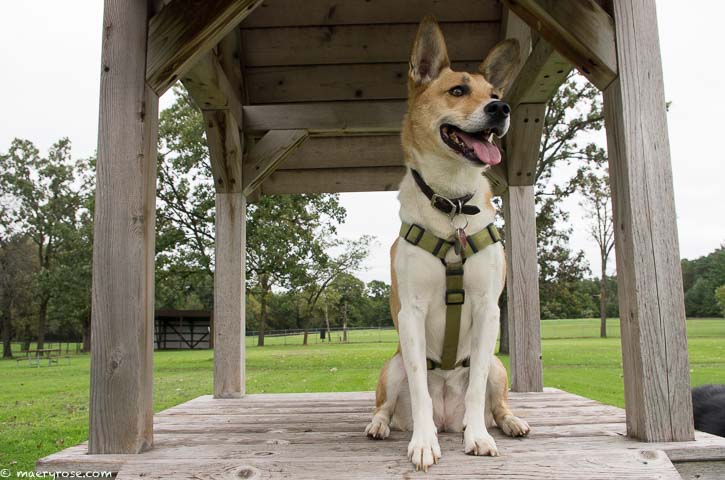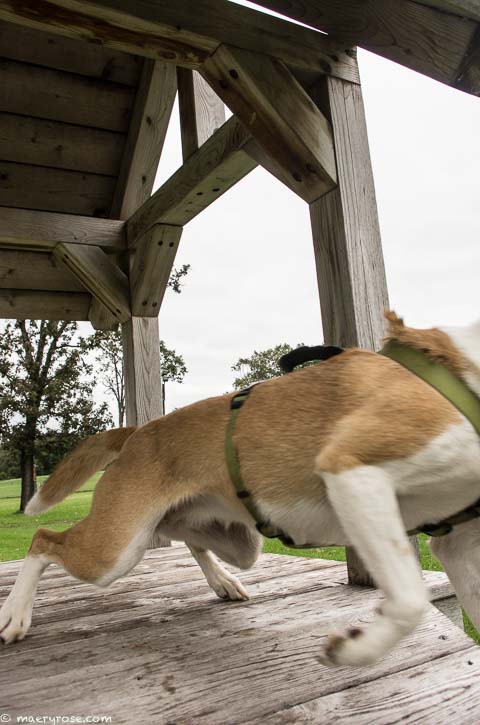 I can't count the number of times that the happiness of a dog has flowed in my direction, but it's one of the reasons I have dogs. Surely, it's one of the reasons we all have dogs. We don't spend nine billion dollars a year on dog food just to have dog hair all over our couches… Dogs make us happy, because if dogs do anything well, it's being happy themselves, and happiness–bless it–is catching. ~ Patricia B. McConnell, Ph. D., "For the Love of a Dog"
But Java is my heart dog, my calm down and relax dog. She barks and tries to intervene with the Latte frenzy. She brings me her stuffed zebra or dragon so I will play with her too, but it is much more of a loping play and ends quickly when Java runs back towards me but then takes a quick left into the bedroom where she and her stuffed buddy go back to bed.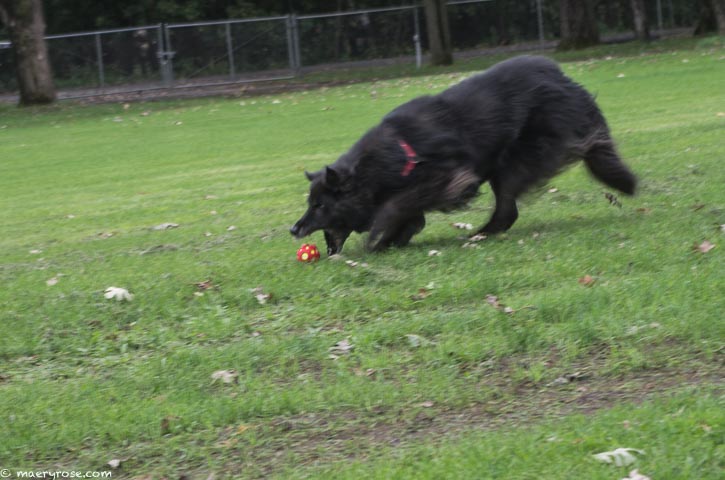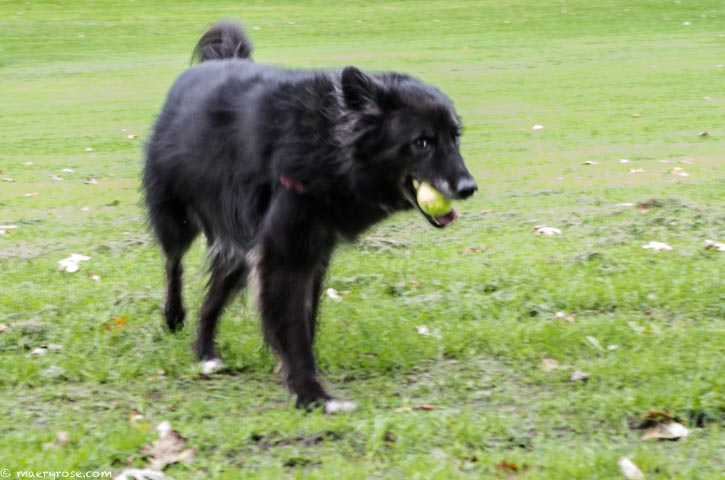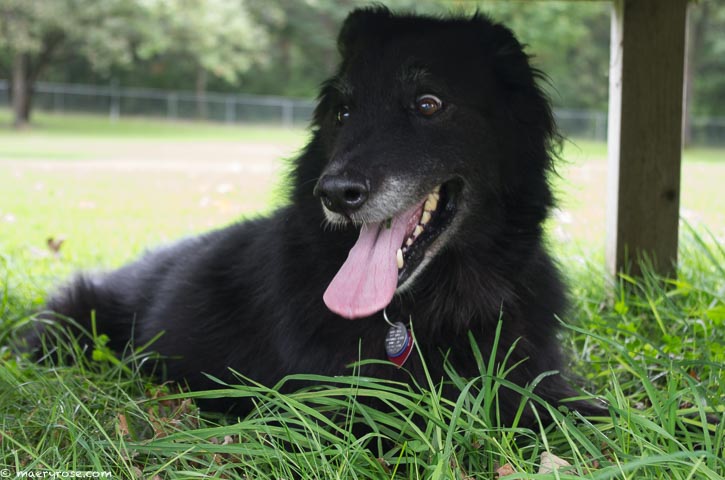 Millions of us have been comforted by our dogs, there's no doubt about it. Just petting a dog lowers your blood pressure and decreases your hear rate. No one doubts that dogs can influence our emotions just by being there. ~ Patricia B. McConnell, Ph. D., "For the Love of a Dog"
I can't imagine what it would be like coming home from work, without these two waiting on the steps as I walk in the door, making me feel welcome and important as I arrive back home. OK. So they were waiting a bit long here and looking a little less than enthusiastic… Still, my faithful friends await me.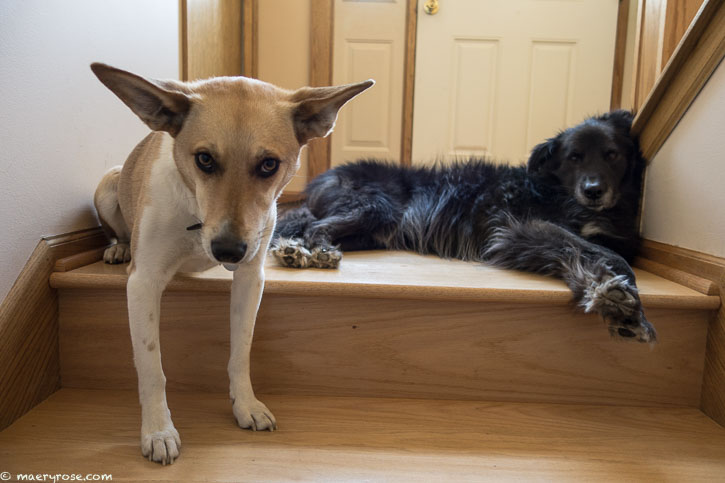 The look they give me, that expectation that something good comes from me — games, walks, food, new places to see and smell, lap cuddles — how do I explain what this means to me except to say that everyone needs to know that they matter.
To my dogs, I am a magician, pulling rabbits out of my hat. And I think that's a pretty good thing to be.