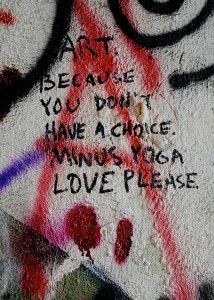 A short post to say that I'm back from New York. I have a large number of photos to weed through and edit. I just thought I'd give you a taste with one photo above, which was taken in the stairwell of my son's apartment. I didn't exactly do the typical New York tour. The point of my trip to the big apple was to spend time with my son and that part, I enjoyed a great deal.
Unfortunately, I came home to one very sick Australian Australorp chick. She appears to have crookneck. I think she may have injured herself during a loud thunderstorm. This photo is blurry but she's the one on the far left, taken before the injury.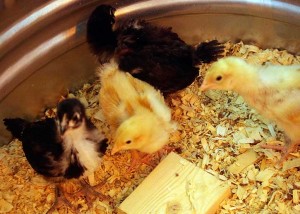 Crookneck is a brain injury. Her neck is bent into her chest so she can't eat or drink and she walks backwards. From what I've read, if I give her food and water by hand and give her prednisone to take down any brain swelling, she may make it, but it will be a tough haul to get her through this. Watching her struggle is a real heartbreaker.
So I'm running to the vet this morning for medication and hoping I can pull her through. Right now, I have to try and give her more food and water.
I hope to be back soon.