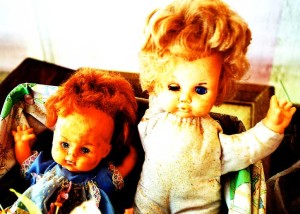 Let sleep have its way
Sorry. Not exactly your cute Christmas present dollies… I was feeling artsy.
I played a bit of magic with a bobber that the Brew Babes and I saw in the tree on our walk today too. A little bait of Christmas tree decor… (snort, giggle, snort)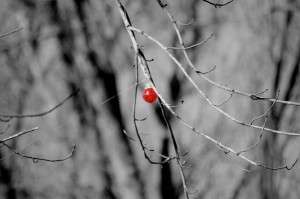 The ducks on the river looked like they were feeling a bit of the chill. But the sun was a welcome sight and made it feel warmer than it actually was.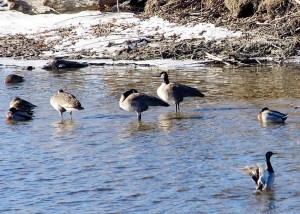 And most important of all — a Luke update:
I made the mistake of Googling "horses with runny eyes" and was frightened by the articles on horse owners waiting too long before calling the vet and having a fungal infection turn into permanent blindness. However, the vet looked at Luke's eye this morning and determined that he had a blocked tear duct and allergies.
He flushed the tear duct and left a salve to put into Luke's eye for ten days. Luke should be back to his old beautifully eyed self in no time!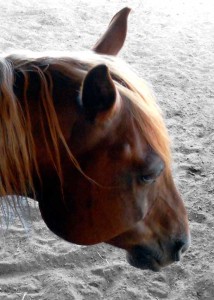 And now about that energy crisis, I'm off to relax with a book and get to bed early… at least, that's the plan.