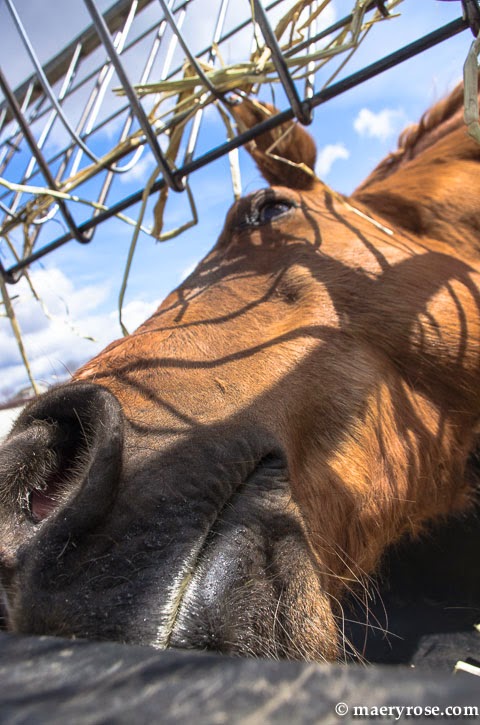 OK. I got a little carried away with my photos today. This was supposed to be a one photo a day thing…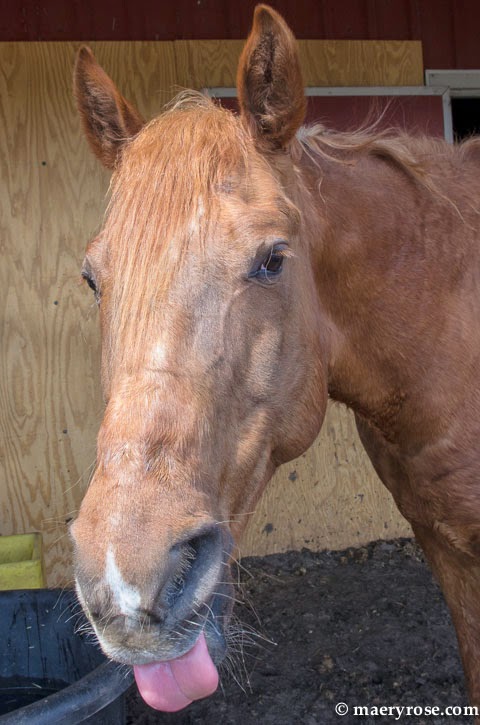 But it's been a couple weeks since I've made it out to the barn and the horses were being so darn photogenic.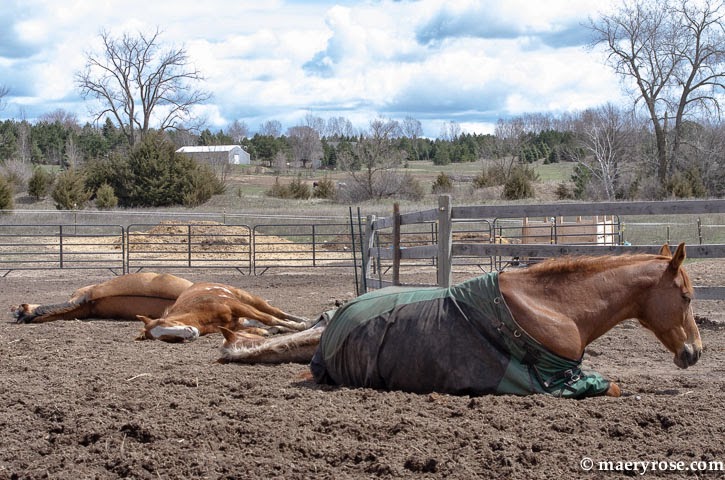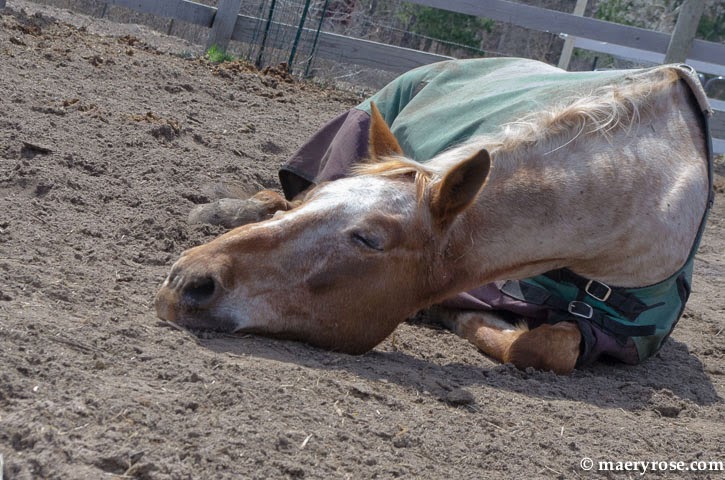 The reason I haven't been out to see Luke for awhile is that, believe or not, I was sick through much of April with some sinus infection, sore throat, ear ache, coughing combination crap. I'm just finally starting to feel better, although I'm still bone tired.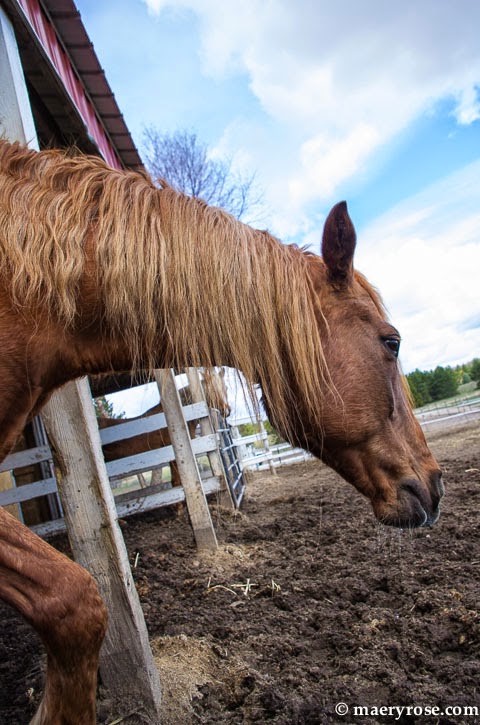 So why was I running around on my bike in hellish weather? I actually felt the best when I was riding. And after the ride, I was generally in bed by around 8 PM. I have this crazy belief that as long as I keep moving, I'm still alive, even if I feel like I'm dying.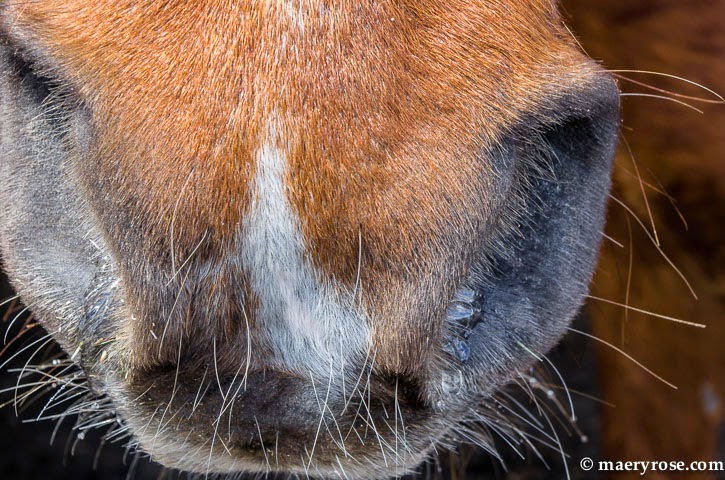 Plus, there's this whole thing about only so much of life to go around and I don't want to waste any of it lying in bed… unless I'm lying in bed and reading a good book. But anyway, I think I'm on the mend.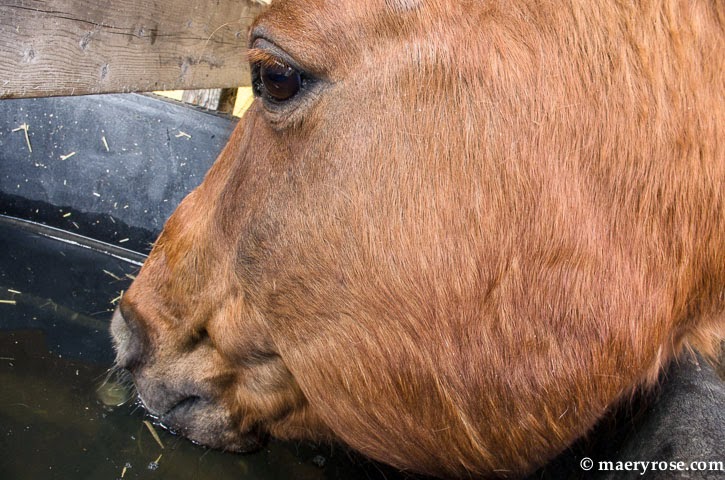 This is Luke's ears when we're just riding along…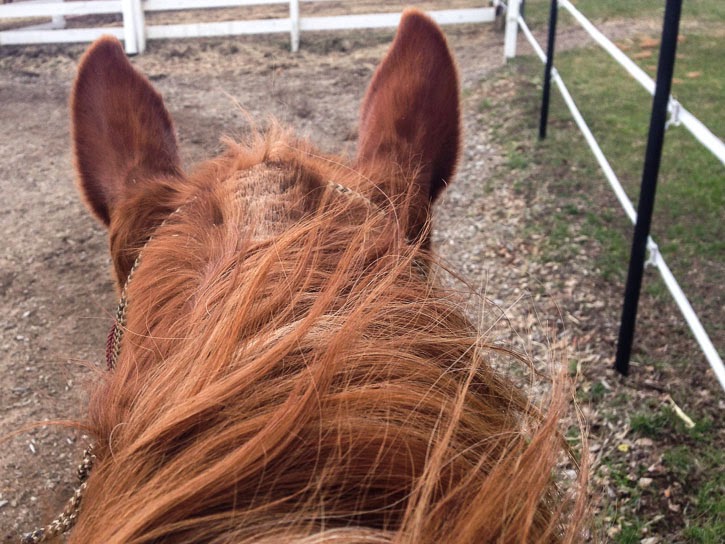 This is Luke's ears after he hears the fake camera sound of my iPhone taking a picture…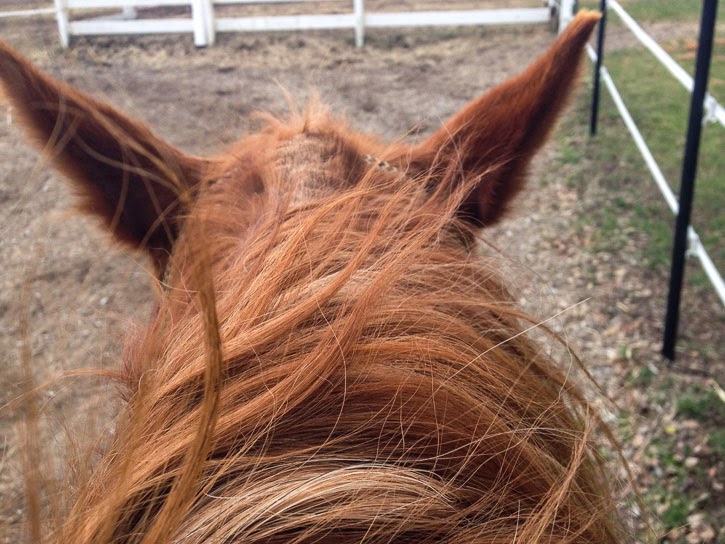 This is what happens to peppermints if you leave them in your saddle bag for too long. Even Luke didn't want to eat them.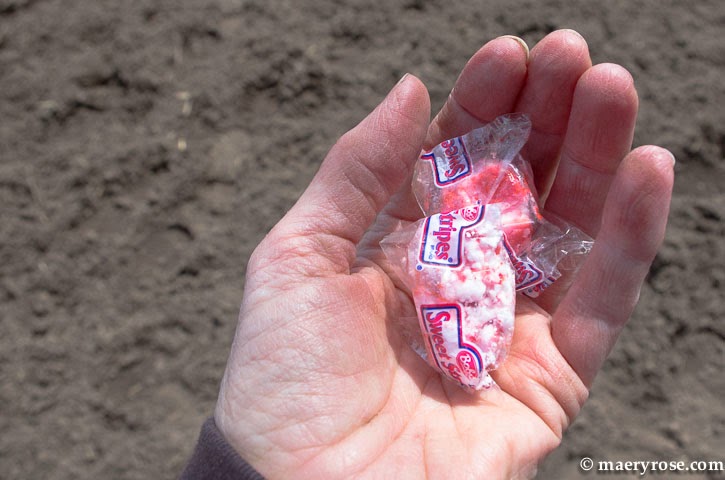 After my horseback riding, I took my bike on my weekly grocery shopping trip. The sun was kind of out so first I rode by the Rum River. As I stood on a dock with the river rushing past and lapping a bit over the top, I did ponder for a moment whether the dock could come loose… Nah!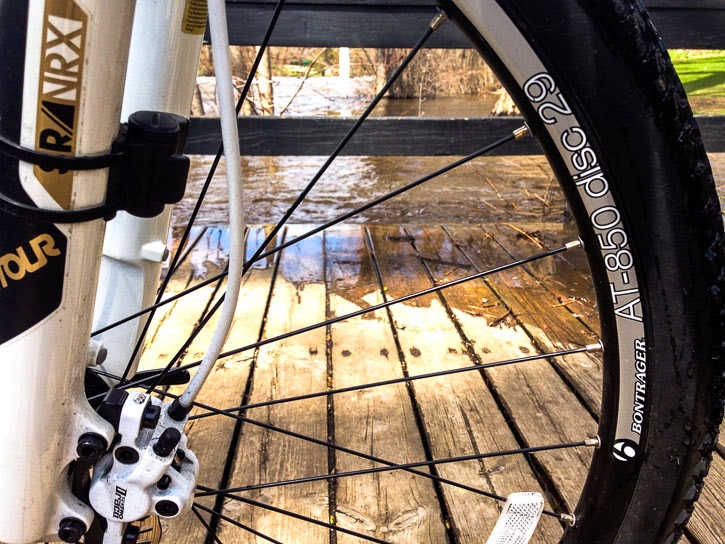 Seriously Maery, ONE picture per post! But I can't help it! I'm still trying to figure out those darn camera settings. Believe me, this is only a quarter of the photos I took. And I now realize I can't trust my camera screen because I thought everything was too dark and it wasn't.
So just one more…  I had to stop my car and take this photo with the curves and straight lines combination. Now if I was really good, I bet this would be a very cool photo.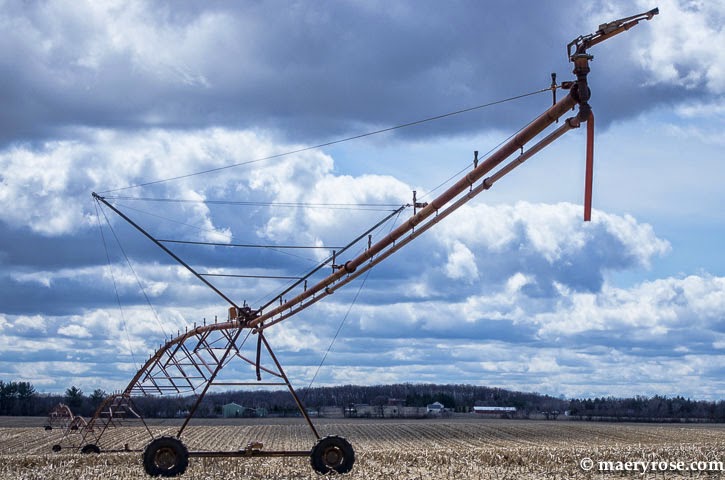 Maybe, I'll keep stopping there on Saturdays and see if the photos improves. It's a thought…