If you've been reading this blog for awhile, you know that I am no fashionista. I try sometimes but have neither the time, patience, nor money. Especially when you don't have a lot of money, you need the first two attributes — time and patience — to find the good deals. And fashion sense helps. I do best when accompanied on shopping trips by a second set of eyes to help me know when I've gone way off course.
Yesterday I had a fun shopping outting with my friend Cheryle, who always finds the best stuff at second hand stores so I wanted to study her method.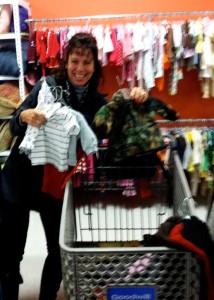 We first hit the Goodwill where Cheryle found adorable baby clothes, like any good grandma would do.
I on the other hand was all about me. I found a great winter hat and a few sweaters. Yes, winter has arrived, although we did get a bit of a 50 degree reprieve today.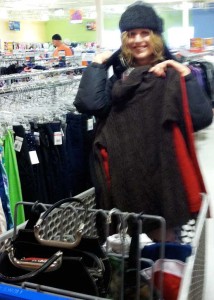 (A note of explanation on crummy picture quality. We were both struggling with the button on my IPhone and got some phone bauble plus the lighting was what you would call "harsh".)
After Goodwill, we went a bit more upscale and hit "Green Planet Clothing and Consignment". I was getting the impression that this shopping thing is kind of like a treasure hunt. You have to be on your game and not let your friend beat you to the treasure chest.
I liked this sweater but it was a heavy wool and I didn't think I'd wear it often enough.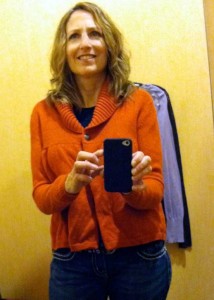 This one I did buy. I'm discovering I like orange, especially during hunting season.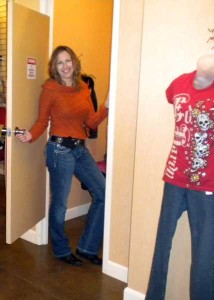 But this was my real find of the day! I love this coat! It makes me feel giddy!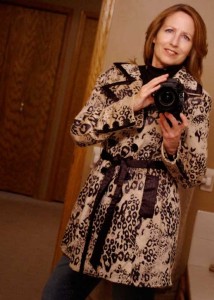 The coat shot was taken in my bathroom, after my haircut appointment. My hair looks like this once every eight weeks, when my stylist blows it straight and curling irons it. I wish I was more coordinated with my hair and could do that myself!
After the shopping trip, Cheryle and I also went riding. I keep forgetting to take photos of Luke when I'm at the barn so you'll have to settle for a couple more photos of Java and Latte, taken on our walk today.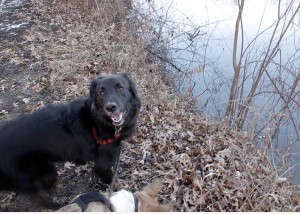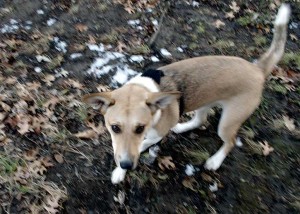 I hope you have (or had, depending on when you are reading this) a very grateful-filled and Happy Thanksgiving!