My friend Lynn is doing a 10 day writing challenge, while I am on the third day of my "however long it takes" manure scoop-along. Anyone want to join me?
I'll spare you more poop photos, but I finished along the side of the barn and the corner alongside the run-in. And right now I can hear rain hitting the window. Hallelujah! We need rain so bad. And if we get enough moisture, I won't be able to shovel tomorrow. Too bad…
Last Friday, Lynn and I met at Truffles and Tortes.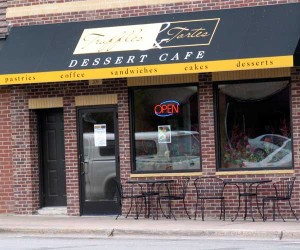 We both brought our copies of the booklet of writing courses being offered at The Loft this Fall. I think we both had about 50 classes marked off that we want to take.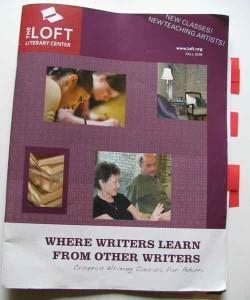 These classes are one reason I would consider living in the city. I can't take evening classes during the week because I have to get home to let out the dog and I live too far from the city to go back and forth. But I can take weekend classes and they have a few I'd like to take including:
"Writing Your Family Stories: A National Adoption Month Special" – was this class just made for me or what?!
"How to Plan, Write, and Develop a Book",

and

"Get Published Faster – With Less Stress"
Keeping the writing dreams alive…
But right now, Shy and Java are telling me it's time for bed.