"I get up every morning determined to both change the world and to have one hell of a good time. Sometimes, this makes planning the day difficult."  
I tried to get photos of a coyote in our pasture using my telephoto but even with the tele, I couldn't get enough zoom.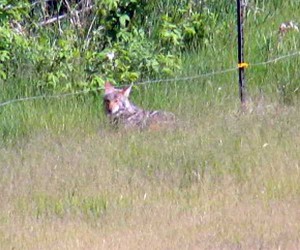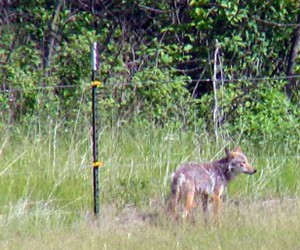 Java chased a coyote the other day the full length of the pasture until she saw she was outrun. She makes a nervous wreck out of me sometimes… Can't wait until I can start working with the training collar actually turned on.
Here's a video of Java swimming after a ball, a much safer pastime than coyote chasing.