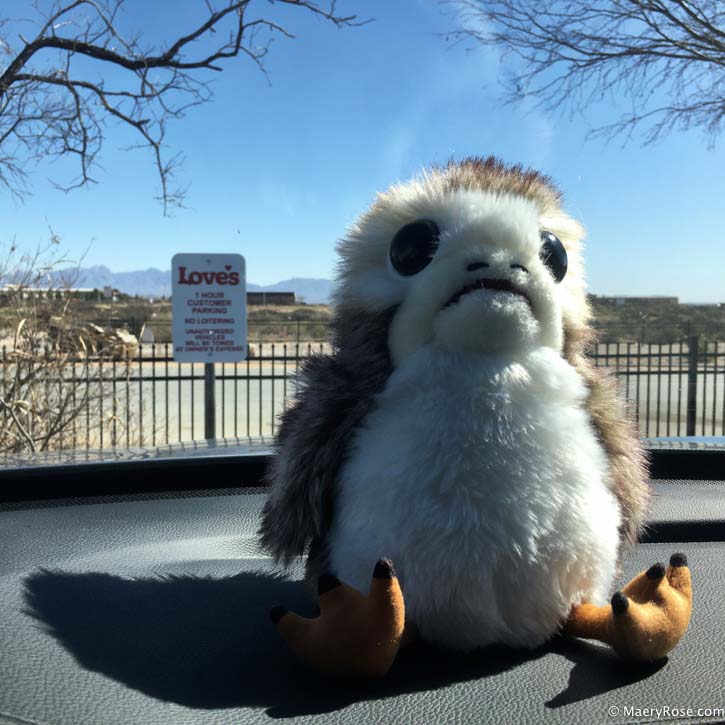 I appear to have hundreds of emails in my inbox attempting to respond to this question: What happens next? Answers range from what steps a company is taking to protect their customers from COVID-19, what online services are available to replace in-person services, and how what happens next depends on my actions, therefore I should ________.
This question of what happens next is more accurately worded as When do things return to normal? Unfortunately, there's no clear answer to that. Perhaps never. Instead we may have a new normal that's close, but not quite the same. But at a minimum, we'd all like to know when grocery stores will have the normal amount of products on the shelf, when we'll once again feel safe going out in public, and when restaurants, retail stores, libraries, and other buildings that are closed will open again.
Since I can't find answers in real life and my attempts at establishing some feeling of control over my present and future have failed, I've looked for steadiness elsewhere, and one of those places is in story.
I generally like to read nonfiction. I'll get books about a topic or skill I'm interested in, or a memoir about another person's life experience.
But right now I'm drawn to fantasy and mysteries, stories of intrigue that include the tried and true progression of having a protagonist that is 1.) seeking to satisfy a desire, 2.) something stands in their way, 3.) they try this and that, some of which gets them further and some which fails, and 4.) in the end, they learn something that leads to growth or change. They return the reader to a place of normality, even if it's a new normal, there is comfort there.
Unlike a book, there are no clear answers when it comes to what will happen during this COVID-19 story or afterwards. None of us have ever done this before. I do expect there will be valuable lessons to be learned. I do expect we'll all be somehow changed. And I hope that change will be for the better.
For example, I ordered my garden seeds over the weekend. Yes, I'm late as usual in getting seeds started. The High Mowing Seeds website I ordered from was frustratingly slow as I tried to make my selections. Some seeds I wanted were out of stock. It appears that like toilet paper, there is a rise in the purchasing of seeds. But unlike toilet paper madness, I'm happy if this seed surge means more people are going to start gardens.
I hope they find guidance from someone experienced so they don't become frustrated and give up. That experienced someone is definitely not me. My garden was pretty bad last year. I'm planting easy, fast growing crops this year and going to keep better records so I can improve my troubleshooting. I'm considering pots I can put on wheels to follow the sun because my yard is so shady. 
Butt on the topic of toilet paper… I began looking for a bidet toilet attachment and discovered a crowd of people had that thought as well. The one I wanted is no longer available from Amazon or the manufacturer. The one I ended up ordering won't ship until April 20th. Maybe I can use a spray bottle or turkey baster until then… The point is, this is also a good thing as maybe the new normal is that we cut down on the use of disposable paper products.
But back to books. What are you reading or listening to during this time of physical distancing? Is it different than your usual fare? I'd love to get recommendations. And if you know of any online book clubs, please put those in the comments as well.
The books I have recently finished or am currently reading include:
That's it for this broadcast from my home shelter. Wishing you all well, as always.